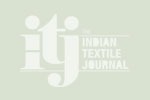 Textile start-up to develop cotton nonwoven filters
Cotton and textile sectors have an opportunity to create start-ups to enhance demand and create jobs. Seshadri Ramkumar, a technical advisor at WellGrow United collaborated with Jayalakshmi Textiles to develop cotton based nonwoven filters and oil absorbent wipes
Cotton and
textile sectors have an opportunity to create start-ups to enhance demand and
create jobs. Seshadri Ramkumar, Professor, Texas Tech University, USA and a
technical advisor at WellGrow United collaborated with Jayalakshmi Textiles to
develop cotton based nonwoven filters and oil absorbent wipes.
An
international collaboration involving this scribe has resulted in the creation
of a start-up, WellGro United in Chennai, India to market cotton industrial
products. Cotton processing expertise of Jayalakshmi Textiles has played a
crucial role in transferring this idea to marketplace.
The
importance of entrepreneurship and the need to infuse start-up culture was
stressed by India's Prime Minister, Narendra Modi, in his December 2020 "Mann Ki
Baat" address to the nation.
"Yarn prices have hiked about 30-40 per cent
in 3-months," stated Velmurugan
Shanmugam, General Manager, Aruppukottai, India-based Jayalakshmi Textiles.
Yarn demand is high due to lack of fabric stocks and hence processors are in
urgent need of yarns, added Velmurugan Shanmugam.
While cotton
and textiles sectors are witnessing growing demand, it is also important to
focus on new developments. "In the mid to long term basis, development of
value-added products is important," stated Shanmugam.
"Jayalakshmi
Textiles, with 70,000 ring spindles produces cotton yarns ranging from 60s Ne
to 140s Ne, with an average count of 67s Ne. I had the opportunity to
collaborate with Jayalakshmi Textiles to develop cotton based nonwoven filters
and oil absorbent wipes. The collaboration has led to the translation of my
idea to useful cotton-based value-added products," said Seshadri Ramkumar.
WellGro
United has been marketing products that enhance human lives and protect the
environment. Recently, India's oil exploration company, Oil and Natural Gas
Corporation, has been using cotton-based
oil absorbent to counter oil spills in its Rajahmundry site on the banks of
India's second largest river, Godavari.
Jayalakshmi
Textiles, which is a major cotton yarn spinner is taking little steps to
develop novel cotton products which have found inroads in the oil sector.
Cotton-based mats are being exported to Nigeria and Poland for evaluation by
industrial sectors.
With the increasing
trend in demand and prices for cotton and textile products, there is optimism
among cotton textile sectors to look for opportunities beyond commodity
products.
Demand
enhancement by developing functional and industrial products will be the next
phase of the cotton textiles sector.