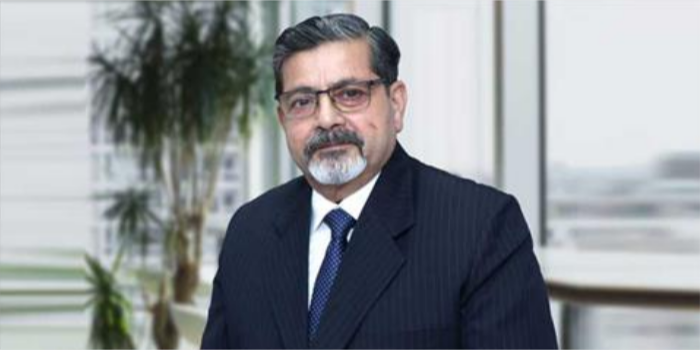 Technical textiles have started gaining popularity
In this interview, Pankaj Kapoor, Chairman & Founder of PARK Group, highlights on the opportunities for technical textile manufacturers in India and his growth plans for the company
Pankaj Kapoor, Chairman & Founder of PARK Group, is an industry veteran and a visionary with rich business experience of more than four decades in the nonwoven, technical textiles and polymer sector. In this interview, Pankaj Kapoor highlights on the opportunities for technical textile manufacturers in India and his growth plans for the company.
What is the status of the technical textiles industry in India?
Reports show that Indian technical textiles market is expected to expand to $ 23.3 billion by 2027. This clearly demonstrate that the industry has come a long way in the past decades. However, there is still a lot of scope, as it has a huge demand in every industry such as – agriculture, automobile, clothing, home furnishings, medical, heavy industry, construction, geotextiles and many more.
Off late, the industry has started gaining popularity due to its versatility, durability, cost-effectiveness, and applications. The constant innovations and developments have enhanced the growth of this sector in India. Going by the stats, the last five-year plan in India predicted a 20% growth rate for this industry. Mainly, growing due to the earnest business interest of the Indian industrialists and the constant government aids and initiatives. So, over the time, the demand and revenues has increased, and we predict it to gain much foreign returns with the help of exports and domestic sales boost.
Which categories of technical textiles are driving the demand for your products? What are the advantages of your products and solutions?
During this pandemic, non-woven – meltblown, spunbond, micro-porous laminated nonwoven, respirator filtration media, activated carbon meltblown media and other filtration and medical technical textiles are in huge demand owing to its usage and huge demand from the healthcare and medical sector.
PARK's technical textiles are acknowledged for its supreme quality and high efficiency and performance globally. We are manufacturing and creating best in class technical textiles and nonwovens for more than 25 years now, by virtue of being one of the world's best in the industry we create unparalleled quality products.
Our products are fine examples of: High efficiency, precise uniformity, breathability, top-class engineering, smooth consistence, finest performance, wide range of features and applications.
PARK Group has in-house globally recognised testing capabilities. We take pride in our resources and infrastructure that carries out stringent quality tests at our premises to roll out the best of non-woven fabrics and polymer products. All our products undergo multiple stringent tests to give our customers a world-class experience.
We bring out supreme quality filtration media through globally accredited and renowned analytical instruments, such as – Palas GmbH & Anton Paar GmbH, Mitutoyo (Japan) and RBM.
How has Covid impacted (or benefited) the technical textile industry, in general, and your company, in particular?
Due to the Covid 19 Pandemic, there is a decline of a rate of 3% [approx.] worldwide, mainly due to the economic slowdown and lockdown measures across globe to control the same. Likewise, in India, industry remained under slow production, especially the automotive companies (one of the significant customers, who were also affected by production downtime), hence it hugely impacted the overall revenues.
PARK Group, being one of the most stable and recognised manufacturers of technical textiles and nonwovens, remained one of the largest contributors in global textile market, catering to the major portion of healthcare industry requirements, especially during this pandemic. Our production of meltblown respirator filter fabric has increase (200% over last 15 months duration), likewise, activated carbon meltblown and other nonwovens required in healthcare and medical industry.
Although, while revenues from other sectors was affected during the peaks of the pandemic waves, the increased demand of medical products such as PPE Kits, masks, respirators, etc. have accelerated the production of few of our product lines which experienced a rapid expansion.
What are key challenges before the Indian technical textile companies? What steps should the government and industry take to propel the industry's growth?
There are several challenges being faced by the Indian technical textile companies. The companies are constantly facing issues with production timelines, increased rates of raw material, transportation due to frequent lockdowns, working capital, cash flow and major impacts due to export bans.
It goes without saying that Indian textile industry, at large, is the second largest employer providing direct and indirect employment to nearly 100 million people and contributes to 2% of India's GDP and 7% approximately of output in value terms and 12% of country's export earnings. So, it becomes pertinent to discuss the consequences of lockdown and implementation of the certain policies and measures to propel the growth again.
To name a few: Tax Benefits from the Indian Government to MSMEs involved especially contributing to healthcare sector, raw material should come with a price cap, capitalising on "Aatmanirbhar Bharat campaign" or Self-Reliant India sentiments and incentivising companies, promoting awareness for young entrepreneurs in this sector by grants, modern strategies must be implemented to put new practices in place by manufacturers and sellers, modernising digitalization (online marketing opportunities and Government e-Marketplaces need to be improved) and sustainability in this situation and many such endeavours are required.
What are your plans to further expand your presence in technical textiles?
Taking a step towards realising our vision and mission of becoming one of the top-most nonwoven, technical textile, and polymer companies in the world, we are always looking for opportunities to promote our existing products to newer geographies worldwide, while continuously increasing the market demand in India by unceasingly increasing the product portfolio for extensive range of applications across industries and focussing on material innovations by constant research and development activities of niche product-lines, is our go-to motto.