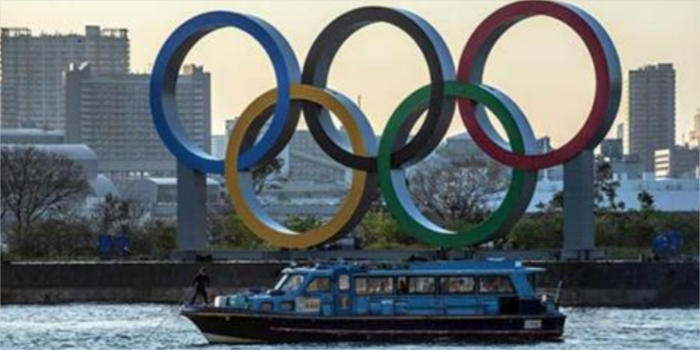 Taiwan's textile industry's Tokyo Games connection
Due to the effect of the pandemic, Tokyo Games 2020 were postponed to August 2021. The Chinese Taipei (Taiwan) team performed well and won many medals.
Taipei
Taiwan's textile industry participated in
the Tokyo Olympics games and had a major role. It is backing some
internationally renowned brands and Taiwan's fabric account for 70% of the
global market. Here, major sports brands sponsored the games and the clothes
worn by many national teams were made out of the fabrics in Taiwan.
Taiwan has earned a leading position in
earth-friendly Textile innovation, continuous quality improvement, and
sustainability. It is believed that the best brands across the world first
approach Taiwan when they want the latest and best innovation including The
North Face in outerwear, Jack Wolfskin rugged wear in Europe, Under Armour in
sports apparel, and yoga apparel producer Lululemon.
The Tokyo Games were made more glamorous
and fashionable by stylish athletes and fashion designers. Other than being
fashionable, innovative functional textiles are an important part of
sportswear. Taiwan was the leading supplier of sportswear fabrics and it bought
along the finest knitting and woven facilities. Functional fabrics offer a
great fit, high stretch, are lightweight, breathable, anti-bacterial, and odour
management properties so that they can offer maximum comfort and boost the performance
of the athletes on the ground. Taiwan is considered to be the most reliable
supplier of internationally renowned sports brands.
The Chinese Taipei team's formal uniform
was sponsored by Shinkong textile and the sports outfit was co-sponsored by
VICTOR and Men-Chuen Fibre Industry. The industries focus on functionality
involving comfort and breathe and make the apparel using the local recycled
fibre and dyed with environmental-friendly pigment. The fabric manufacturers in
Taiwan have a rich collection of recycled polyester products in multiple
categories in woven and knits. Taiwan is blessed to have companies like
Patagonia which is dedicated to improving the environment and hence is the
first choice for textiles and development initiatives.
Source – Cision PR Newswire
Also Read:
https://indiantextilejournal.com/latest-textile-industry-news/kbr-to-build-sustainable-textile-fibre-plant
https://indiantextilejournal.com/latest-textile-industry-news/taiwan-textile-firm-suspends-production-in-vietnam-