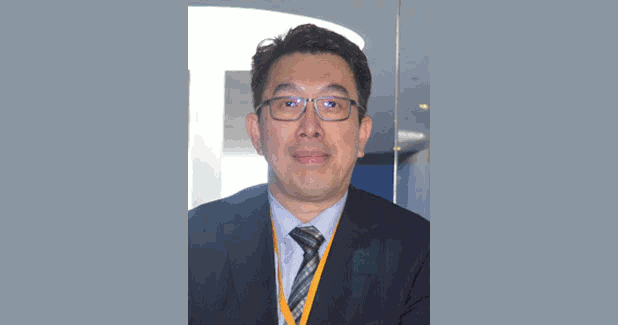 Taiwanese smart technologies to knit the future
Out of 32 countries, which participated in the World Cup Football in Moscow last year, ten countries' teams were wearing jerseys made by Taiwanese companies..
Out of 32 countries, which participated in the World Cup Football in Moscow last year, ten countries' teams were wearing jerseys made by Taiwanese companies.. One should remember that for World Cup jerseys production has to meet very stringent teams in the thick of competition.. This speaks volumes of the technologies developed by Taiwanese companies over the years. Today, when most of the countries are making a scramble for technical textiles, already 70 per cent of functional fabrics come from Taiwan. Taiwan. This is made possible because of a very storng supply chain of 'smart' knitting, dyeing and finishing machines from Taiwan, says Jenny Tsai, Director, Taiwan Trade Centre, Barcelona.
Today's textile industry is characterised by small, niche production rather than mass production practised in the past. This where Taiwanese companies hold the trump card, when customisation matters most. With Industry 4.0 and IoT making strides, the Taiwanese companies have kept abreast of latest innovation and have been taking the industry ahead of its times, says Tsai.
According to James Wang, President of Textile Machinery Committee of Taiwan Association of Machinery Industry, the Taiwanese textile machinery industry has moved from the mechanical concepts to the modern computerised concepts of machinery making at the tight time. This has resulted in producing intelligent machines, known for its speed, accuracy and lower downtime. Innovations have flooded in. Resource management with less wastage is possible now. New industrial protocols have revolutionised the industry, like OPCUA (Open Platform Communication Unified Architecture) and AMQP (Advanced Message Queuing Protocol 1.0). Wang is highly hopeful of all the benefits that intelligent systems that have been integrated into various machines, which contribute to production of textile good in limited time and required quantities, and ultimately connecting effectively to the textile value chain globally.
Pai Lung's MES for 'smart' manufacturing
Brian Lan, Assistant Vice President, Pai Lung Machinery Mill Co Ltd, told the Editor of ITJ that his company has a very big market in Ludhiana and Tiruppur. Lan seees a big growth in sportswear and home textiles in India. "At Pailung, we build knitting machines targeted at brands, designers and manufacturers for developing innovative fabric technologies that lead to unique end results," he says. Talking of Pai Lung's Open Innovation Lab, he says many success stories have been produced out of MultiFleece, StayFleece, StyleSpacer, etc, which have given huge competitive advantages to manufacturers and retailers.
Says Lan: "Manufacturing Execution System (MES) is made for smart knitting. In the past, machine adjustment mostly relies on manual operations. And, every manual operation counts on personal experience. Even these manual adjustments are costly, all the procedures including machine synchronisation and fabric order change, are necessary for fabric repetition accuracy. Despite carrying out each manual adjustment, it cannot guarantee the perfection of fabric quality. Therefore, MES is designed to knit fabrics intelligently. It includes every section, repeating accurate appearances and features. Through the construction of mechatronical integration, MES digitalises and standardises all the knitting process, moreover, synchronizes each machine with knitting parameters and working orders. In MES, the POMS also help knitters managing all the parameters and working process to perform its perfection. By MES, knitters can really cope with all the situation in high efficiency and truly realise the smart knitting."
Tai Ho's toe-linking integration works wonders
Fernanda Lin, Marketing Manager, Tai Ho Shing, Knitting Machinery Co, admits that India is the next big market after China." But presently, in socks manufacturing Pakistan and Bangladesh are catching up very fast in the global market. We are getting a lot of enquiries from India. Manufacturers, who were focusing on garments initially, are interested in going for socks manufacturing in a big way."
Talking about flooding of cheap machinery from countries like China, Lin says that "all that matters are production and quality. Ten years ago it was different, but now they also make better machines. But those who want to manufacture for big brands come to us for our socks machines, though they have to pay a premium. Our machines use any kind of yarns. Now the latest is copper yarns covered with other softer yarns. These are the in-things in socks manufacturing and we have machines for high quality socks in all categories."
Tai Ho Shing's latest is the innovative true toe-linking integration in socks knitting machines. "Today, a manufacturer may have thousands of machines. With all data stored in one central system, half of labour is saved. Everything is electronically connected. One or two persons can monitor hundreds of machines by our system," says Lin.
Logic Art turns dyehouse automation into an art
Dyehouse automation has scaled new peaks of performance with Logic Art's automatic dispensing, distribution and integrated control systems, says Steven Shen, Managing Director of Logic Art Automation Co Ltd.
Established in 1993, Logic Art Automation was formed with the clear objectives of providing solutions to the textile dyeing industry in respect of dyeing repeatability, accuracy and traceability. Today its products are in use by dye houses in over 60 countries around the world.
Says Shen: "A noteworthy equipment is the LA-210 fully automated dyestuff weighing system. This system has completely revolutionized the way we look at long term issues of dye weighing. The innovations included within the new LA 210 provide-easier/faster dyestuff loading, greater accuracy of 0.2 per cent of total required weight, and faster dispensing. As part of our total control system concept it can be seamlessly connected to our dye house cloud based "big data" solutions."
Save energy, protect environment, the ACME way!
ACME Machinery Industry Co Ltd produces new generation eco-friendly intelligent dyeing machines. These are AM-ICD Intelligent Conveyer Drive High Pressure Constant Speed Dyeing Machines.
ACME Machinery Industry was established in 1985. Says Ya-Chen Chang, Marketing Manager of ACME: "The basis of our business philosophy is — Professional, Practical and Perfect. During the past years we have developed series of dyeing machines, thousands of which are running in more than 20 countries, and all the products are worldwide patented. In Taiwan we are also authorised by the government to use the Taiwan Excellence mark which symbolises excellent product made in Taiwan. Especially we won the 1st National Inventor Award and the innovation award from the Ministry of Economic Affairs. All these speak about our superior quality."
Says Ya-Chen Chang, a spokeswoman of the company: "The non-traditional AM-ICD Machine is a revolutionary innovation that highly saves energy and protects the environment. Different from the traditional dyeing machines which usually forwards the fabrics by means of a lot of water, this machine is equipped with a conveyor to transport fabrics which achieves its extremely low liquor ratio 1: 2.5/3.5. Therefore, our machine can save water, steam, energy and chemical consumption as well as effluent by more than 65 to 75 per cent compare to the traditional dyeing machines. That means this machine not only helps the dyeing house to increase their profit but also reduce the pollution. On the other hand, it helps the dyehouse to add value while being environmentally friendly in order to achieve green economy. Therefore, the green economy is the core value of this machine."
AK Dyeing: Specialist in machines of versatility
Asia Kingdom Dyeing Machinery, established in 1965, has been focusing for over 50 years in fabric dyeing machines. Its international market includes Asia, Middle East, America, Australia, etc, totalling over 25 countries. Its annual turnover is over $25-30 million.
One of its well-know machines is the AK-SL for dyeing normal knitting & spandex fabric (eg, cotton + Lycra, rayon + Lycra, polyester + Lycra, nylon + Lycra, 100 per cent polyester). The features of AK-SL Dual Flow Dyeing Machine are: Overflow and jetflow system for selection; Suitable for knitting fabric from 50~600g/m2: Complex delivery tube — decrease fabric tension and avoid crease mark; Short chamber, short fabric length, low liquor ratio and easy operation; Low height, low tension, low shrinkage, easy to achieve required final fabric weight; Tank body manufacture by A-class, highly resistant to corrosion stainless steel (316/316||) from Europe (AZ40-316L) and (SUS316) Japan; Kier & heat exchanger manufacture according to highest industrial standard (USA & Japan) — High strength and highly resistant to pressure.
Another machine, AK-DSL is for dyeing all kinds of synthetic fabric, both woven and knitting (with or without Lycra). The AK-QAO is for dyeing all kinds of knitted natural fabric (eg, 100 per cent cotton, cotton + Lycra, polycotton). AK-U2 is a sampling machine specially designed for all kinds of synthetic fabric. AK-SP sampling machine is specially designed for all kinds of knitted natural fabric.
CCI Tech: New dimension to sampling
CCI Tech engaged in the manufacture of sampling loom, warping machines, and sizing machines is a leading brand and the only one that is fully committed to sampling solutions for varied weaving application. Says Andy Yueh: "We change the conventional way that people used to know about textile weaving. Whether it's woven sampling, new design development or small batch production, CCI has the requisite expertise in research & development, manufacturing, and integration ability to accommodate customers' needs. By adopting computer-controlled technology and user-friendly design concept, we offer complete automated solutions ranging from sizing, warping to weaving machines to simplify operation and create business value for customers."
For instance, Kebalan is an intelligent automatic Servo Loom – including numerous advanced features such as individual servo motor shedding device, dynamic warp & weft tension capability, digital packs which owns powerful parameters archives system, convenient maintenance door, and more features.
Says Yueh: "The new servo loom can set and control all weaving motions respectively via individual servo motor while providing greater ability of recording and analysing. It brings significant increase in operating accuracy, efficiency, and ultimately delivers great fabric quality. Additionally, Kebalan is capable of simulating the operation conditions of production loom to create a sample cloth of exactly the same quality as the production line."
Kebalan is a perfectly ideal solution for new product development, research and even small quantity production purposes, and thus substantially improve overall operational efficiency and save research cost.
T.C.H. for crochet at its best
Taiwan Giu Chun Ind Co Ltd offers knitting machines of high quality but economical price. The range includes Double Needle Bed Warp Knitting M/C 2, Cord Knitting M/C 3, Compound Crochet Knitting M/C 4, Electronic Twisting M/C 5, Medical Cord Knitting M/C and Reticulate Knitting M/C 6, Covering machine, Twisting rope machine and Warping Machine in addition to all the related accessories and raw materials.
Says Vincent Tsai, Managing Director: "T.C.H. plays a lead role in the field of research and manufacturing crochet knitting machine and double bed warp knitting machine. Since 1968, its sales territory has expanded to more than 50 countries around the world such as Asia, Europe, Russia, Africa and America. We also passed CE marking in 2000 and ISO-9001 in 2004. All of our employees are dedicated to give the best quality machines and services to our customers."
Its Double Needle Bed Warp Knitting M/C (DNB24) can produce lateral contraction garment flexible tapes with different gauges and the machine is space saving high-speed production & less maintenance. The Cord knitting machine BDO6D can produce shoelace, ropes, glassed string or decorative cord with flat round triangle quadrilateral shape with diameter from 2 mm to 15 mm.