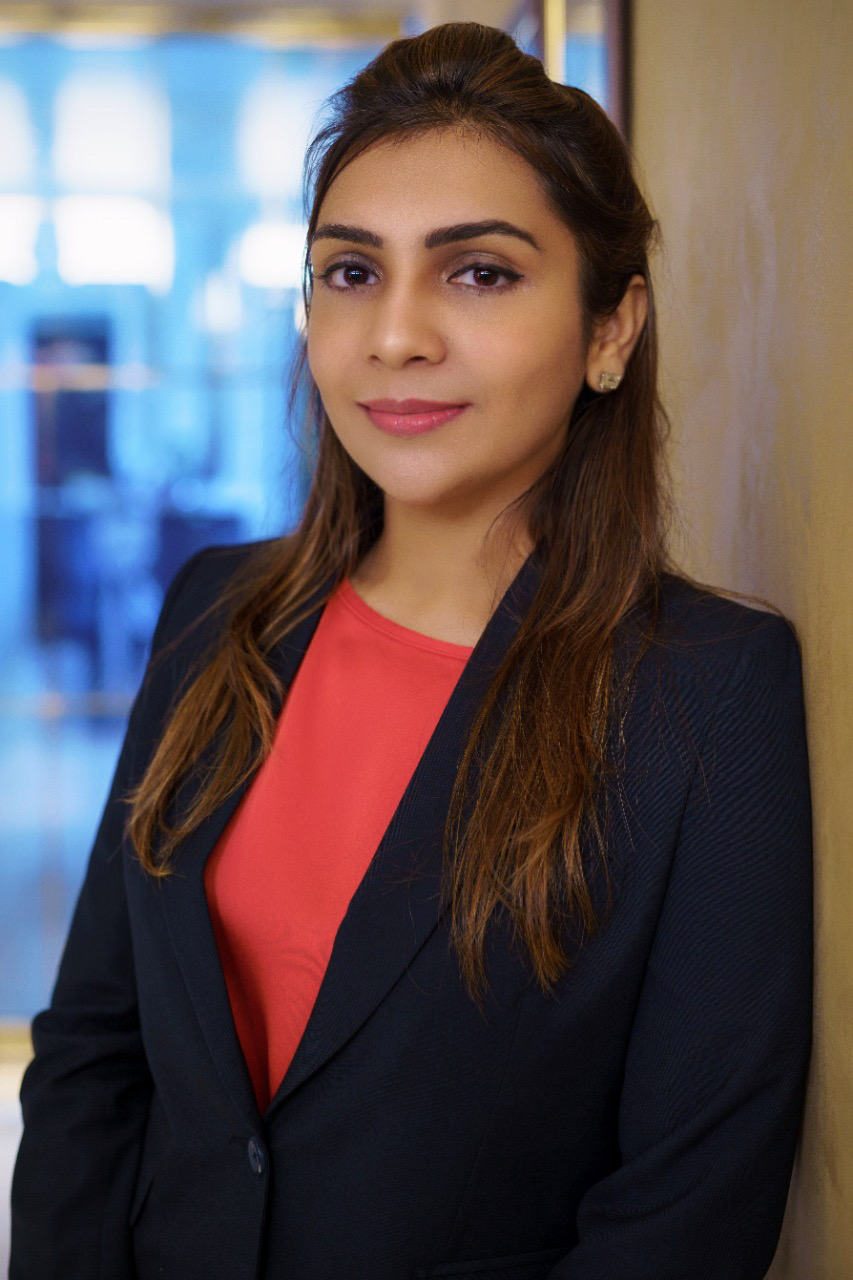 Sustainability is integral part of Fineotex business strategy
As one of the leading players in specialty chemicals, Fineotex Chemical Ltd (FCL) manufactures and provides entire range of products for pre-treatment process, dyeing process, printing process and finishing process for the textile processing to customers across the globe. Recently, Fineotex augmented its capacity by 36,000MT at Ambernath, near Mumbai, to fulfil the growing demand for its prooducts. In this interview, Aarti Jhunjhunwala, Executive Director, Fineotex Chemical Ltd (FCL), highlights trends in the industry and FCL's growth plans.
How do you look back at the performance of your textile chemicals business in 2021 against the backdrop of what was happening in the textiles industry (globally and in India)?
The textile segment contributes predominantly (90%) to our revenue. We are predominantly a market leader in this specialty of our core business. That we hold the entire range of solutions from pre-treatment, dyeing, printing, finishing across all substrates, whether it is for cotton, wool, polyester, nylon, towels, etc. works advantageously for us. Textile is already booming and will continue its upward journey. There are ambitious plans at the customers' end too. This trend will only amplify. Customers are looking at expanding the supply side and "China plus one" and India is thus an emerging option. Hence, we have had a positive and robust performance in the textile segment. We have very healthy gross margins, EBITDA margins and increase in revenue because of the increased wallet share, the new certifications and sustainability parameters which we have in place.
Recently, Fineotex Chemical expanded its Ambernath facility. How will the expansion help in driving the company's growth?
Our new facility at Ambernath, Mumbai, has started production recently. This has augmented our capacity by approximately 36,000 MT. The plant is completely automated with state-of-the-art technology which complies with the highest level of sustainability standards. The plant will mainly cater to home care/hygiene and drilling specialty chemicals while supplementing requirements of textile chemicals.
In July 2021, Fineotex Chemical formed a JV with HealthGuard Australia. What kind of opportunities are you looking to tap through this JV?
Fineotex has entered into a joint venture with HealthGuard Australia to become the exclusive global marketing, technical services and sales channel partner with joint operations from Malaysia, Biotex. With this tie-up, Fineotex will add to its portfolio the much-required metal-free anti-microbial / anti-viral / anti-insect / anti-odour / anti dust mite and bed bugs. HealthGuard will concentrate on developing cutting-edge solutions that will be marketed and channelised across the world by Fineotex-Biotex exclusive channel partner for the entire range of products for several industries.
What are key concerns before your textile customers at present? How is your company helping them overcome these issues?
Corporate purpose is at the core of our business. Sustainability in the textile value chain is key, with reduction in air / water pollution, reduction of waste (process waste / packaging waste) and transportation related pollution.
We are developing sustainable chemistry like reduction in process time / energy / water usage / also reduction in output hazard waste as per ZDHC guideline of wastewater management. Also, with our innovative product range we have successfully reduced inorganic chemicals like soda ash/ caustic soda (flakes/ LYE)/hydro sulphate/acid, etc, which saves enormous effluent load like COA / TDS / TSS in ETP. We are aiming to achieve more green certifications for our products.
Sustainability is an integral part of our business strategy around which our business processes, products, partnerships, and markets are now perfectly aligned. We have created a sustainability framework which helps us create, deliver and share value with our business ecosystem. The national and international certificates that we have received bear testimony to our focus on eco-friendly and sustainable initiatives. We deem it our prime duty to safeguard the environment and planet by developing sustainable product portfolios. We aim to be the company following the highest level of sustainable practices by collaborating with leading industries with the similar a belief system. We have also received the prestigious ECO PASSPORT by OEKO-TEX certification.
Could you please brief us about some of your recent launches for the textile industry? Any new offerings in the pipeline?
'The Bioguard Series' of products from Biotex with water and oil repellent features is in great demand after the outbreak of COVID-19. Also, Fineotex is growing fast in synergistic segments such as home care and hygiene and drilling specialties while continuing to focus on the core speciality chemicals & solutions' business. The Home care and hygiene segment is synergistic with the prevailing line of products and Covid gave impetus to the home care and hygiene segment.
Our Ambernath plant is an FDA certified plant and licensed to produce disinfectant / antimicrobial hygiene and cleaning products ensuring safety and effectiveness. In case of our drilling specialties, we have provided customised solutions for the oil and gas sector. We see significant potential for offering effective products used for drilling in oil exploratory processes. We have sizable orders from a leading oil and gas company in India.
What are emerging trends in the textile chemical industry?
The post Covid world has altered the way we work and the way we conduct business. We are more aligned to people, purpose and the planet alongside profit. Hence, reducing the number of chemicals with more sustainable options, dropping the consumption of energy and water, shortening process flows and ensuring all round certified products are crucial. Value additions to the technical textile range includes those that repel water & oil, are flame retardant, have high moisture wicking with quick dry, and anti-microbial, anti-odour, anti-fungal product range as advanced textile option are likely to grow.
What is your outlook for the textile chemical industry in India? What are your expectations from the upcoming Budget 2022?
Textile chemical industry is growing in India due to the textile sector which is expanding at a rapid pace due to China Plus One concept. That apart, the domestic requirement is on an uptick. Within that large space, we are seeing massive growth in the home textile segment, both at home and internationally. Domestic demand for knitted & woven fabrics has gone up. All of this has had a huge positive impact on the overall textile chemical market. Geographically, India has emerged as a stronger export market for textile chemicals for its quick turn-around time and value-added speedy technical service availability. The Indian government must recognise this and provide the much-needed impetus by setting up special textile zones and parks.
What are your growth plans for the company?
As Asians, we have a strong approach to cost-effectiveness & bottom lines, and European companies are known for their quality control approaches and setting product standards. Our partnership with some European companies has been a strong turning point in our journey as our R&D partner is spearheading our innovation drive which has enabled us to maintain our lead position in the dynamic market. Fineotex Group designs tailor made chemistries which are sustainable, economical & easy to use at the customer end. Also, our supply chain from Malaysia is speedy, so we can respond to our customer demands quickly. Our presence is not just in the Indian market, but in the international market as well. Our products are present in about 70 countries including Brazil, Bangladesh, Germany, Indonesia, Malaysia, Singapore, Syria, Thailand, USA, Venezuela, and Vietnam. We are constantly engaging in new markets and working with reputed distributors.