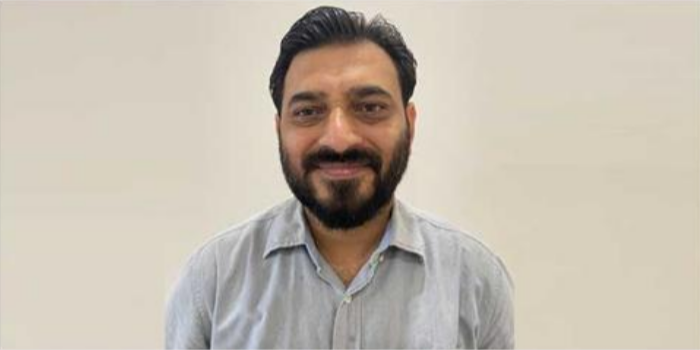 STELLA plans to have warehouses in USA and Europe
In this interview, Suresh Bansal, Owner, STELLA India, highlights the challenges faced by Indian weavers and how his company is helping them overcome these challenges
STELLA India has made a name for itself as one of the leading suppliers of machinery to the weaving industry in India. In the near future, the Indian weaving sector is expected to witness a robust growth as demand from domestic as well as overseas markets grow. To fulfil the rising need of quality machines and services of weavers, STELL is all geared up for the future. In this interview, Suresh Bansal, Owner, STELLA India, highlights the challenges faced by Indian weavers and how his company is helping them overcome these challenges.
Please brief us about STELLA India and its business.
STELLA India was founded in 2003 with the aim of supplying best quality weaving machines to customers in India as well as abroad. Stella India is one of the largest weaving machines trading company in India as well as one of the largest stockists of weaving machines in India with own warehouses in different locations.
How is STELLA India serving the country's textile industry?
STELLA India is supplying the best quality high speed weaving machines to textiles companies in India as well as local manufactures to fulfil the requirements of the customers. Stella India has a big contribution in India in textile industry.
What are the advantages of using STELLA India products and services?
STELLA India is giving services to customers from start to the final productions of the products on machinery. We give support to the new companies and help local companies by providing technical support.
What are your views on Indian textile industry, in particular the weaving segment?
Indian textile industry is one of the largest in the world specially from weaving side because India is producing average 3 crore meter of fabric each day. In future, there will be a big role of weaving industry in India for getting more and more business for domestic & export market. India is increasing its weaving productions on every single day.
What are the challenges faced by Indian textile industry? How is STELLA India helping them solve these challenges?
The main challenge for India textile industry is the fluctuating cost of raw materials. Moreover, there is no support in innovation of production of new machines from the government. Hence, no manufacturer in India is developing machine in the country. So, Stella is providing the European used machinery to local fabric manufactures to produce good quality fabric. Since last year, India is in lockdown, this is benefitting to other countries like China, Thailand, Korea, Vietnam etc. As a result, buyers from western regions are moving to these countries
What is the impact of the second Covid 19 wave on your business? What are your suggestions to the government to help SMEs who are affected by the pandemic?
We are in the middle of the second wave of Covid-19 and this is impacting the textiles industry too much. As mostly labour comes from other state, labour is scared and wants to return back to their home state. Industry should be allowed to open without restrictions. Unfortunately, the textile industry is not getting any support from government during the pandemic. So, there is unseen huge damage to local weavers because of the first and second wave of Covid 19.
What are your growth plans for the company?
Our company is buying a lot of good weaving Europeon machines loom from different countries like Europe, USA, South America, etc. STELLA is one of the largest trading companies in India. In future, we are planning to have own warehouses in USA and Europe, so that we can get machines at good price and stock them in our own warehouses in the same country. This will also help us shipping these machines directly to customers. The customer can save a lot of money in shipping and benefit by getting the delivery of machines in a short period of time.