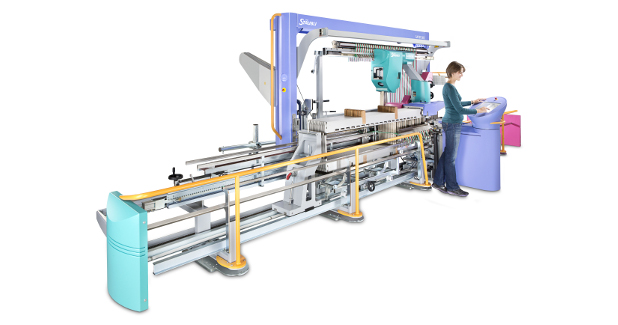 Staubli: Flexible & always close to customer
With its ALPHA carpet weaving machines, Stäubli, which is participating at Domotex in January 2018 is renowned worldwide for unsurpassed flexibility
The world of floor coverings is showing its latest innovations, designs, and technologies at Domotex, this year with a new hall layout. Stäubli, along with its brand Schönherr carpet systems, has a new booth location, one that is still close to its customers. All interested persons are invited to visit Stäubli in Hall 6 at Booth H28 at Domotex 2018.
With its ALPHA carpet weaving machines, Stäubli is renowned worldwide for unsurpassed flexibility. Whether for weaving loop or flat carpeting, low or high pile, high-density rugs for traditional markets, or ultra-modern uni-coloured rugs with surface design effects, the ALPHA 500 series of weaving systems includes the ideal model for any carpet weaving project – while also giving mills the flexibility to handle all sorts of future applications.
Low-pile applications take various forms, from trendy used-look rugs to lightweight wall-to-wall carpeting for the transportation sector or light carpets, which require a combination of low pile and high density. Each of these requires know-how and weaving technology suited to specific needs. The broad range of ALPHA carpet weaving systems includes perfectly adapted solutions for each of these applications as well as uncounted others. The key components, such as the cutting device guided by a belt to ensure perfectly plane carpet surfaces, or a special device for forming perfectly aligned 2mm mini-loops, or the ultra-flexible and precise shed formation machines, all incorporate Stäubli know-how, which the company offers to weavers aiming to create an attractive and competitive carpet range and remain ideally poised to swiftly respond to future market demands.