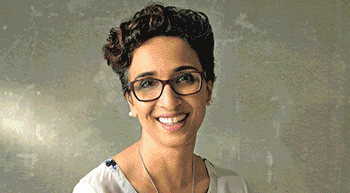 Standardisation is one of the biggest challenges in socks industry
Mustang today manufactures more than one million pairs of socks every month, and has 36 distributors across India. With a consistent and impressive growth rate, they have tie-ups with some of the largest international brands, retailers and e-retailers, including Amazon, First Cry, Hopscotch, etc.
Mustang today manufactures more than one million pairs of socks every month, and has 36 distributors across India. With a consistent and impressive growth rate, they have tie-ups with some of the largest international brands, retailers and e-retailers, including Amazon, First Cry, Hopscotch, etc. They are also expanding to include other apparel products like scarves, vests and briefs for kids, etc. They recently launched their own e-commerce website and have also opened up their first wholesale store.
Lubeina Shahpurwala, Co- Founder, Mustang Socks, shares with the ITJ team the latest trends in socks manufacturing and future potential of socks industry.
What is India´s position as a socks manufacturer vis-a-vis global industry?
India is at the forefront currently with a lot of our neighbours from the subcontinent including Sri Lanka, Bangladesh, Pakistan as well as Turkey and China. We see a lot of movement away from countries like China because of the increase of cost of labour, etc. Also, we have the added advantage of great skilled and semi-skilled teams that can do justice to products which need an eye for detail.
Speaking on a global level, China is one of the biggest competitors, but with the price inflation, the labour costs of China are increasing, affording India the opportunity to take over.
At Mustang Socks, we view this opportunity very clearly and have transformed our product offering, at both ends of the spectrum masses and classes, to take optimal advantage of it and gain a strong position internationally as well.
What are the trends in socks manufacturing and other aspects like design world over and where does India stand?
Socks in India, like around most parts of the developed and rapidly developing world, has been mostly considered as a commodity product. However, in recent years with the emerging fashion trends in apparels, socks have emerged as a key element of an individual´s style statement. There are various national and international brands who have introduced interesting styles, variants and designs in socks. This has especially, amongst the urban audience, changed perception.
Further, I personally feel that fashion is no longer initiated nor centered in Milan, Tokyo New York, etc. Fashion has permeated to a micro level and is an expression of self with the youth being at the epicenter of it. You can see a movement within society of people willing to take risks with what they wear and how they present themselves. This has resulted in a demand for different fashion options which has helped give life to a lot of boutique businesses.
The same thing is the case with the socks industry, the bread and butter in categories like men have traditionally been your basic colours and designs, but we finally see movement with the more offbeat designs and colours which failed at striking a chord with the consumers a few years ago.
Also, the utility of socks has had an interesting twist, for the women and men foot-lets has been a new entrant with mocha-sins, knee high socks with sandals are creating a new fashion trend. Consumers are surely surprising us, with their acceptance of quirky yet refined fashion trends.
What is the future potential, and how do you think India should tackle the challenges in socks manufacturing?
The future of the socks industry is a very exciting. Rapidly changing consumer preferences and technological advancements are creating new markets and possibilities for us on a near daily basis. While, as manufacturers we are ourselves continuously evolving and adapting to the manufacturing and distribution challenges these changes are bringing about the one thing that is not in our control and really needs immediate attention and action is Government support. In India the socks industry does not have a place in apparels and hence the regulations can get challenging. Standardisation is among the bigger challenges, but we are hoping with the present governments ´Make in India´ initiative, socks manufacturers also may benefit amongst others.
A concern, we as manufacturers have been dealing with is the constant imports from China with extremely low prices, impacting various socks manufacturers including us in terms of sales and quality.
In order to bring in uniformity and collaboration to the industry, we have also been independently working towards the idea of a socks association. We are hoping to bring this alive in the near future.
What is Mustang´s position among the Indian and also global players? How has it developed over the years?
Today, we easily hold about 50 per cent of the market share in India and are considered to be one of the pioneers in the industry has combined various finer detailing in the product giving it an edge, and addressing the changing consumer consumption patterns.
Having started with school socks we now cater to almost every need of the consumer across target segments, be it specialised socks such as Cool-Max, diabetic socks, etc. or product line extensions such as tights, leggings, headbands, wristbands, children´s briefs, children´s vests, camisoles, baby hand-kerchiefs, wipes, amongst others. In terms of our relationship with global brands we have always had and will continue to have a very symbiotic relationship. So, while we are working on establishing Mustang as a global brand we have and continue to manufacture socks for various brands like Disney, Lifestyle, Next, Marks and Spencer´s, amongst others.
What are Mustang´s strategies for the global and also India markets for the future?
While our foray, as a stand-alone brand, into international markets is at a very early stage right now and thus slightly difficult to comment on, but we strongly believe that we now operate in one large global village. Thus apart from few differences driven by regional tastes, climatic conditions, etc. the key drivers of growth would remain the same.
At Mustang, we have identified three key areas of focus:
Continuous insights & engagement: Today, the game is not just about acquiring new customers but more importantly retaining and growing existing customer relationships and for that a strong consumer insights and engagement programme is essential.
Technology: Like other industries, technology has emerged as one of the biggest transformational elements of our business. We have initiated a very aggressive technology adoption programme, at both ends so be it in terms of gaining real time consumer insights and consumer engagement to improving and expanding manufacturing and distribution processes and capabilities.
Quality & dependability: At Mustang, we have ensured that every customer is provided with quality products while not compromising on pricing from a mass consumption point-of-view for most of our products. Simultaneously, we have also been observing a significant change in consumption patterns towards differentiated and semi-customised lines, especially for urban markets and have thus started to invest significantly into that space as well.
Innovation: We are known for innovations but till date it´s been more towards development and production. Going forward would also like to showcase towards variety and styles of socks coming from the house of Mustang, case-in-point being our Jungle Book Collection, which drew its inspiration from the movie ´ The Jungle Book.
About Lubeina
Mustang Socks was founded by Naazneen Katrak in 1986. Back then, she understood the need of cotton socks, which compelled her to single-handedly set-up Mustang. As the brand grew, a significant turning point in Mustang´s journey was Naazneen and Lubeina´s partnership. Their goal was to deliver value products to their customers, employees and the society, starting with superior quality, warm and comfortable socks.
In 2004, Lubeina Shahpurwala took up the mantel of Co-Founder at Mustang Socks. An entrepreneur and fashion enthusiast, she broke away from the trodden path to boost Mustang Socks to new heights. Drawing from her natural love for fashion and keen sense of business, Lubeina has been instrumental in making Mustang an aspirational brand in fashion apparel in India.