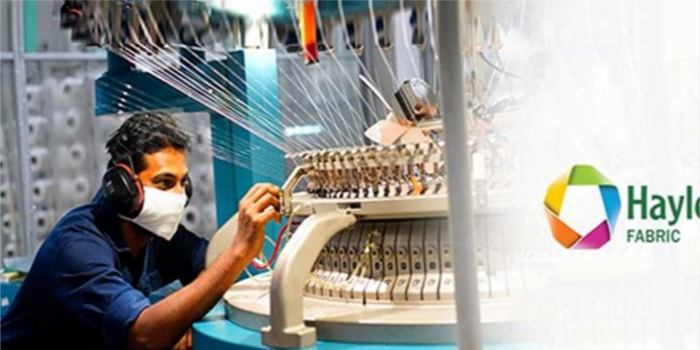 Sri Lanka's Hayleys acquires South Asian Textiles Ltd
Colombo's Hayleys Fabrics recently made a deal with South Asian Ltd and acquired a 98.84% stake in South Asian Textiles Limited. This acquisition will help Hayleys Fabrics expand its export portfolio in the future.
Colombo, Sri Lanka
Recently, Hayleys Fabrics, a
subsidiary of the Sri Lanka-based Hayleys Group, acquired a total of 98.84%
stake of the circular knitting company, South Asian Textiles Limited. The brand
acquired a 97.68% stake from Ambeon Holdings Limited and a 1.16% stake from
another unnamed minority stakeholder. The deal was valued at $28 million.
It is to be noted that South
Asian Textiles Limited recently overhauled its machinery for $7 million and has
invested in high-end knitting technology from Singapore's Unitex and Italy's
Santoni. It has also invested in new finishing and printing equipment.
South Asian Textiles Limited
currently operates eight flat knitting machines and 115 circular knitting
machines. 60% of these are double jersey machines. It has the ability to produce 800,000 kg of
fabric every month including 100% cotton, 100% polyester, spandex, and cotton-polyester
blends. The brand also produces printed, dyed, suede, and yarn-dyed fabric.
This acquisition will help
Hayleys Fabrics produce higher value-added fabrics and improve its export
portfolio.
Source: Knitting Trade Journal
Related Stories:
https://indiantextilejournal.com/latest-textile-industry-news/yarn-expo-spring-will-now-be-held-from-17-19-march-2021

https://indiantextilejournal.com/latest-textile-industry-news/—shahlon-silk-adds-marquee-clients–expands-reach
https://indiantextilejournal.com/spin-wind/smpl-completes-a-century-of-truetzschler-cards
Image Source: Hayleys Fabrics