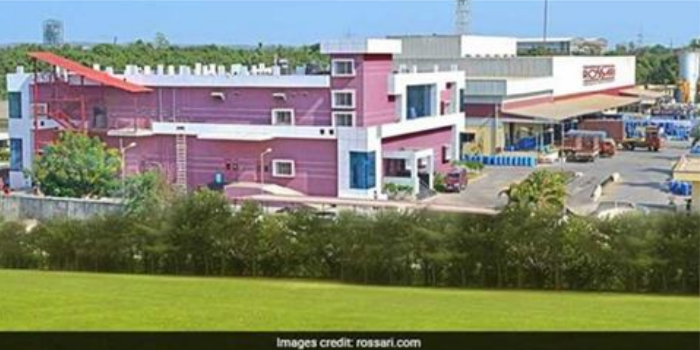 Specialty chemicals firm Rossari Biotech buys Tristar
As per the agreement, Rossari will buy 76% of Tristar's equity share capital upon closure of the transaction, and the balance 24% over the next 3 years.
Rossari Biotech Ltd – a specialty chemicals supplier to industries including textiles – has acquired Thane (Maharashtra) based Tristar Intermediates Pvt Ltd. As per the agreement and closing conditions, Rossari will be acquiring 100% of the equity share capital of Tristar Intermediates. Rossari will buy 76% of Tristar's equity share capital upon closure of the transaction, and the balance 24% over the next 3 years. The total enterprise value of the transaction is Rs 1.20 billion.
Rossari plans to fund the investment through cash on balance sheet and does not intend to raise any debt for this acquisition. Through the transaction, the Company also welcomes on-board Tristar Intermediate's four experienced promoters with proven entrepreneurial expertise across technical and marketing functions, who will continue driving this business for at least for next three years.
Tristar Intermediates established in the year 1998, is one of the prominent companies in India in the field of Preservatives, Aroma Chemicals, and Home & Personal Care Additives with high-tech distillation facilities, headquartered in Thane, Maharashtra. Tristar Intermediates is a preferred supplier to various reputed companies and MNCs across India, Europe, USA and Far East countries.
Edward Menezes, Promoter & Executive Chairman, Rossari Biotech Limited, said that, they are pleased to announce the acquisition of Tristar Intermediates, which is a strategic and important milestone. It will provide a strong growth momentum and will enable them to expand further into the high-potential product categories of personal care and home care, among others.
Rossari Biotech Limited
is a Speciality-Chemicals manufacturer providing intelligent and sustainable solutions for customers across industries. Headquartered at Mumbai, India, the Company operates two strategically located manufacturing facilities at Silvassa and Dahej. The company offers tailor-made solutions for Home, Personal Care and Performance chemicals (HPPC), Textile speciality chemicals and Animal Health and Nutrition (AHN). Rossari caters to an array of applications across FMCG, Home care, Industrial Cleaning, Personal Care, Textile Speciality Chemicals, Performance Chemicals, the Animal Health and Nutrition and Pet Care businesses. The Company has an extensive and a dedicated network of distributors spread all over India.
Source: Rossari Press Release