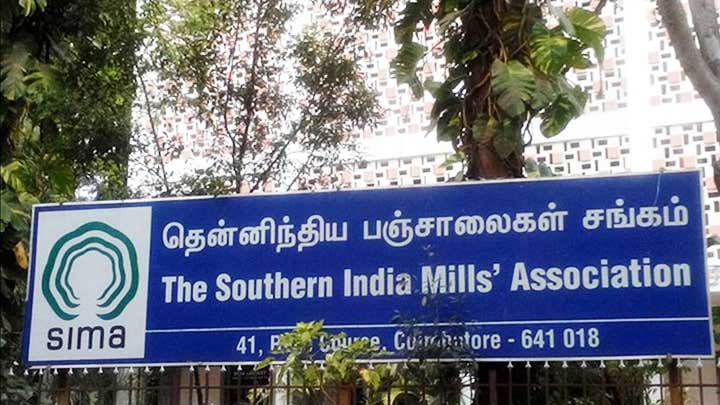 SIMA to organise TEXFAIR 2022 at Coimbatore
The Southern India Mills' Association (SIMA) – representing the organised textile industry in South India – is organising the 13th Edition of SIMA Texfair 2022 from June 24-27, 2022, at CODISSIA Trade Fair Complex, Coimbatore, Tamil Nadu. SIMA has so far successfully conducted twelve exhibitions of textile machinery, accessories & spares since 2001.
The objectives of the fair are to provide a platform for the stake holder to zero in their investments and expenses prudently, showcase their inventions and cost-effective items and other products, enable the technocrats and shop floor technicians to update their knowledge on the latest technology and create an awareness on cost cutting, to encourage micro, small and medium entrepreneurs (SMEs) also to showcase their products and get exposure to the market. It is a highly economical fair with excellent services, organised by the user industry and being conducted at Coimbatore, which is the hub for textile business in India and the fair would be an ideal platform to showcase and market the products.
The association has formally commenced the stall booking and the initial response is overwhelming. "SIMA appeals to all the exhibitors to extend their valuable support and cooperation to make the event a grand success and internationally memorable one," said the organiser in a press release.
Manufacturers and suppliers of textile machinery and spares of ginning, spinning, weaving, processing, powerlooms, handlooms, knitting and garmenting are expected to participate in the trade fair. In addition, companies supplying products such as textile testing equipment, effluent treatment, auxiliary equipment, accessories, pneumatic equipment, humidification plant and accessories,
lubricants, energy saving equipment, electrical and electronic items, sizing materials, dyes and chemicals, packaging materials, textile software, etc.
For details, contact D Suresh Ananda Kumar, Deputy Secretary General (+91 97904 66668) and R Sivagamasundari, Joint Secretary (+91 99524 32669).