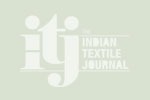 SANMIT Card Clothing completes 5 years
Sanmit Card Clothing India Pvt Ltd has completed 5 years of manufacturing operations and reached highest level of customer acceptance in the domestic and international markets with its high quality products
Sanmit Card Clothing India Pvt Ltd has completed 5 years of manufacturing operations and reached highest level of customer acceptance in the domestic and international markets with its high quality products
1. Stationary Flat Tops
Sanmit produces the complete range with competitive price and has reached a production level of about 5000 pieces per month. These are on par quality with European standards and customers could save approximately 40 per cent of their investment cost in stationary flat tops as this will reduce their card clothing investment cost. Since benchmarked with European standard desig, these flat tops suit well with all card clothing wire combination. These also got acceptance with all top end corporate customers in India and abroad.
2. New Generation C-Cleaners
With this new-gen C-Cleaners, customers will get a minimum of 20 per cent and up to 25 per cent quality improvement in IPI reduction as well as Classimat improvement. These are designed for all carding machines (Front & Back conversion). The chocking-free suction device will help consistent quality worth for investment to upgrade yarn quality.
3. Steel Mote Knives
Sanmit has developed hardened steel mote knives for all carding machines. Better replacement for aluminium mote knives for high production carding machines. These have assured long life with consistent quality with competitive price.
4. Carding plates
Sanmit has developed all kinds of carding plates (Steel and Aluminium) for all carding machines and timely delivery to reduce carding machine downtime.
Sanmit ensures highest quality and consistency with timely delivery to maintain better price support to all its customers with the reputation gained.