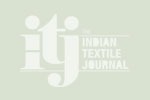 Premier mills files high on wings of quality
Premier Mills´ dedication to excellence, modernisation and environmental awareness is reflected in the various awards and accolades over the past 20 years
Premier Mills´ dedication to excellence, modernisation and environmental awareness is reflected in the various awards and accolades over the past 20 years.
When the Coimbatore-based Premier Mills bagged the CITI Birla Awards for Quality Management in Textile Mills for the year 2012-13 recently at the Trident Hotel in Mumbai, it did not come as a surprise to many, because this was the 36th top award the company has received since 1989. But this did not deter the audience´s loud clapping that reverberated at the Roof Top, the venue of CITI Awards when Dr KV Srinivasan, Managing Director walked to the stage to receive the award.
Premier Mills has other laurels too. Founded in 1945, Premier Mills is a member of the Premier Group and a manufacturer and exporter of fine combed cotton yarn, producing over 32 million kg a year. The group´s focus is on quality and this has paid rich dividends. The Premier has an international reputation for quality and innovation in textiles and vertically integrated textile group employing over 6,000 people in 11 manufacturing locations and has an annual turnover of around US $200 million.
Premier Mills is the biggest importer of Egyptian cotton in India and one of the biggest exporters of fine yarns. It is specialized as 100 per cent cotton manufacturer, and can weave fabrics from 150TC to 1250TC in a maximum of 140GÇ£ width.
Premier is a dominant player in the global textile market today, utilising cutting edge technology, high-grade raw materials and stringent quality control to deliver only the finest to its customers. State-of-the-art machinery combined with an efficient, eco-friendly manufacturing process and unparalleled technical expertise is the key to the organisation´s growth and success.
In export, Premier Mills strides the scene like a giant. It has been exporting to over 50 countries across the world. Over 75 per cent of production is exported. Its clientele includes some of the world´s finest shirting, sheeting, knitwear, apparel and yarn dyeing. Unfazed by any set- backs in international markets, the company continually strives to be pioneer in the fields of technology, management and market development.
The global partners list reads like Who´s Who pamphlet: Calvin Klein, Pem America, Polo Ralph Lauren, Barbara Barry, UF & D, West Elm are a few to mention. The company´s 350,000-spindle spinning capacity supports excellent yarn supply. Its fabric production of 450,000 metres per month along with ultra modern fabric dyeing and finishing facilities having capacity to process 1.3 million metres per month is unrivalled in India´s mill capacity.
Premier Mills has 80 Sullzer looms, and 24 looms with dobby and 18 with jacquards. The yarn dyeing capacity is 30,000 kg per month. In sample looms, modern compu- terised sample systems are used for quicker replication of the designs, which enable the company to submit quicker fabric swatches for approvals.
The printing facilities at Premier Mills are unmatched. The systems that enable multi-hued prints of high precision and clarity include Stork pegasus 16 col rotary, Stork RDIV 8 Color Print, Stork Waxjet for engraving intricate designs, and 30 Station CAD Design Studio. It has a made-ups production capacity of 150,000 sheet sets per month, equipped with ETON material handling system and GERBER spreading and Jensen automatic folding and packing.
There is a string of systems, which has uplifted Premier Mills vision in day to day management. Premier Mills is equipped with the integrated management system for quality management ISO 9001:2008 and it also practices TPM, 5S and Six Sigma. Besides, it is certified for Oeko-Tex Product clause I and Supima Licensee too. Its products comply with REACH standards (New European Chemical Regulation standards), which is no mean achievement.
This<