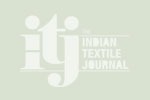 Popular trends in polyester-based activewear
100 % Polyester with Moisture Management (Wickability) through Yarn or finish - by default. UV protective finish and Anti Microbial finish – optional Mainly Circular Knit & Warp Knit for trim fabrics
100 % Polyester with Moisture Management (Wickability) through Yarn or finish – by default. UV protective finish and Anti Microbial finish – optional
Mainly Circular Knit & Warp Knit for trim fabrics
Light weight: Around 140 GSM
Engineered fit for maximum thermal-wet comfort.
Heart rate and Speed / Distance monitoring using Wear link technology in garments.
T-shirts with i-Pod controls and gloves with integrated MP3 players.
Gore-Tex comfort mapping technology for optimal freedom, Dry-Fit and extreme breathability.
Nike Sphere React Technology using Teijin's self-regulating fiber. The fabric – in getting wet – changes from flat surface to three dimensional structure to reduce cling to the body quite effectively.
Solar powered clothing developed by Hohenstein Institutes, Stuttgart, Germany.