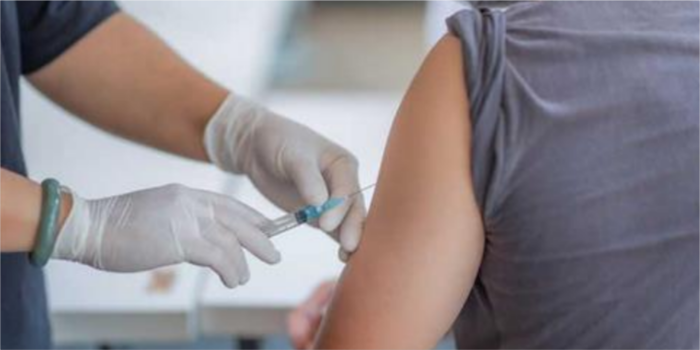 PLI scheme a shot in the arm for MMF & tech textiles
On November 11, 2020, the Union Cabinet gave its approval to extend the PLI scheme to textile products along with nine other new sectors entailing additional financial outlay of Rs 1,460 billion over a five-year period.
Production-linked incentive (PLI) scheme is expected to encourage the textile industry to make investment to improve manufacturing capabilities and boost exports by focusing on high value-added products.
On November 11, 2020, the Union Cabinet gave its approval to extend the PLI scheme to textile products along with nine other new sectors entailing additional financial outlay of Rs 1,460 billion over a five-year period. The other sectors included in the scheme are advance chemistry cell (ACC) battery, electronic/ technology products, automobiles and auto components, pharmaceutical drugs, telecom and networking products, food products, high efficiency solar PV modules, white goods (ACs and LED), and speciality steel.
For textiles, the PLI scheme, with financial outlay of Rs 106.83 billion, will be applicable for man-made fibre (MMF) segment and technical textiles, and will be implemented by the Union Ministry of Textiles. "The textiles industry plays a big role in India's economy by contributing 2 per cent to the GDP and employing more than 45 million people. In spite of some signs of demand pick-up in the recent months, companies (especially micro, small and medium enterprises) are still under severe financial stress due to COVID-19 pandemic. We welcome the government's move to include textile products in the PLI scheme as it will give a fillip to the industry," said Ashok Juneja, National President, The Textile Association (India).
According to Gurudas Aras, Director, Textile Engineering Group, A.T.E. Enterprises, the PLI scheme announced by the Government for 10 labour-intensive industries, including the textile industry, is a right step in the direction of making India 'Aatma Nirbhar'. "The scheme has allocated Rs 10,683 crore focusing on MMF and technical textiles. This would undoubtedly incentivise local manufacturing and exports of certain man-made based products over and above it will also generate employment," he added.

Navdeep Singh Sodhi, Partner of Switzerland-based Gherzi Textil Organisation, said, "The extension of the PLI scheme to the MMF and technical textiles is a recognition of the potential of the twin emerging sectors of the textile value chain. It sends the right signals to the industry and will help to attract investment and boost production."
Gherzi is one of the world's leading consultancy firm for MMF and technical textile.
The Indian textile industry is one of the largest in the world and has a share of about 5 per cent of global exports in textiles and apparel. But India's share in the MMF segment is low in contrast to the global consumption pattern, which is majorly in this segment. PLI scheme is likely to attract large investment in the sector to further boost domestic manufacturing, especially in the MMF segment and technical textiles.
Juneja commented, "Though India is one of the leading textile manufacturers in the world, it has a minuscule share of just 0.7 per cent in the global MMF market. Similarly, in the technical textiles, India accounts for just 0.6 per cent share of the total global market. PLI scheme, aimed at attracting investment in cutting-edge technologies and increasing competitiveness of the industry, will surely help Indian textile manufacturers to be integral part of the global supply chain. We will wait for more clarity on PLI scheme from the Ministry of Textiles."
Traditionally, India has been missing a larger basket of exportable products since the majority of global trade happens in MMF-based products. Also, so far cheaper MMF and garment imports dominated Indian markets. "With the PLI scheme, there will be a tactical shift happening to man-made fibre-based garments which will open up a lot of opportunities for export as well as domestic market. Since the maximum positive impact will be felt in the labour-intensive garment-making sector, there will be many new jobs created. I expect that more investments will happen in creating new capacities in man-made fibre-based textile products and also in the technical textiles since both sectors have the potential of exports and import substitution. PLI scheme will help the industry in becoming globally competitive and can also attract foreign investment. This scheme offers our traditional textile industry an opportunity to contribute towards building an Aatma Nirbhar Bharat," opined Aras.
As per a study, carried out by Gherzi for the Synthetic & Rayon Textiles Export Promotion Council (SRTEPC), the global mill consumption of fibres was 108 MT dominated by MMF (mainly filaments) with 70 per cent share. Whereas in India, cotton still occupies 70 per cent share of the fibre consumption, with significant scope for penetration of MMF. "India's exports of MMF textiles at $6.1 billion in 2018 (4 per cent of global trade) also have further potential to grow. The Indian technical textiles market estimated at $ 18.1 billion in 2018 has been growing at 13 per cent CAGR, representing a tenth of the global technical textile industry and with promising growth prospects," said Sodhi.
Snehal J Panchal, Director at Ahmedabad-based Bharat Beams, had this to say: "The new textile policy 2020 will definitely position India as a fully integrated, globally competitive, quality driven manufacturing and exporting hub. It is having a special focus on manufacturing of technical textiles, apparel and garment, MMF products as well as to provide impetus to exports. The policy will entail the strategy and action plan for the country's textile and apparel segments, while maintaining pre-eminent position in handicraft and handloom sectors. I hope, the said policy will push forward various sub sectors of textiles industry to a level where production, exports and employment grows at faster pace. Currently, we have seen lot of positive movements in technical textiles sector and certainly, the new policy will provide much needed boost to enhance the manufacturing capacities of the same in various categories in India."
Bharat Beams is the leading manufacturer and exporter of heavy duty Q3 and Q4 quality warper and weaver beams suitable for technical textiles sector and are supplying such precise and robust beams to all the prominent players in technical textiles, without any exception.
PLI scheme is expected to encourage the industry to make investment to improve manufacturing capabilities and boost exports by focusing on high value-added products.
However, Sodhi believes that the optimism should be tempered with caution due to prevailing sentiment in the global textile industry and unique characteristics of the two segments (MMF and technical textiles). "First, the incentive applies only to incremental investment and sales turnover vis-a-vis base year (2019-20). For the nascent technical textiles segment the gestation period to ramp up the project to an optimum capacity utilisation is longer than conventional textiles due to the production of prototypes, requirement for certification and statutory approvals from buyers. It takes between 12 to 18 months to ramp up capacity to 85 per cent. It is expected that the policy guidelines will take into account these unique features for incentive to be effective. All said, the recognition of the need for Indian textile industry to diversify is a welcome step," he explained.
SIMA hails Rs 1,45,980 cr PLI scheme
The Union Cabinet chaired by the Prime Minister, Narendra Modi, has given its approval to introduce the Production Linked Incentive (PLI) scheme for 10 key sectors including textiles for enhancing India's manufacturing capabilities and exports enabling "AtmaNirbhar Bharat Abhiyan" scheme. Indian textiles industry being one of the largest in the world and has huge potential for employment creation, boosting exports, the sector has been allocated Rs 10,683 crore focusing on MMF apparel and technical textiles.
Ashwin Chandran, Chairman, The Southern India Mills' Association (SIMA) has thanked the Prime Minister and Union Textile Minister for including textile industry and allocating budget for improving manufacturing capabilities and boosting exports. SIMA Chairman has stated that though India could become a major player in cotton textiles and exports, India has been lagging behind in the MMF textile trade due to expensive raw material and high tariff barriers apart from cheaper imports from neighbouring countries.
Chandran has stated that the country has proved its capability by becoming the second largest manufacturer of PPE within a period of two months and enable the country to protect the people of the Nation and the world from the COVID-19 pandemic. Under these circumstances, the scheme would greatly benefit the industry to attract huge investments and create jobs of millions of people. SIMA Chief has stated that around 40 HS lines in MMF garments and 10 HS lines in technical textiles account around $180 billion global trade and therefore, the scheme would encourage the industry to make investment in the manufacturing of these high value added products.
– RAKESH RAO