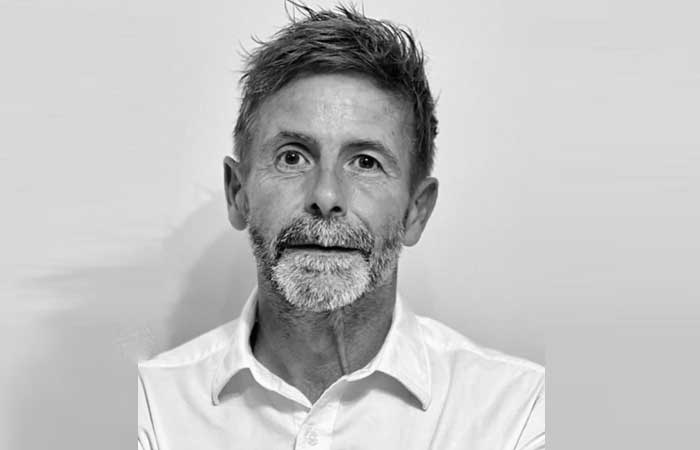 PDS aims to get platinum LEED certificate
PDS provides integrated and customised solutions to global retailers and brands. They are an ethical and entrepreneurial company with a strong sustainability focus. Paul Wright, Group Executive Director – ESG, PDS, shares the company's sustainable goals with Divya Shetty and what new innovations are coming up.
What role does sustainability play in the textile sector, and what steps is PDS doing in that direction?
Textile is the world's second-most polluting industry, and people associate fast fashion with throwaway culture.
The industry does see several challenges that need to be addressed as an industry. Our industry business models need to alter in order to meet not only consumer demand, but also meet scientific targets and future legislative measures. Personally, when one reflects on their buying practices and refreshes their wardrobe, it looks like a daunting task on how to overcome this?
At PDS, We are focused on finding solutions to many of these issues. Our division called PDS Ventures invests in start-ups that are focused on innovation in the fashion value chain and sustainable solutions, from concept to delivery. Our commitment is to be part of the solution, not the problem.
Recently, we had an engaging session with a few of our start-ups in London to discuss possible ways to mitigate the issue of climate change. Some answers to these difficult problems lie within the company and not outside. For example, if we are looking at sustainable cotton, then it is important to link it to eco-friendly dyeing processes and connect all the dots together.
Environmental issues are a massive challenge for our industry, but there are solutions out there. As an industry, we need to transition from short-term 'trend' based decisions to long-term solutions with a real measurable impact- grounded in science and driven by data. One solution is that brands and retailers work towards tracking the implementation of some of these inventive solutions and linking the climate change benefits to their public commitments.
Existing industry trends include circularity. Does PDS deal with the recycled or regenerated fibres?
We work closely with our brands and retailers and we observe their increasing consciousness towards environment. We recommend the use of recycled polyester and recycled cotton in products at the design and development stage. We also actively engage with retailers to educate them on the long-term cost benefits vs environmental benefits of these recycled fibres. And in many cases, the argument is compelling. Brands do realise that what's taken from the nature, we are trying to put it back in our products.
Furthermore, we also look at the afterlife of a product. PDS Ventures has partnered with Upcycle Labs, which is doing some amazing work on retail waste. They are using the waste from products like perfume bottles, cosmetics, footwear, and clothing to create home décor products; fire-resistant brings, and store fixtures. And I think the beauty of this is the Upcycle Labs technology can be transferred globally. We can deploy this technology in places where they produce a lot of textile waste. As per the statistics, only one per cent of clothing waste is getting recycled, so we need to work on the remaining 99 per cent. There is a lot to do on the sustainability front, and it excites me.
How does India compete on a global scale for sustainability? Is it up to line with world standards? Or should we accelerate our pace?
Specifically in India, home textile is taking the lead, and I see greater innovations happening in this sector.
Having said that- the industry across the world needs to pick up a pace. These initiatives in isolation will not deliver the results we require; we need to visit the factories and understand the ground reality. The industry also needs to understand the carbon footprint from the cradle to the grave. Data in the sustainability conversation is a global imperative and an enabler.
What future sustainability-related plans do you have? Are any fresh developments both internationally and within India?
Recently, we have opened an innovations laboratory in Portugal. This country has immense talent, and they focus more on innovations and development. Here, we are working with a company called Positive Materials which is developing new technology for cotton growing, dyeing, and finishing solutions. It's a great initiative, and we should support such inventions.
We also need to focus on greenhouse gas emission, and wastewater, and PDS is passionately working on this. Cultivating cotton is a water-intensive process, so the industry needs to come up with a scientific solution to avoid water wastage.
What accreditations has PDS so far received?
PDS works on three different categories; platform level, vertical level, and manufacturing level. On a platform level, PDS has just joined the United Nations Global Compact. The motivation is to focus in equal measure on sustainability and community along with the environment (specifically water conservation and reduction of emissions) and governance.
The textile industry is labour intensive, so ensure that people who manufacture our products are treated with utmost respect and care. As a Zero-Tolerance organisation, PDS has embedded these ethics in our day- to-day operations. On the other side, PDS is a member of the HIGG platform. Through this, we are compiling our energy, water and waste data from the factory network and assessing their environmental impact. This initiative covers 45% of the global apparel sector. After extracting the complex data, our challenge is to commercialise that data so that all stakeholders understand these milestones while finding the opportunities to make to informed decisions.
On our vertical level, we are working with a lot of brands and retailers. We've got some really exciting developments happening around. One of our business verticals has already submitted its applications for SBTI. Our target is to join the SBTI in the next couple of years.
In manufacturing, the ballgame is a little different there. We work with nearly 600 factories, which are third-party. PDS also has three factories of our own. Two in Dhaka, and one in Sri Lanka. Let's discuss about Sri Lanka first because they are doing some really interesting things there. The factory runs on complete solar power. They are also investing on rainwater harvesting. Here, they are replenishing the groundwater with the rainwater that they're collecting and storing it in the tanks. And at certain times of the year, they'll release that water back into the ground. This will cause a positive impact on the local environment.
Even Bangladesh is taking the great sustainable measure. They've got the highest penetration of factors that are LEED certified. PDS has received two Gold LEED certifications. Our aim is to get a Platinum Certification soon. We are reviewing the possibility of installing solar power in Bangladesh as well. One of our factories has just run a joint project with Good Fashion Fund for their washing plant. We made sure that we meet social and environmental criteria while building this washing facility.
Can you elaborate more on the traceability and digitalisation process?
PDS is working with brands and retailers to give them as much flexibility as we possibly can.
PDS is doing some interesting changes in the digital side, especially with product development and sampling. We are using a 3D design which is really exciting. The 3D design has a number of benefits- we can reduce the number of samples that are produced, and we can change the sample straight away. Whether it's colour, the drape, the fit, or even embroidery and fabric- we can see real-time what fits best! This approach reduces lead times, prevents overstocking and over-inventory- not to mention quick decision-making.
On traceability, PDS has just joined an organisation called Oritain. There are laws and legislations in the US about Xinjiang cotton and the use of forced labour in the picking and growing of that cotton. Oritain allows us to test fabric yarn of finished products at any point and allows us to identify where that cotton comes from. It is really important for us as it provides traceability and gives our customers confidence that we are above our competitors.