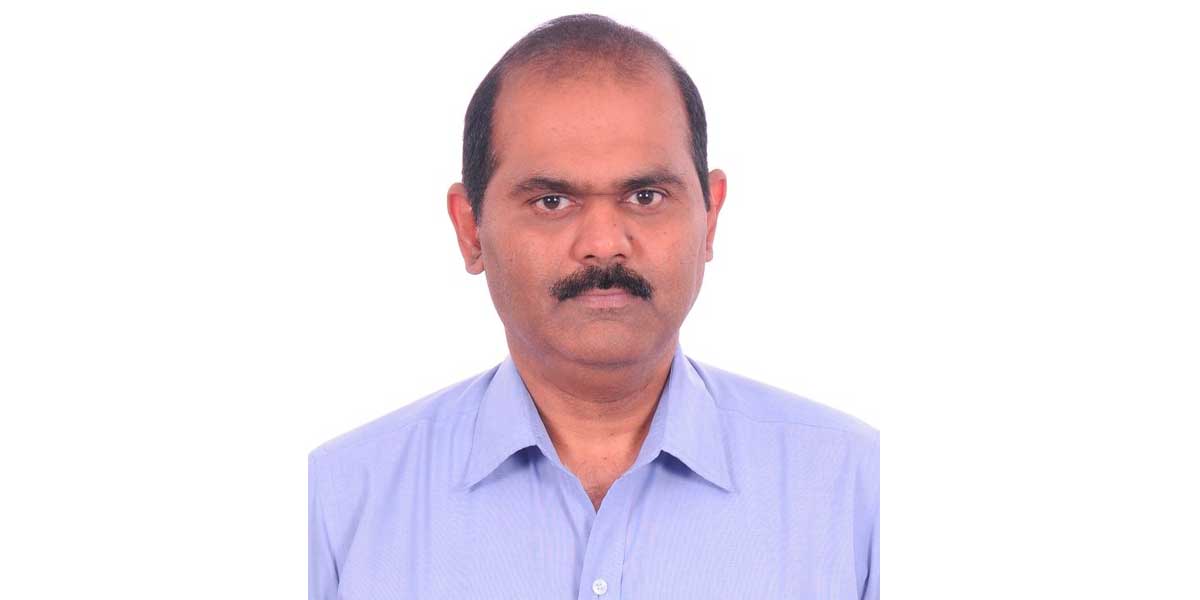 Our oil-lubricated screw air compressors are ideal for textile industry
ELGi is a global leader in providing sustainable compressed air solutions. ELGi designs and manufactures an extensive range of innovative and technologically advanced compressed air solutions for a variety of industry applications. Over the years, ELGi has earned worldwide accolades for designing customer centric compressed air solutions. Raajeshwar MK, Vice President and Head – Industrials, India and South Asia gives a brief overview of compressed air solutions that are sustainable, and how it can help companies achieve their productivity goals while ensuring a lower total cost of ownership in this dialouge with Divya Shetty,
Why is an air compressor crucial in textile manufacturing?
Along with electricity, water and steam, compressed air is one of the essential utilities used extensively at every stage of operations in the textile industry. Compressed air plays a crucial role in significantly reducing the costs associated with producing man-made (ex., polyester) and natural textiles (ex., cotton), improving productivity and uptime.
Why is it important to consider the quality of compressed air in the Textile Industry? If so, on what parameters? And is this power source cost-effective?
Yes. It is essential to consider the quality of compressed air for textile applications.
Moisture and oil carryover in the compressed air will be detrimental to the final quality of the output resulting in rejection and huge losses. Hence, textile and fabric manufacturers continuously aim to improve productivity levels and increase uptime by selecting suitable air compressors along with the downstream accessories ensuring the supply of high-quality air at the application points.
Air Compressors help textile manufacturers overcome various challenges, specifically contributing to cost-effectiveness by ensuring fast and effective production. In spinning mills, air compressors consume 7.5 % to 10% of the total energy consumed at the plant. ELGi offers a cost-effective advantage to the textile industry by providing compressed air systems with a low total cost of ownership.
Case Study: In a spinning mill with a capacity of 60,000 Spindles, the estimated power cost due to compressed air usage was about Rs 112 lakhs per year.
Frequent air audits, leak checks, and arresting the leaks led to a saving of INR 38.00 lakhs per year.
Optimisation of air utilisation resulted in saving Rs 3 lakhs per year.
Optimising pressure in the system resulted in saving Rs 8.3 lakhs per year.
All of the above led to the spinning mill saving an estimated Rs 49.3 lakh on its annual energy costs.
As the industry evolves, textile manufacturers will continue to look for ways to improve the efficiency of their processes with new equipment. The selection of the right air compressor plays a crucial role in this exercise.
What factors should a manufacturer consider while choosing the best air compressor?
Compressed air is a significant utility in the textile industry. Here are the critical parameters for selecting the best air compressor.
Compressed air flow requirement (usually called free air delivery and measured in cfm(or)m3/min)
Compressed air consumption pattern (intermittent or continuous)
Pressure requirement at the application point
Quality of air required
Voltage and phase requirements
The critical element buyers should consider for compressor selection is the Total Cost of Ownership which includes capital and running costs, as running costs account for over 80% of a compressor's lifecycle cost.
What are the different types of compressors that are available?
Fundamentally, air compressors are classified into positive displacement and dynamic type compressors.
Under positive displacement, air compressors are broadly classified into reciprocating and rotary type air compressors.

Dynamic compressors are broadly classified into centrifugal and axial-type compressors.
The textile industry broadly uses reciprocating compressors, screw air compressors, and centrifugal air compressors in the large-scale industry. ELGi has been into manufacturing and supplying high-performance and energy-efficient air compressors that are driving critical applications in the textile industry worldwide.
What are the merits of using an air compressor in a manufacturing facility?
Air compressors are safe to operate, eco-friendly, clean, and highly reliable. With the application of air compressors, manufacturing facilities enjoy the benefits of maximum efficiency, reduced human error, and improved safety levels. To avail of these benefits to the maximum, customers must select the right air compressor by measuring the Total Cost of Ownership (TCO) and Uptime Assurance of the product. ELGi offers best-in-class products for the textile industry, addressing both these parameters.
ELGi's range of compressed air solutions for textile and fabric manufacturing offer best-in-class energy savings. ELGi's highly efficient airends, equipped with in-house developed η-V profile rotors, with 4/5 lobe combination help reduce pressure losses and increases energy efficiencies in the compressed air supply. These compressors deliver unmatched air quality with complete, reliable solutions for textile manufacturing combined with high uptime and air-end warranty, providing customers with peace of mind.
What is the most recent product or service that your company has to offer?
ELGi EG Series of oil-lubricated screw air compressors are ideal for textile industry applications. These compressors offer one of the lowest Total Cost of Ownership (TCO) to the customers and are now getting upgraded to offer even lower TCO.
Any compressor that your company offers that is eco-sustainable?
ELGi AB Series Oil-Free Screw Air Compressors:
ELGi is one of the few air compressor companies to design and manufacture airends for Oil-free compressor technology. The new AB series air compressors provide disruptive benefits in terms of efficiency, reliability, and air quality resulting in lower life cycle costs and high uptime. In addition, the Class-"0" certified high-quality air makes this compressor ideal for sensitive applications in Textiles, where the presence of oil vapour and moisture is intolerable.
ELGi Heat Recovery System:
ELGi's Heat Recovery System (HRS) helps companies recover up to 78% of the heat generated during the compression process, which can then be utilized for heating air and water. This, in turn, eliminates additional equipment requirements to heat water or air, thereby reducing CO2 emissions.
ELGi Oil Water Separator:
When the air is compressed through an air compressor, it results in condensate (A mix of water, oil & dust particles) along with compressed air. If not appropriately treated and released into the environment, this condensate can have detrimental effects on the environment. Regulatory bodies for effluent treatment recommend that these condensates be cleaned before being released into sewage disposal.
ELGi EOS series of oil-water separators are specifically designed to maintain less than 10 PPM of oil in condensate before allowing the fluid to pass on to the environment. Thanks to the multi-level separation process with super-efficient fiber adsorbent and activated carbon, the contaminant levels are kept within the statutory requirements.
What are the company's plans for the future? Are there any fresh innovations on the horizon?
Innovation is a continuous journey at ELGi. We are constantly innovating new products to cater to our customer's requirements, delivering reliable, highly energy-efficient products with quality that set us apart in becoming the preferred compressor supplier across the globe.