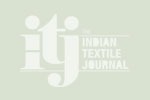 Our colour sorters give 99% accuracy
Coimbatore-based Genn Controls India Private Limited believes in its vision of innovation through research, development and most recent technology to make the outcomes and establish the company growth in accordance with the value of customer.
Coimbatore-based Genn Controls India Private Limited believes in its vision of innovation through research, development and most recent technology to make the outcomes and establish the company growth in accordance with the value of customer. The company, founded in 1994, specialises in colour sorters, industrial automation and electrical panels, and over the years have become one of the largest suppliers of colour sorting machines in India.
ITJ team members – Karthik Muthuveeran and Sripathy B – in an interview with Gowtham VV, Vice President – Operations at Genn Controls India Private Limited, during the Texfair exhibition in Coimbatore.
Excerpts…
Please provide some background information about the company.
Genn Controls India Pvt was established in the year 1994 by our Director Mr Veluswamy. Color sorting machine is our main product. Apart from color sorting machines, we specialise in industrial automation and electrical panels. We provide our services in three fields: food processing, textile and plastics. The company is headquartered in Coimbatore with service stations throughout the country to serve our customers better.
Genn is actually a group of companies – Genn Controls India, Genn Automation and UNILEC Enterprises.
Genn Controls is the manufacturer of color sorting machine for food processing industry, cotton contamination sorter, metal detector and Fire i System for textile industry, and color sorter for plastic industry.
Genn Automation (System House of Siemens) business has earned a large and stable customer base owing to its reliable product quality. Currently, its automation unit's main customers are ELGi, Craftsman and LGB. Genn Automation is a manufacturer of all type of electrical panels, OEM supplier for ELGi Equipments and Siemens system house for drives, PLCs … etc.
UNILEC Enterprises caters to the requirements of various industrial electric equipment to all the leading machinery manufacturers, textile mills, processing industries, cement industries, paper industries, engineering industries and tea industries. Unilec has dealership for various electric equipment manufactures like Siemens, Yesha, Hensel, Minilec, Hummel, Phoenix Contact, Schneider Electric. We are the largest supplier of electrical panels in India.
Which are the main product on display at Texfair, and what are its unique features?
For textile industry, we mainly manufacture three technologies: cotton contamination cleaner, fire detector and diverter, and metal detector.
Our main focus at Texfair is the cotton contamination sorter, which is a real-time system for the detection and removal of contaminants from raw cotton in the blow room line. As you know, there is a lot of contamination like colored PP, non colored PP, colored cotton and foreign materials. To separate these contaminations, our product is used. All unwanted material that differs from the cotton throughput is detected by Ultra fast CCD cameras and removed by means of high speed air guns. Genn cotton sortex is the latest addition to GENN's textile electronic products with our state of art modular technology; customer is benefited with integrated, accurate and efficient product.
We have three concepts: optical sorting, ultrasound sorting and ultraviolet sorting. In cotton contamination sorters, we have three technologies, i.e., G Series, G2U Series and G+ Series. G Series uses two concepts: ultrasound and optical; while G2U Series is a new technology, which separates transparent contamination. G+ Series is remarkable performance in the cotton cleaning process. All machines offer 90 to 95 per cent of accuracy.
The main distinct advantage our product has from its competitors are the studies. Only we can provide studies while other customers cant. You can see from the fact that top companies like Bannari Amman and KPR Mills are currently using our technologies in their mills.
As I said before, we offer metal detector and fire detector machines too apart from cotton sorters. Metal detector is a real-time system for the detection and removal of metal contaminants from raw cotton in the blow room line. Genn Metal Detector technology helps to prevent damage to machinery, Production losses and even production plant stoppage. The system combined with electronic control panel, metal detector and metal diverter.
Genn is also specialised in the design of industrial production protection system for fire and spark hazards. We offer engineered system for textile spinning, cotton gins, recycling and other industrial applications. Infrared spark detectors are designed to detect fast moving sparks inside the pneumatic ducts. Microprocessor-based diversion systems are faster in response and provide the required safety for the machinery from fire.
In total, how many installations of these machines have been done in India?
We have done around 150 installations in Tamil Nadu and Gujarat. Since cotton is more region specific, our main focus is currently only in Tamil Nadu and Gujarat. In foreign countries, we plan to enter the Sri Lankan markets. We are planning for other markets too, but I cannot divulge more details on this.
Are there any plans to launch some other technology for the textile industry?
As far as the textile industry is concerned, our main focus is currently only on the three models mentioned above. But soon, in the next couple of months, we plan to launch Z Series of model.
In Z Series, the operation speed is different, and it uses high-end cameras. It currently gives an accuracy of 98 per cent. The other 2 per cent is hidden. Actually, R&D is still going on this product. We aim to bring the accuracy level up to 99 per cent. This is our primary target at the moment.
Every industry face a set of challenges. What challenge do you face in the industry that you are present?
After GST, taxes levels are different for foreign companies who are bringing their product in India. Foreign companies are charged 5 per cent GST, while we are been charged 18 per cent GST. This is because when they come to India, they bring the product in the name of color sorting. This is why they are charged only 5 per cent GST. The government should address this issue.
Apart from this challenge, small companies and traders and coming out with low-end machines. This is creating a lot of competition in the market.
What about the after sales service? How do you address this issue?
As far as marketing of our products is concerned, we do our marketing through agents. At present, we have 27 agents spread across various parts of India. Our people are stationed in all these locations.
Apart from this, we have a separate service application for our customers. One can simply login through the application and register a service request. The applications can also show the history of all the service requests and the solution offered. We started this service as GPRS-based service, but now we have changed it to a SMS-based feature. This is because GPRS service is not available is most of the rural parts of India.
This service is currently only available in food processing sorters, however for the textile industry, this application is under implementation. It will be available in our upcoming Z Series of cotton sorters. The Z Series of technology will come as a full package.
Sales-wise, how was the year 2017 for your company as a whole. And what are your plans for 2018?
Gujarat market was very good for us as far as the year 2017 was concerned. We were more or less able to achieve the target that was set for this year. Genn Controls had a target of Rs 30 crore, and we reached around Rs 25 crore, which is around 90 per cent of the target.
For the next year, our target is to touch Rs 30 crore in sales, and I think we will definitely touch that figure.