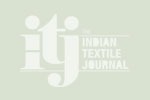 Otto Mecheels Medal for Willy Bogner
Very recently, the Hohenstein Institute had two reasons to celebrate: In addition to the official opening of the new Otto Mecheels building with around 2,580 m2 floorarea Bennigheim, Germany, Willy Bogner, the owner of the sports fashion company
Very recently, the Hohenstein Institute had two reasons to celebrate: In addition to the official opening of the new Otto Mecheels building with around 2,580 m2 floorarea Bennigheim, Germany, Willy Bogner, the owner of the sports fashion company Willy Bogner GmbH & Co KG, was awarded the ´Otto Mecheels Medal´ for his services and innovations in the textile industry.
For 71-year-old Willy Bogner, the visit to Bonnigheim in Swabia was a trip back tohis professional roots: In the 1960s, Willy Bogner was a successful student at theformer Hohenstein school to prepare for working at the company founded by his father in Munich in 1932.
Dr Jurgen Weber, former board member and chairman of the board of Lufthansa AG, praised Willy Bogner, reflecting on his work and his service to sports. Afterwards, Dr Stefan Mecheels presented the Otto Mecheels Medal to Willy Bogner.