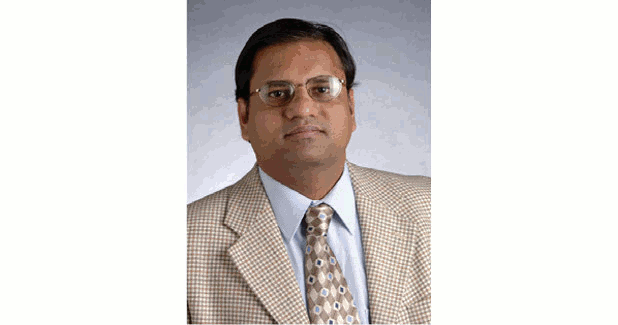 Opportunities & challenges for cotton
Globally, supply-demand issue, quality and contamination aspects, trade, logistics and political disturbances in key cotton using countries impact the production and trade of white gold, says Ramkumar.
Globally, supply-demand issue, quality and contamination aspects, trade, logistics and political disturbances in key cotton using countries impact the production and trade of white gold, says Ramkumar.
Cotton is presold on its comfort value. This basic aspect of cotton enables it to have its own share in fibre-textile market place. However, this fibre being natural comes with several natural and unnatural challenges. These put enormous stress on the fibre-textile supply chain. This article endeavours to address some of those albeit not in an elaborate fashion.
Current scenario
Excess supply and prolonging trade war with China are affecting the cotton market. Globally, supply-demand issue, quality and contamination aspects, trade, logistics and political disturbances in key cotton using countries impact the production and trade of white gold.
In a recent meeting at Lubbock, USA-based Plains Cotton Grower (PCG) Inc, the current trade situation with China, which is impacting the production agriculture in the United States and the disruption in global trade in important commodities like cotton and grains, particularly soybeans, was discussed. More importantly, discussions on how the cotton market with excess supply is being affected with China not being a player due to the prolonged trade dispute between the United States and China occupied the center stage.
With the cost of inputs rising, increase in production coupled with slow demand, cotton farmers are starting to think about alternate strategies. Producers vocally expressed frustration with the dispute lingering so long without an end in sight.
?Tariffs are good for no one,? stated Darren Hudson, professor of agricultural economics at Texas Tech University. Supply is relatively high compared to demand, added Hudson.
Farmers who gathered agreed that the trade issue with China primarily centered around intellectual property rights has been going on for over two decades, and therefore finding a resolution is complicated.
A solution to the dispute is in the interest of agribusiness, particularly cotton, as China is a major importer of U.S. cotton.
Availability of financial resources in these tough times is critical. Market planning and getting control over costs of inputs and operational costs are some of the strategies that need greater attention. ?This emphasises the need for savvy business calculations and cost-effective practices stressed,? Steve Verett, executive vice president of PCG and a well-respected leader in the cotton industry.
With the expectation that there will be increased cotton acreage in the United States in 2019, the supply-demand situation is going to play a pivotal role in the cotton sector this year. Currently, China and Turkey are not active buyers, stated one cotton merchant. Although there is demand for good grade at 70 cents, low grade cotton prices linger around 65 cents. The cotton price and demand situations are being seriously watched as producers have started preparing the land for this year?s cotton planting in West Texas.
Issues from end-users points of view
Indian cotton is good but with certain issues stated Shanmugam Velmurugan, General Manager of a 70,000-spindle mill in Aruppukkottai area in Tamil Nadu. As a fine count spinner with an average count 70s Ne, depends on quality cotton from outside Tamil Nadu, which also add to the logistics difficulties such as added transportation cost via roadways.
A major issue that is affecting global cotton sector is the contamination. Yellow plastic contamination has become a persistent problem in the United States and stakeholders are collecting addressing this issue. The United States? cotton industry has realised the need for proper education and awareness at the farm and gin level. India cotton sector is not immune to this problem. Non-cellulosic contamination such as polyethylene sacks, polypropylene, jute and other contaminants is adding cost to Indian spinners, stated Velmurugan. Contamination cleaning is adding approximately Rs 1,000 per candy in addition to contamination cleaner capital investment that runs about Rs 50 to 75 lakh, added Velmurugan. Lack of wide spread non-manual evaluation of cotton is a need that has to be addressed by the Indian cotton stakeholders.
It is well understood that this initiative is a costly affair, which needs to be handled as a public-private partnership. As an initial step, the numbers of bales evaluated per lot can be enhanced from its current level of two to five bales per lot. From spinners point of view, care must be taken with regard to the moisture content level of bales, which sometimes go up to 12 per cent that leads to losses. This again is a collective effort between farm and processing groups.
Another aspect that developed economies have addressed is good transportation infrastructure from farm to port, particularly in the United States, whose cotton sector is heavily dependent on exports. It is pleasing to know that Indian Government is also endeavoring to improve its infrastructure capabilities. Another aspect that puts burden on the entire supply chain is reliable production data, which inherently will have difficulties such as weather uncertainties, etc.
The responsibility rests on stakeholders to survey and analyse the data with reliable tools?this aspect is an issue even in developed economies. Reliable and data on production affects the market and hence has ripple effect across the supply chain.
Ginner is gatekeeper for cotton fibre quality
Ginning is vital to maintain good cotton fibre quality and avoid contamination. Recently, as part of West Texas cotton ginning industry visit, Shankar Venkatachalam, President of Alabama-based Bajaj ConEagle LLC visited Lubbock and TTU?s Advanced Cotton Laboratory. Venkatachalam was accompanied by Steve Moffett, General Manager of Lubbock Electric Company. They conducted hands-on experiments on the oil absorption characteristics of low micronaire cotton mats developed in the laboratory, assisted by graduate students.
Oleophilic and biodegradable characteristics of cotton mats will create new opportunities for cotton, stated Venkatachalam.
Fibre strength, length and maturity play important role in the ginning process as well as influence the type of ginning method used. While cotton length is good in India, other characteristics like strength and maturity ratio make them not suitable for saw ginning. India?s ginning sector is based on roller ginning, while in the United States it is based on saw ginning. Because of good fibre strength and maturity, fibre damage does not occur in the saw ginning stated, Venkatachalam.
We have come a long way in the past twenty years with regard to the staple length in West Texas and today majority of the crop is 36 staple, stated Moffett. There has been tremendous technology influence in ginning, where remote monitoring is helping with production efficiency, added Moffett. Improvements in genetics and varieties have enabled higher staple length and more yield per acre, which have enabled gins to operate at their full capacity stated Moffett.
Lint cleaning and drying needs to be enhanced in Indian gins to enhance quality commented Venkatachalam. Roller gins operate at 75-100 kg/hour/machine, while saw gins operate at 15 bales/hour/machine. It will be a paradigm shift to venture into saw gins in India as the fibre length is good enough to be processed through the saw gins at slower speeds. African gins run at a slower speed of about 10 bales/hour and have thereby improved the quality of their cotton according to Venkatachalam. South Africa is slow switching over to saw ginning to enhance its cotton quality.
As India is venturing into the next phase of technological mission on cotton, it will be valuable to focus on the trash and quality of ginned cotton. Although Indian cottons entering gins are not moist, still it will be helpful to dry them to get cleaner cotton.
Opportunities for growth & development
Having briefed few constraints, the industry is facing; comfort and earth friendly aspects of cotton provide opportunities for growth and development of value-added consumer and industrial products.
The importance of innovation for the growth of the cotton sector must be relayed to farmers as well as the entire supply chain. This aspect was highlighted in a recent meeting held in Lubbock, Texas organised by the United States-based Cotton Board and Cotton Incorporated. While the meeting was focused on United States? cotton producers, it is applicable to the global cotton sector.
Ginning byproducts, cotton seed developments, clean cotton initiatives, developing functional cotton and quality aspects were deliberated in the meeting attended by cotton farmers and researchers.
With competition from other fibres and the need to increase the market share of cotton, particularly in burgeoning economies, researchers working of innovative projects met with area cotton producers to seek their input. The strength of the United States? cotton sector has been the active involvement of producers in taking the industry to the next level in research and policy matters.
It was clear that the cotton sector was interested in promoting cotton seed as a nutritious meal. As its share in the seed crushers is nearly saturated, efforts are underway to take it beyond cattle feed and dairy industry. Recently, the United States? Department of Agriculture has deregulated gossypol-free cotton seed, which opens-up new opportunities for the seed. ?We are waiting on the FDA approval of the gossypol- free seed, which will lead to commercial use for feeding aquaculture, poultry, swine and even humans,? stated Kater Hake, Vice President of Agriculture and Environmental Research at Cary-based Cotton Incorporated.
The author of this article has been advocating for thinking beyond the yield and fibre quality issues and focus on functional aspects of fibre and textiles. A project funded by Cotton Incorporated in the Nonwovens and Advanced Materials Laboratory at Texas Tech University is focused on finding industrial applications for low micronaire cotton such as toxic and crude oil absorbent mats. Recently, the wisdom shared by World Food prize laureate, Gurdev Khush will be helpful for the Indian and global cotton sectors.
Genetically modified crops play a role in enhancing agricultural productivity according to Dr Gurdev Khush, the 1996 World Food Prize laureate in a lecture at Lubbock, United States of America. While expressing views on new technology and its adaptation, Khush stated, relaying correct information to the public is important, as misinformation may be misleading, particularly regarding GMOs. Strategies for enhancing agricultural productivity should focus on increasing the yield ceiling and closing the yield gap. Genomic approaches must be carefully adopted to improve the farm sector.
The cotton revolution, which has taken place in India is due to both hybrid and the adaptation of GMO seeds. On the prohibitive cost of the seeds with advanced technologies, Khush while agreeing that there is a cost of research and development involved, stressed the importance of striking a balance to support the farmers.
Dr Khush is optimistic about GMOs and convincing people and governments with proper information is essential. This clearly emphasises the need for reliable data collection and transmission.
Sustainability & new opportunities
Non-traditional applications of cotton are being explored to create new sustainable products and new markets. Advanced Cotton Laboratory at Lubbock-based Texas Tech University has been exploring new opportunities for cotton, for a few years now. Research has resulted in biodegradable oil absorbent, new green process to dewax cotton, and identify molecular markers for cotton?s comfort property. The development of sustainable value-added product from cellulosic materials has resulted in India-United States collaboration that has further resulted in a start-up in Chennai, ?WellGro Tech.? Companies such as Chennai-based WellGro Tech (www.wellgrotech.com) are already focusing on ?Make in India,? effort towards manufacturing products such environmentally friendly oil clean-up technologies, which evolved out of a collaboration between the author of this article and a South India-based textile manufacturing company.
Recently, a collaborative research between scientists from Kerala, the southwestern state of India and Florida has utilised supercritical carbon dioxide as a carrier to size and desize cotton.
They have identified supercritical carbon dioxide attractive chemistries such as sucrose octaacetate, glucose pentaacetate and poly ethylene glycol that can be applied to textiles via supercritical carbon dioxide at a pressure of about 90 bars, making the process cost effective.
The researchers claim the process is cost effective as it avoids other costlier functional chemistries and is environmentally friendly. Sucrose octaacetate in supercritical carbon dioxide system provided good results for cotton and polyester and the chemical is inexpensive as it is an agricultural product.
Green technologies such as supercritical fluids and plasma have been getting serious attention these days.
?Typically, wet chemical treatments used to create surface hydrophilicity to woven and nonwoven textile materials can damage the polymer matrix and produce, as a byproduct, large volumes of hazardous waste effluents. Atmospheric pressure plasma (APP) technology is an eco-friendly alternative for obtaining similar or better results with these materials, compared to wet chemical treatments. It is also commercially recognised that the APP process can also significantly reduce dye consumption due to enhanced dyne uptake and wicking,? stated Rory A. Wolf, Business Unit Manager, ITW Pillar Technologies.
Sustainable processes and clothing are preferred by consumers. Stating a survey, Melissa Bastos of Cary-based Cotton Incorporated said, ?63 per cent of consumers globally put time and effort into finding sustainable clothing.?
What?s next!
A greater awareness has been created in the cotton sector to think beyond conventional aspects such as yield and quality. Innovation right from the farm to fashion sectors must happen such as efficient agriculture practices, contamination control, developing new markets and more importantly sustained marketing efforts to promote cotton. In other words, good and highly branding initiatives are needed to face competition from synthetics.
References
The material for this article is based on author?s column TexSnips and interviews with stakeholders in the cotton and textiles field.
S. S. Ramkumar, TexSnips Archives, Texas Tech University, http://www.entx.ttu.edu/sramkumar/texsnips.html
New cotton product demonstration, YouTube videos available at: https://www.youtube.com/watch?v=3JqECYT5L44
Seshadri Ramkumar is a Professor with Nonwovens and Advanced Cotton Laboratory at Texas Tech University, USA. The article is taken from his presentation at the Cotton India 2018 International Conference, which was organised by CAI and held in March 2019 in Mumbai.