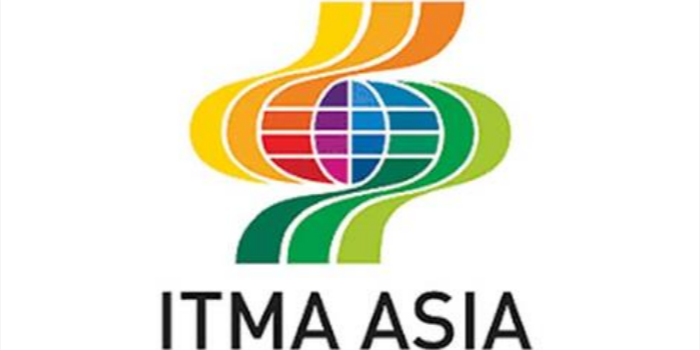 Online application commences for ITMA ASIA + CITME 2022
ITMA ASIA + CITME 2022, Asia is one of the leading business platforms for textile machinery and the same has returned to Shanghai for the exhibition which will take place from 20 to 24 November 2022.
Shanghai
The combined exhibition is going to take
place at the National Exhibition and Convention Centre for which online space
application has begun on the website. This combined exhibition will be the
leading-edge exhibition for global textile machinery manufacturers who can
extend their reach into Asia's vibrant textile manufacturing hub.
According to Ernesto Maurer, President,
CEMATEX, ITMA ASIA + CITME has grown a lot since its launch in 2008. He also
said that the team is gearing up its preparations so that it can deliver
another successful exhibition for the textile industry. He added that he wants
the textile machinery manufacturers to utilise this opportunity to expand their
reach in China which is experiencing positive growth in the current scenario.
According to the International Monetary
Fund, it is expected that China's economy will increase by 5.7% by next year.
Through this exhibition ITMA ASIA + CITME 2022, machinery manufacturers will
get a chance to take advantage of business and networking opportunities.
According to Wang Shutian, President, China
Textile Machinery Association (CTMA), as per the 14th Five-Year Plan of China,
it is expected that the country will build its economy into a manufacturing
powerhouse. The emphasis will be on technological innovation, sustainability,
and industry collaboration.
The last edition of ITMA ASIA + CITME 2020 took place in June 2021
and was a successful event.
Source – Press release of "ITMA"
Image Source: Press release of "ITMA"

Also Read:
https://indiantextilejournal.com/latest-textile-industry-news/groz-beckert-evokes-good-response-at-itma-asia-2021
https://indiantextilejournal.com/latest-textile-industry-news/itma-asia-2021-show-heralds-investment-revival