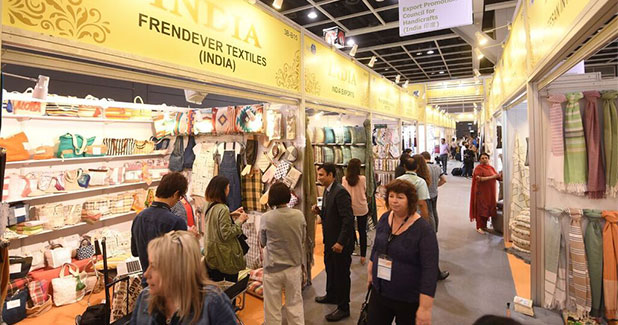 One-stop trading platform for home textiles
The HKTDC Hong Kong Houseware Fair and the HKTDC Hong Kong International Home Textiles and Furnishings Fair will be staged concurrently from 20-23 April at the Hong Kong Convention and Exhibition Centre
The HKTDC Hong Kong Houseware Fair and the HKTDC Hong Kong International Home Textiles and Furnishings Fair will be staged concurrently from 20-23 April at the Hong Kong Convention and Exhibition Centre in Hong Kong. Over 2,500 exhibitors from 28 countries and regions will showcase a comprehensive range of household items in the two shows.
The year's Hong Kong Houseware Fair adopts the "LIFE" themes which stand for "Lifestyle", "Interior", "Feast" and "Enrich". Various zones and the respective products are put under the relevant themes. To further broaden the scope of product in the one-stop sourcing platform, the Houseware Fair presents various new zones, including "Coffee Alley", "HORECA", "Startup" zone and "World of Building and Hardware".
Key textiles industry associations in India, namely the Handloom Export Promotion Council (HEPC), Export Promotion Council for Handicrafts (EPCH) and Carpet Export Promotion Council (CEPC) will appear at the fair again this year. Moreover, Jiangsu Nantong Pavilion, dubbed as "the Hometown of Textiles in the Chinese mainland", will return to showcase an extensive range of home textiles, including bedding and linens.
Nayika, an exhibitor from India, will bring along the Hand Block Printed Cushion Covers. The cushion covers are manufactured from Khadi, a fabric made from 100% hand woven cotton, and the patterns are printed by traditional technique – Hand Block Printing. Wooden blocks are carved with patterns at their base, then are dipped into the dye and stamp on the cloth to create the impressive motifs on the covers.
For details, visit: www.hktdc.com/hkhometextilesfair