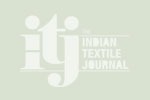 Oerlikon Manmade Fibers goes digital with smart factory
Oerlikon Manmade Fibers goes digital with the smart factory concept that helps yarn manufacturers minimise waste and ensures efficient production.
A typical manmade fibre system produces well over 600 tonnes of yarn a day. This equals in around 700 winders in filament yarn production or 3 systems in staple fibre production. These figures show just how important smooth production processes are.
Oerlikon Manmade Fibers goes digital
If an error creeps into the process at any point, the daily waste increases dramatically. It is obvious that all yarn manufacturers want to prevent this happening to ensure their production facilities operate efficiently. Here, digitalisation provides invaluable support. A Smart Factory that networks all steps within the production chain – including all auxiliary processes – identifies and reports quality deviations at an early stage. Yarn manufacturers can quickly intervene in the production process and hence avoid generating waste.
Digital solutions ensures process reliability
And the Smart Factory is also the focus of Oerlikon Manmade Fibers. Here, it comprises considerably more than the Plant Operation Center, a system that has been well-established within the market for many years now.
Ivan Gallo, responsible for digital products, Oerlikon Manmade Fiber, said, "This is about absolute transparency and traceability. At the end of the process, yarn manufacturers are able to track at which position its finished textured yarn packages were spun and even have information on the processed granulate and the specific production conditions." In this way, the Smart Factory ensures process reliability, above all. The data are automatically entered into the system and the product assessed at each stage of yarn production at which values and data are recorded – such as during visual inspection and when weighing. In the event of anomalies in the intermediate laboratory and quality checks, this allows yarn producers to intervene in the production process and correct these anomalies.
Information on the chip feeding, on the drying and on the masterbatch are available, as are data on the climate control, on the compressed air supply and on further auxiliary systems. With this, yarn manufacturers have at all times a complete overview of the ongoing production process, including comprehensive information on quality and production costs.
As a total solution provider, the Manmade Fibers segment of the Oerlikon Group rounds off its Smart Factory concept with the associated services: Operation, updates, further development of the software and services are part of the scope of services.

Jochen Adler, CTO, Oerlikon Manmade Fibers Segment, stated, "Digitalisation has long been part of our everyday lives. Here, Covid-19 has merely acted as an accelerator. Particularly over the last few months, we have tried out so many things, learned a lot from our mistakes and have taken a giant step forward. The intelligent factory is no longer a vision, it has long become reality. Digital solutions have become fixed elements of our products and services – and everything is inextricably linked. But we have not reached the end of this exciting development by a long way yet: new technologies and solutions require new methods and new knowledge. In other words, we have to remain 'agile', constantly adapting to the changing situations and tasks at hand."