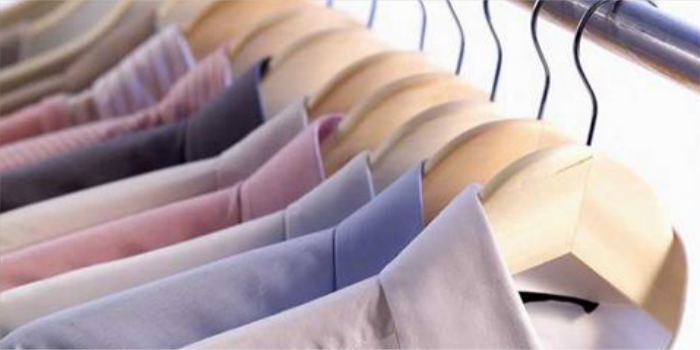 Nonwovens: Making a new fashion statement
Owing to the Covid 19 outbreak, there has been drastic increase in the demand of nonwoven products in apparel/fashion industry. According to Babita Jain, the future of nonwovens promises to be interesting and potentially very rewarding. Read on...
The global nonwovens industry is on a rise in the textile sector and India is fast emerging as an important player in it. Nonwoven fabrics can broadly be defined as sheet or web structures bonded together by entangling fiber or filaments mechanically, thermally, or chemically. This industry is looked at as a new and rising market with enormous potential in India which has also made it a preferred investment area.
Nonwoven fabrics have become an extremely important segment of the Indian textile industry in the last couple of years. The technical developments millennial entrepreneurs have made in polymers, nonwoven processing and fabric finishing have led to significant improvements in fabric physical and mechanical properties.
Moreover, the outbreak of Covid 19 resulted in the shutdown of businesses, production and manufacturing facilities, resulting in a stagnated economic growth.
Owing to the Covid 19 outbreak, there has also been drastic increase in the demand of nonwoven products in apparel/fashion industry. Today, several clothes that are available in market have been made by nonwoven fabrics for e.g., nonwoven fabrics used in exercise wear can keep the moisture away from body, thus maintaining the normal body temperature of the user. Nonwoven fabrics make breathability possible, help in water resistance, have fire-resistance quality, have great durability and are also cost-effective making it 'in trend' amongst millennials and Gen Z. This leads us to the question of whether "India will become the next booming market for nonwovens"? I think the future of nonwovens promises to be interesting and potentially very rewarding.
Nonwovens in trend
As per Research and Markets, the nonwoven fabric market was valued at $ 43,883 million in 2020 and the market is expected to register a CAGR of more than 6% during the forecast period (2021-2026). Here are some key market trends that we will witness in the second half of 2021:

There will be an increased demand from the healthcare industry: Nonwoven fabric are already used to make various products in the Indian healthcare industry, such as surgical gowns, aprons, face mask components, and wound dressings. They have also been used in hygiene products across tier I and semi-rural (tier II and III cities), such as sanitary towels, sanitary napkins, tampons, baby diapers, and napkin liners. With the onset of Covid 19, the demand for new and better-performing medical healthcare products is propelling the nonwoven industry. There is a significant demand for nonwoven fabric from the healthcare industry and I expect to only increase more
It's customisable: Nonwoven fabric is classified as a technical textile and ranks third in the manufacture of textile surface materials after woven and knitted fabrics in India. Personally, I think nonwoven fabric offers a number of advantages over woven and knitted fabric: it can be designed with specific targeted properties; can be produced with substantial variations in thickness, mass, voluminosity, elasticity and stiffness; and is comparatively quick and cheap to manufacture. The cuffs and collars of the shirt are stiff because of the nonwoven fabrics. Imitation furs, gloves, gloves liners, outerwear, workout wear, swimwear, protective clothing, shoe insoles, sleepwear, shoulder pads and also the innerwear comprise nonwoven fabric
Heightened value proposition: Decoding its real potential strategic investment in nonwoven technology has created a material that has organically expanded the market as its capability has increased. As the substrate enters more consumer-facing markets, it is set to contribute to an increasingly wide array of products
Can be used in furniture: Furniture applications in nonwovens may witness significant growth as they are used for manufacturing furniture & bedding construction, sheeting, arms and back, dust covers, insulators, blankets, spring wraps, acoustical wall coverings and table decoration. These applications are expected to see significant growth in the future
Nonwovens lead the sustainability race: While a move to sustainable production is partly driven by regulations and taxation, the nonwoven industry has always been at the forefront leading the charge for sustainability. Biodegradability has gradually shifted to the forefront of the conversation around nonwoven products, with a spike in interest around products such as cleaning wipes, makeup removal pads, facial masks, baby wipes and many more.
CATEGORIES Automation