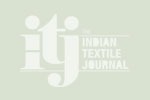 New online textile standards & legislation tool
MCL Global and the European Outdoor Group launched an unique, easy-to-use online resource that details over 70 textile sustainability labels, regulation and standards
MCL Global and the European Outdoor Group launched an unique, easy-to-use online resource that details over 70 textile sustainability labels, regulation and standards, in a bid to cut through the confusion surrounding environmental and social compliance in the global textile industry.
The new Textile Standards & Legislation (TSL) website combines all the very best elements of the long established Eco-Textile Labelling Guide from MCL together with the online SIGNS tool developed by the European Outdoor Group, and its members, to bring users a highly valuable resource that will be updated immediately on an on-going basis.
Written and designed by industry experts and leading textile journalists, this new online resource allows the textile supply chain to search and then access key information on over 70 voluntary and mandatory global social and environmental textile standards and legal requirements. All the information is available in just one place at: www.textilestandards.com
Fully searchable by different criteria, TSL monitors changes to existing standards and legal requirements, provides details of new standards and laws on an on-going basis, and updates them within 24 hours to give the most incisive, accurate and timely information on the internet.
Additionally TSL publishes ?how to? articles and other useful features that detail supply chain traceability requirements, standards and labelling.
?Since we have a longstanding and positive relationship with the European Outdoor Group on sustainability initiatives, it was natural that both organisations would work together on the creation of the new Textile Standards and Legislation website. Combining the best elements of our well-known Eco-Textile Labelling Guide and the EOG?s online SIGNS tool has now resulted in a powerful new web portal by two leading organisations that have sustainability embedded into their DNA,? said John Mowbray, Founder and Director of MCL Global.
Established in 2004, MCL Global is the UK-based publisher of industry leading magazines, newsletters, reports and online news for the global textile and apparel sectors. These include flagship bi-monthly publication Ecotextile News, as well as Knitting Trade Journal, Sustainable Nonwovens, and Textile Evolution (T.EVO).