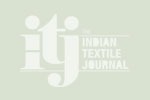 National Water Award for KGFabriks
KGFabriks, Perundurai a Unit of Sri Kannapiran mills limited has been recognised with a 1st place in the national water award 2018
KGFabriks, Perundurai a Unit of Sri Kannapiran mills limited has been recognised with a 1st place in the national water award 2018. An award function was held in New Delhi recently and the Minister for Surface Transport and Water Resources Nitin Gadkari participated and spoke at the event.
The award is given by the Ministry of Water Resources and River Development, Government of India. KGFabriks makes denim fabric and consumes just 6 litres of water to make a meter of denim as compared to most competition which uses 60 litres per meter of denim.
KGFabriks is connected 24/7 online to the water quality monitoring kcentre, Govt of Tamilnadu and is a zero solid and zero liquid discharge plant situated at the SIPCOT industrial complex in Perundurai. Textile processing is considered to be very dirty. But with active knowledge sharing with peer industries located at SIPCOT, innovative in house developed technologies and with a philosophy of reuse, reduce and recycle KGFabriks has been able to reduce water, chemical and energy footprint to a great extent. This effort has helped KGFabriks get "green denim" tag for its products and is a certified Green product, certified by TUV Nord.
According to Managing Director Srihari Balakrishnan, Kannapiran mills "The entire credit here goes to the manufacturing team at KGFabriks. Everyone is a chief sustainability officer here and we help save the drinking water needs of a town of a population of 1 million every day". With this award KGFabriks is rated as one of the most sustainable textile manufacturing companies