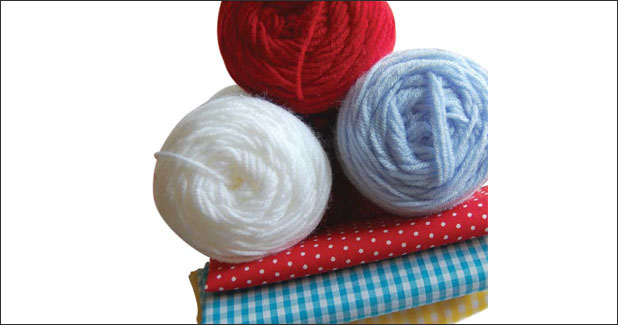 Mouvent offers integrated digital printing solutions
Mouvent offers a fully integrated solution, developing, engineering, testing and industrialising digital printers based on the Mouvent Cluster Technology.
Mouvent offers a fully integrated solution, developing, engineering, testing and industrialising digital printers based on the Mouventâ"¢ Cluster Technology.
Mouvent focused exclusively on delivering the future of digital printing using pioneering digital technology, has announced strategic partnerships with the principal distributors of textile printing solutions in Italy, Turkey, India and China. Mouvent offers a fully integrated solution, developing, engineering, testing and industrialising digital printers based on the Mouventâ"¢ Cluster Technology, a highly integrated cluster design arranged in a modular, scalable matrix. Mouvent develops the controlling software, the inks and coatings, and provides a full service range.
The company has ambitious sales goals for its first textile printing solution, the very compact TX801, which prints with up to eight colors and completes up to 50 per cent of the print jobs in a single pass, boosting productivity up to 200 sq m/h. The TX801 uses a compact proprietary print engine based on Mouventâ"¢ Cluster technology, delivering the highest print quality at an unrivalled speed, precision and scalability, and with an optical resolution of up to 2,000 dpi. The TX801 processes knitted, woven and non-woven textiles with a maximum fabric width of 1,820 mm, with roll diameters of up to 400 mm.
"For us to reach our ambitious sales goals with textile printing solutions like the TX801, we identified Italy, Turkey, India and China to be the most relevant markets," said Reto Simmen, Chief Business Officer at Mouvent. "Once we had identified those, we established a direct sales and service organisation in Italy and entered into strategic partnerships with the three other markets' top-rated distribution companies for textile printers. They understand perfectly how their respective markets function and how the revolutionary Mouvent™ Cluster technology will help printing businesses to grow faster by offering a higher quality end-product at a lower cost."
Mouvent chose its partners as much for their passion for digital printing as for their sales and support track record. This ensures the customer will end up not just with revolutionary technology, but also with the technical service and support to match.
Italian textile products, including the apparel industry, are known worldwide, and Italy is the third biggest exporter of textiles worldwide, with an overall textile industry that keeps growing. Because of the importance of the Italian market, a direct Mouvent sales and service organisation was established in the country with Francesco Aprile at the helm.
"We are very excited to represent Mouvent in the crucial and innovative Italian textile market," said Francesco Aprile, heading the Italian sales and service operations for Mouvent. "We believe that with this revolutionary technology, we are able to offer a real competitive edge to textile printers who are trying to move from traditional to the more flexible digital printing solutions without having to sacrifice either quality or performance."
In Turkey, Mouvent is partnering with PSC, a company founded in 2001. The company has been involved with digital printing since 1995. In 2003, the company started to sell and support digital textile solutions for the textile industry with a focus on high-quality technical support and color management, based on a long experience in textile printing.
In 2012, the market started converting to digital beyond sample printing and this developed very quickly. PSC started working with Mimaki and Dgen equipment and between 2012 and 2016, more than 500 digital printing machines were installed.
PSC was convinced after meeting with Mouvent's co-founder Piero Pierantozzi and learning about his plans and new approach to digital printing on textile that they should be part of the journey from the very beginning. They see great opportunities and successes ahead as a Mouvent sales and service partner.
Cenk Elkatip is Mouvent's Area Sales Manager and has many years of experience in industrial textile printing with scanning machines as well as single-pass machines. He said: "The print quality of the TX801 is near-perfect, but in addition, customers will love its competitive price per square meter, compared to basic digital printers. It's the combination of quality and affordability that makes the Mouvent offering such a compelling one."
In China, Jet Tech will represent Mouvent textile printing solutions. Jet Tech was created by Paul Yuen, a prominent figure in the Chinese textile market since 1977. In 2016, Paul learned about Mouvent and its innovative technology and realised this would be the future of inkjet printing.
Paul Yuen, President of Jet Tech, said: "The TX801 has a very competitive price/performance ratio compared to basic digital printers, but its print quality is unrivalled. It is a privilege to support Mouvent and distribute this technology in such an important market as China. Building a strong and reliable Mouvent support team serving Chinese customers is a mission to which we commit 110%."
For India, Mouvent identified Fortuna Colours & Prints LLP. Vinod Krishnamurthy, one of the co-founders of the company, started digital printing on textiles in 1998. The company launched Mimaki, Reggiani, Hong Hua, Kornit, Huntsman and almost a dozen brands, ranging from ink over software to machines.
"We were the first to set up a center for textile printing, servicing the industry as nobody wanted to buy a €100,000 machine with €500 inks," Krishnamurthy explains. "We printed for top designers in the country and we partnered with manufacturers before.
But when we enter into a partnership, we want to share the responsibility for the service, support and ownership of the technology as we are not interested in box moving. This is one of the reasons why we jumped at the opportunity to organise sales and support for Mouvent in India."