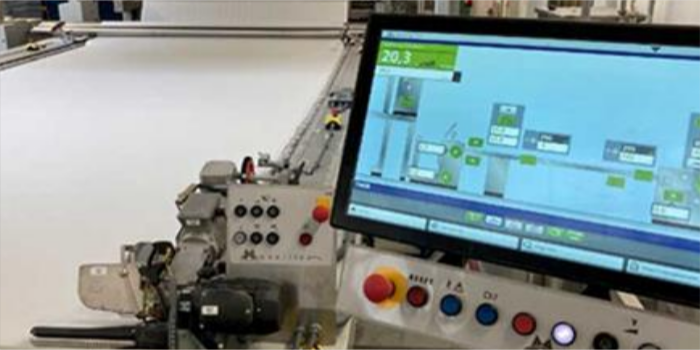 Monforts to assist Wülfing with MORE
MORE, Monforts Original Replacement Equipment, is a programme launched by Monforts to assist its customers through this difficult period.
Germany
Monforts has announced that it will assist
the German firm Wülfing with MORE, Monforts Original Replacement Equipment. Monforts follow four principles to offer the best services to its
customers like accurate, helpful, reliable, and fast. The company efficiently
dispatches components and spare parts because they are needed all over the
world. The machines offered by the company are known for their long service
life and robustness. On the other hand, Wülfing GmbH is one of the oldest home
textiles companies in Germany. It is also a specialist in African damask fabric
weaving.
As per Gerd
Schulte-Mesum, Borken Plant manager, Wülfing, the strength of the company lies
in wide-width weaving and the development of customer-specific ranges. He also
said that the company has a fully-integrated production house in Germany that
is well-equipped with modern machines and the company is flexible due to which
it is still successful.
Wülfing has
employed a Monforts sanforizing line since 2009 but in 2017, the company has to
acquire a second Monforts sanforizing line. As per Schulte-Mesum, the two
machines had to be operated individually using separate controls and they
didn't represent an integrated unit. This caused a deficit in productivity and
in the control technology, he added.
As per Thomas
Päffgen, Sales Manager, Monforts, the new control, and drive technology has
allowed the company to achieve desired results. The company now has two
identical Monforts sanforizing lines which have improved its flexibility. He
also said that the team here is excited to work with the team at Wülfing on
this new project, which demonstrates the possibilities in the modification and
upgrading of Monforts machines that are already operational.
Source – Press Release of "Monforts"
Image Source: Press Release of
"Monforts"

Also Read:
https://indiantextilejournal.com/latest-textile-industry-news/raising-machine-returns-to-monforts-after-a-century
https://indiantextilejournal.com/weave-knit/highly-successful-monforts-webinar-for-india-