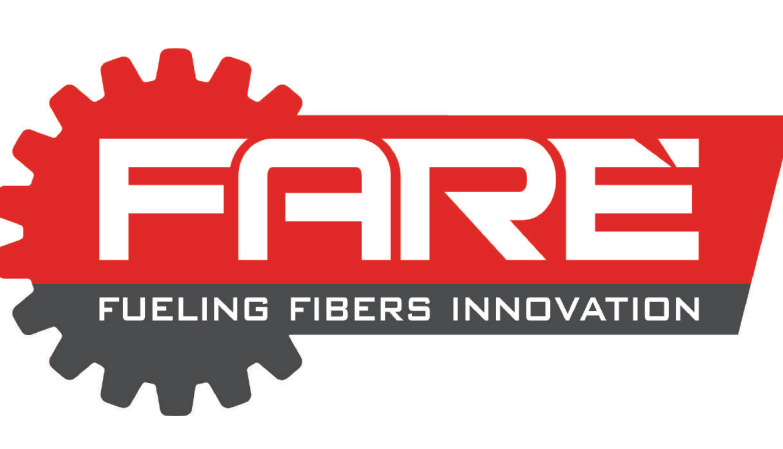 Farè S.p.A. to exhibit its technology in the Indian nonwovens market
Farè manufactures staple lines for the production of a wide range of fibres like solid fibres, hollow fibres, neutral and coloured fibres.
With more 500 industrial lines operating worldwide, since 1970 FARÈ has been designing and manufacturing equipment to produce synthetic fibres based on extrusion of a variety of polymers. Farès' projects deliver to the customer is turn-key solutions for several sectors of application.
FARÈ manufacture complete spunbond, meltblown and composite systems with customised solutions for the production of nonwovens is suitable to cover all market demand from hygienic starting from 8 gsm to technical applications up to 1000 gsm. Configurations for Hi-loft and High-strength nonwovens with a superior MD/CD strength in a wide range of widths and weights, mono or bicomponent layouts available.
Spunbond: From 1 beam (S) up to 3 beams (SSS)
Composite: In combination with meltblown from 3 beams (SMS) up to 6 beams (SSMMMS)
Meltblown (stand alone): from 1 beam (M) to 2 beams (MM)
Farè manufactures also staple lines for the production of a wide range of fibres like solid fibres, hollow fibres, neutral and coloured fibres. Configurations available with mono or bicomponent layout as follows:
One step process: from polymer to fibre in one plant to satisfy most of the market requirements. Low conversion costs and high flexibility make this solution a very attractive answer to most of the market requirements
Two step process: for high-speed production of special fibres. Thanks to the high spinning speed, the Two-step process is the right solution for the production of special fibres (especially cotton fibres) and it is the right choice whenever the staple fibre line is downstream of a polymerisation or polycondensation system (direct spinning).
For all technologies is available the PET dryerless extrusion system which enables to overcome all typical issues related to the PET flakes processing such as viscosity and bulk density irregularities, presence of pollutants, the formation of dust, etc. bringing to the following benefits:
Optimised melt homogenization, efficient melt decontamination and lower polymer degradation, maximum process flexibility with possibility to process up to 100 per cent of PET recycled bottle flakes / R-PET in pellets, lower energy consumption with equipment space reduction
In the perspective of a circular economy and sustainability, the Farè plants have the capability to process bio-based material with guaranteed production capacity
Customer care of FARÈ SpA will follow the client from the process and technological requirements analysis to the plant installation at the customer's premises; also, operational training is supplied in order to ensure an in-depth knowledge regarding the entire process, so that they can be able to obtain top performances.
The customer satisfaction for Farè is the priority!
For more information about Farè S.p.A, we'll wait you in the Stall No A22 Hall No 12 (DN Associates -Astra Tech India).