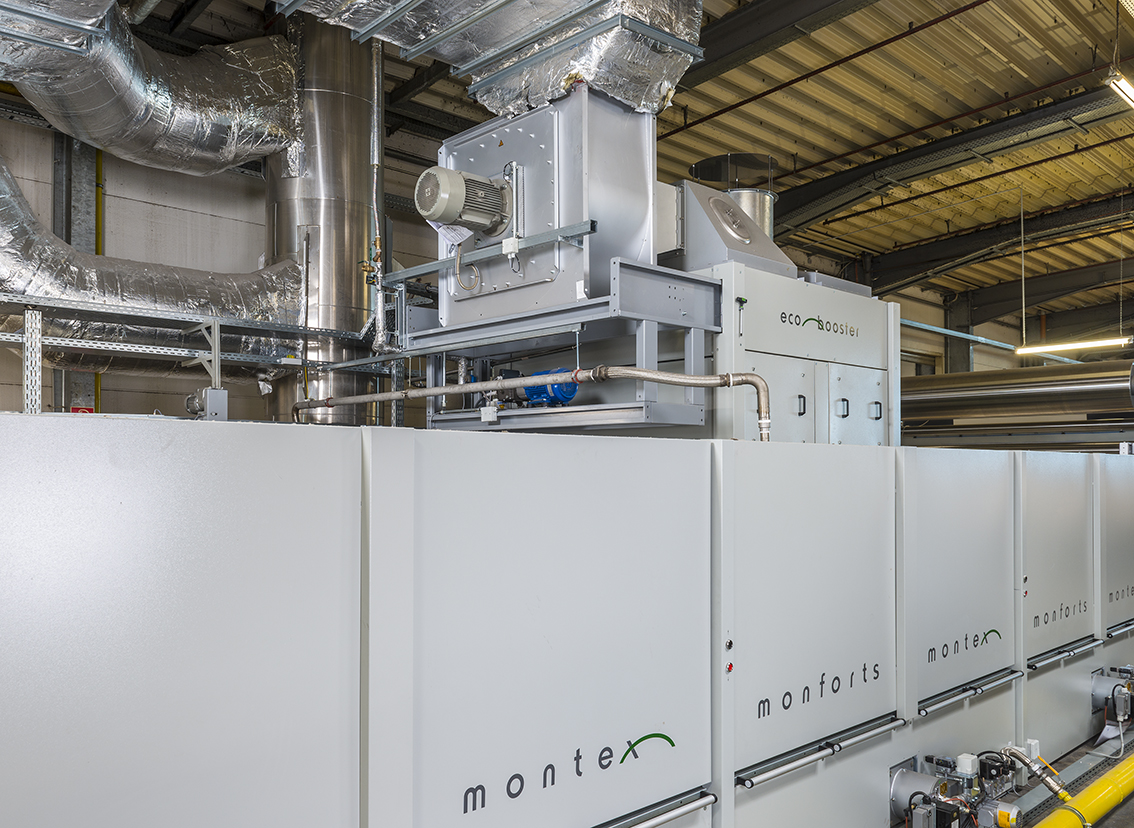 Monforts at ITME 2022, as Indian textile market booms
Monforts and its national representative A T E Group will provide the latest information on an extensive range of finishing technologies.
India recorded its highest-ever textile and apparel exports worth $44.4 billion in the year to the end of March 2022, up 41 per cent on the previous year. In parallel, the country's government has also announced the new $4 million Textile Technology Development Scheme to support textile machinery technology investments and upgrades.
At the exhibition in Noida, Monforts and its national representative A T E Group will provide the latest information on an extensive range of finishing technologies.
Econtrol is a pad-dry process employed in Monforts continuous dyeing. With reactive dyes for 100 per cent cotton or the Econtrol T-CA solution of combined reactive and disperse dyes in particular, the improvement in both dyed fabric quality and dye fixation is considerable, and with significant savings in energy and time due to the combined bleaching and padder fixation.
Monforts machines are known for their robustness and long service life, but the retrofitting of specific modules with new control and drive technology – going far beyond the basic replacement of spare parts – can also have a significant impact on the performance of an existing line. This is especially the case in achieving further energy savings.
The company's universal Energy Tower, for example – a flexible, free-standing air/air heat exchanger for recovering the heat from the exhaust air flow of thermal processes – can result in an up to 30 per cent reduction in the energy consumed by a line, depending on the controlled exhaust air volume and operating temperature. Looking at the CDR/Econtrol dyeing ranges, this solution leads customers to a more sustainable and efficient dye process.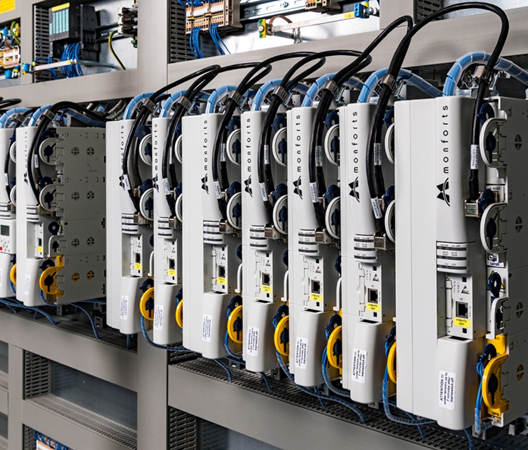 The Monforts Eco Booster, which is completely integrated into the chamber design of the latest Montex stenter, is another retrofitting option. This single state-of-the-art heat recovery system with automatic cleaning can be added to existing ranges of up to eight chambers to achieve significant energy savings.
Monforts also offers the conversion of existing machines to various heating combinations such as gas/steam, gas/oil, electric/steam or gas/gas. In view of the global energy crisis, this offers important alternatives for the energy-intensive textile finishing industry.
"India is a major market for us, and we have long-standing relationships of mutual trust with many of the leading textile manufacturers, who appreciate our ongoing service programmes," says Hans Wroblowski, Sales Director SEA, Monforts. "Among our recent installations in the country, we have provided new lines to companies including Arvind, Auro Textiles, Birla Century, Himatsingka, Nahar, Nitin, Premier Fine Linens and Vardhman.
"As our representative in India, A T E has proved the perfect partner in installing and commissioning Monforts machines, with its service team working side by side with our own engineers to ensure the machines fully meet every customer expectation. India will always be a major market for Monforts, and we will continue to develop our machine programme based on the always-valuable feedback from our Indian customers. We are looking forward to reconnecting with many of them, and to welcome visitors to our stand at ITME in Noida this December."