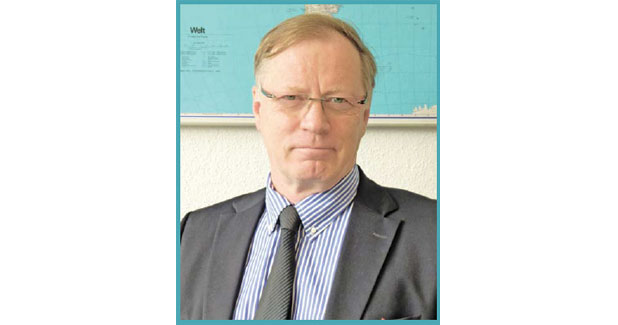 Mission-linked cotton research is the future!
Translational research focusing on all aspects from cotton seed to shirts on the rack will the next phase of cotton research.
Translational research focusing on all aspects from cotton seed to shirts on the rack will the next phase of cotton research. Mission-linked research encompassing basic and applied research to promote the advantages of cotton, bring new opportunities for cotton beyond the fibre to fashion supply will be next phase for research in the cotton sector.
Bringing expertise from different scientific fields such as genomics, molecular biology, chemical engineering and textile science to work on strategic projects to boost the consumption of cotton is the way forward. This effort was visible recently at a reception hosted for Professor Luis Rafael Herrera-Estrella, a foreign member of the United States' National Academy of Sciences (NAS), who is joining Texas Tech University (TTU) as a distinguished professor, becoming its first NAS member. TTU already has five National Academy of Engineering members as its distinguished faculty.
Professor Herrera-Estrella will focus on genomics and other advanced scientific techniques to improve cotton such as stress tolerance against environmental factors at the new Center for Functional Genomics of Abiotic Stress at TTU. This initiative has been possible due to a $5 million grant from the Governor's University Research Initiative in Texas. TTU provided matching funds with the support of industry to establish this center in Lubbock.
Cotton research needs to interdisciplinary involving aspects of basic research such as those of Professor Herrera-Estrella that gets translated in the field to benefit the farmers and the entire supply chain.
How to go about such translational research that benefits the stakeholders?
Involving academia, industry, local, state and federal agencies towards focusing on projects that are strategic may be the way forward. There is no other place for cotton research like Lubbock, which is the epicenter of cotton activities in the High Plains of Texas. Paying attention to strategic strengths of the region is evident in the recent effort at TTU, which was echoed in a statement by Lawrence Schovanec, President of TTU.
Addressing the issues faced by stakeholders whether cotton producer, consumers and importing nations will pay good return on the investment. Cotton producers rely heavily on the research activities conducted by universities," says Shawn Wade, Director of Policy Analysis and Research at Lubbock-based Plains Cotton Growers, Inc. "Cotton producers face a tremendous number of challenges, all of which ultimately impact yield and quality of the cotton they produce. Research that can focus on specific issues that can range from managing or adapting to increased environmental stresses to developing new markets for low micronaire cotton are key to their continued success."
Eric Hequet, Chairperson of the department of Plant and Soil Sciences at TTU and an internationally renowned researcher on cotton fibre quality provides valuable insights on the importance of fibre quality. "Technological advances in textile production throughout the world and stiff competition with a wide array of man-made fibres have led to an ever-moving fibre quality profile target. Evolution of the textile industry forces us to continuously improve yield, quality, and stress tolerance of (Texas) cotton. Another aspect of this evolution is the increasing demand for bio-based products, which will create new opportunities for cotton. Interdisciplinary research and development activities focusing from gene to jeans will benefit the cotton sector and economies that depend on cotton," states Hequet.