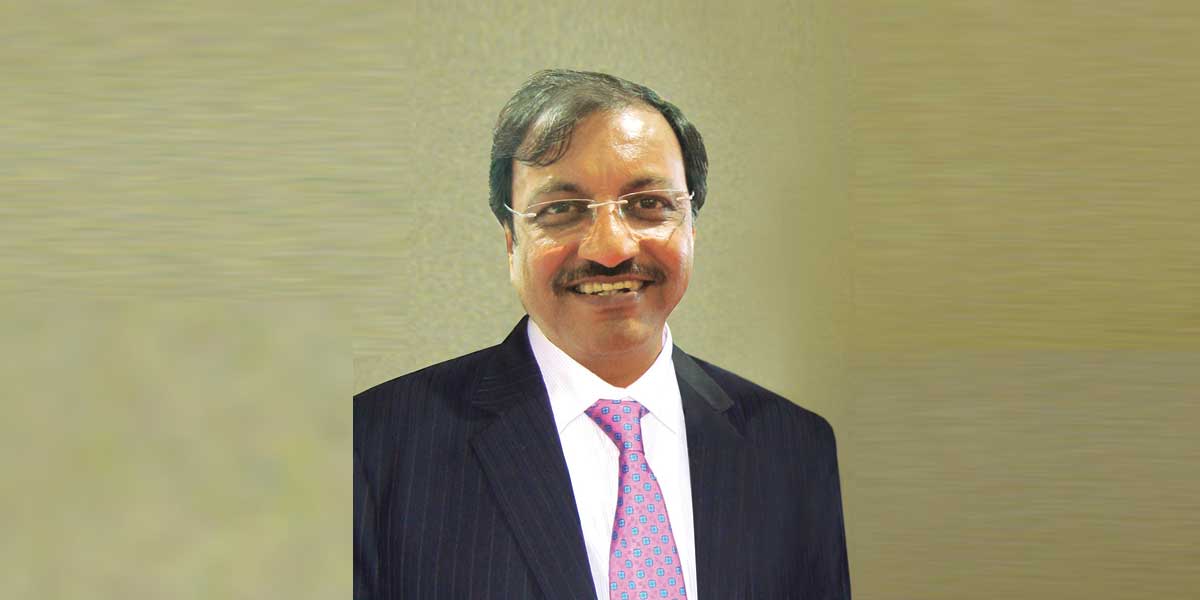 Menzel is playing a big role in upgradation of process houses
In this inetrview, Harish Mehta, MD & Co-promoter, Menzel Engineering India, shares how the company is helping in upgradation of processing houses
The Mumbai-based Menzel Engineering India Pvt Ltd (MEI) is among the go-to-solution providers for textile fabric process houses. In this inetrview, Harish Mehta, Managing Director & Co-promoter, Menzel Engineering India, shares more details about the company.
What makes Menzel Engineering a leading player in the textile engineering field?
Menzel is different on multiple counts from their peers in the industry. Firstly, Menzel is a German joint venture that is totally focussed on the problem solving, which helps in customising the machinery to suit the need and demand of customer. Besides, the team behind Menzel has great goodwill, technical knowhow and an unbeatable combined experience of over 250 years, which is one of its core strengths. Lastly, with Menzel, what you see is what you get, what is written is delivered and what is promised is fulfilled.
Could you share with us information about some of your recently launched products?
Continuous innovation and upgradation is the key to survival in our industry. Menzel is launching multiple products at India ITME 2022, such as OptiPulse washer, double lacing washer, super pulsation jigger, H-control continuous dyeing range, compact flow digital prints washing range and Megalax retainer compartment. We are now presenting these to the world at India ITME and are confident of making the difference with these recently developed machineries, which will help our customers/prospective buyers by opting for modern technology at affordable prices.
How is your company helping textile fabric process houses to solve their problems?
Menzel's core is built on affordable and technological solutions. With aggressive pricing and minimal running repairs, our customers get a better ROI, which helps them opt for us repeatedly. Speaking of the current scenario, especially in post-Covid times, most process houses are expanding by deploying technology and continuous process machinery. With our new launches, established presence, extensive service support base, immaculate service standards and quality standards (that we provide with our made in India machines, with German technology), we are turning out to be a problem-solver for most.
What are the emerging trends in textile processing?
Continuous machineries are now the requirement. We are seeing, process houses changing their needs and welcoming the new technology which they were averse to all these years considering high cost of investment and being unsure of the final product results. In Menzel, these process houses have found a partner, who is equally involved and is ready to customise the machines to suit their core needs and help them achieve their desired results.
The emerging trends, therefore, are process houses moving towards technology advancement, cost efficient yet sustainable machineries. The digitalisation and advancement are inevitable and Menzel is going to play a very big role helping these process houses upgrade and achieve their true potential with its indigenous solutions.
The government has taken multiple policy steps for the textile industry like PLI Scheme, PM Mitra parks, etc. Will this lead to a rise in business for your company?
These will surely help industry opt for composite structures from spinning to garmenting. These steps and schemes will also suit those who play their part at various levels in the entire value chain. We are happy the government is recognising and developing the plans and implementing them at better speeds than earlier.
How is your company helping the textile industry to become eco-friendly?
Traditionally, the textile machinery manufacturers have also been considered water, chemical, etc guzzlers. However, times are changing and with that, Menzel's water, energy and chemical saving machineries are helping the industry achieve better ratings than before.
Any message on the eve of India ITME 2022…
Let's work together to achieve the goal of becoming a $ 5 trillion economy in the shortest possible time, which is the very basis of Make in India.