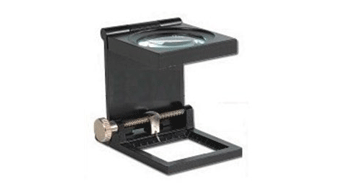 Material testing solutions for apparel industry
India has a huge textile industry for both domestic and export markets. It is the second largest employment earner and is growing at 11 per cent annually. It enjoys an efficient multi-fibre raw material base, skilled labour, manufacturing excellence
India has a huge textile industry for both domestic and export markets. It is the second largest employment earner and is growing at 11 per cent annually. It enjoys an efficient multi-fibre raw material base, skilled labour, manufacturing excellence, large capacity, good product mix and diversity of product range. It earns 27 per cent of foreign exchange for the country and accounts for 14 per cent of industrial production. But the industry suffers from threat of increased global competition. Hence, it is imperative to increase value of the product through enhancement of quality. Realising the importance of this, Amith Garment Services started their first office in India at Bengaluru with the intention of providing material testing solutions to textile industry. Amith Garment Services offer quality testing instruments to test fabric and garment including garment accessories and work-in-process at all stages of manufacturing. It has grown substantially from year to year and even exported the instruments to various countries. It has received good response from customers from manufacturing, trading, buying houses, educational institutions, etc. Some of innovative products introduced by company in the recent past are:
Peel bond strength tester: Hand held model to check bonding strength of interlining with fabric. Very useful tool to determine efficiency and settings of fusing machine. Portable and can be carried from place to place.
Swatch cutting machine: Very efficient, easy to operate, and simple machine to prepare beautifully cut zig-zag swatches. The scale provided on the machine allows to cut multiple layers of same dimensions on simple stroke. One can cut swatch of any sizes – square or rectangle.
Pick glass with light & pointer (PG 001): Very Fine Pick Glass with Pointer, Metal Body, Size : 1ö X 1ö, Magnification : 6X.
The company offers a wide range of products including garment testing equipment, fabric testing equipment, textile lab consumables, general lab instruments, calibration/repair of testing instruments, pantone products, fabric inspection machine, yarn testing equipment, fibre testing equipment, CAD design system for textile design creation, garment accessories testing and swatch cutting machines.
Jagadeesh, CEO, Amith Garments, informed Indian Textile Journal that there is very good demand in textile and garment industry and the demand is constantly growing. They would like to introduce more and more products in near future in the similar business for quality testing instruments.
For further information:
Amith Garments, No. 231, 2nd ´C´ Cross, 7th main,
Nagendra Block, BSK 1st Stage, Bengaluru – 560050
Tel : 080 – 26727908 / 26720341, Email : testing.textile@gmail.com,
textiletesting@amithgarmentservices.com