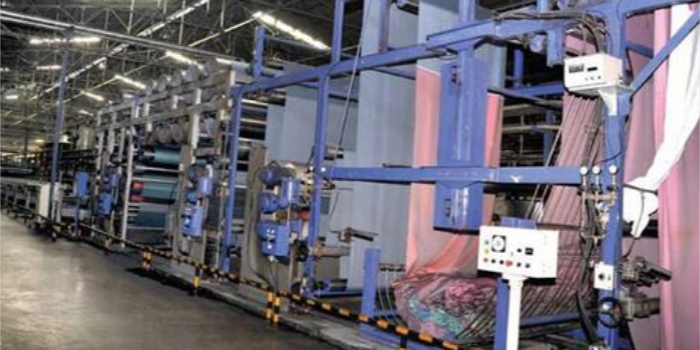 Manufacturing: Then, now& future
Being a large manufacturer and exporter, the Indian textile industry has consistently been looked forward to – in terms of product, manufacturing processes and channels of sale.
Being a large manufacturer and exporter, the Indian textile industry has consistently been looked forward to – in terms of product, manufacturing processes and channels of sale. The textile industry has an overwhelming presence in India, making it the hub of textile manufacturing and exports, alike.
Textiles are an integral component in the modern society. The textile industry is one of India's largest, richest and oldest industries that is self-reliant and independent.
The advent of the textile industry first saw human hands as the main tool, supplemented by ancillary tools which have been discovered over years through excavations, yielding artefacts made of stone, bone etc. It was during the colonial rule that the hand technology was dismantled and the textile industry was introduced to a mechanised way of working. This was the period of industrial revolution. Mechanisation affected the strength of skilled hand technology as it could no longer compete with speed, uniformity of quality and lower prices. The industrial revolution commercially marginalised weaving and dyeing technologies using natural fibre such as cotton, through which India established a prominent place in the world trade.
Processes and machinery have grown in leaps and bounds since then. The textile industry today encompasses numerous processes that add value to the fibre, for instance the yarn making process through garment stitching, fabric embossing, and composite production. Since textile fibre is the basic building unit for any textile product, the textile manufacturing can be identified as conventional textile manufacturing or technical textiles.
Given this rate of churn, the production capacity got a boost, as did employment. With the demand from the global economy, the textile industry world-over became a force to reckon with.
From a global perspective, the textile industry accounted for 61 billion in 2020 and $654.57 billion in 2021 at a compound annual growth rate (CAGR) of 10.1 per cent. The growth is mainly because of textile companies rearranging operations and recovering from the COVID-19 impact, which earlier led to restrictive containment measures which included social distancing, remote working, and closure of commercial activities which resulted in operational challenges. The global textile market is expected to reach $821.87 billion in 2025 at a CAGR of 6 per cent.
In 2020, Asia Pacific accounted for 51 per cent of the global textile market, while Western Europe turned out to be the second largest, accounting for 17 per cent.
2020 saw a major challenge with the outbreak of the COVID-19 pandemic, affecting every industry alike. Being a large manufacturer and exporter, the Indian textile industry has constantly and consistently been looked forward to – in terms of product, manufacturing processes and channels of sale.The textile industry has an overwhelming presence in India, making it the hub of textile manufacturing and exports, alike.
The Indian textile industry has a large domestic market as well as several opportunities in the international market. Having abundant raw material helps to control costs and reduce lead-time across operations.Additionally, availability of cost-efficient and skilled manpower provides competitive advantage to the industry.
With the changing times, there is a significant need to evolve all processing stages in manufacturing right from fibre production to finished fabric. Everything across the assembly chain has been experiencing enhancement in process control and evaluation. This includes textile fibre production and processing from blow room, carding, drawing, and combing; and fabric production includes knitted, woven, non-woven, and subsequent colouration, finishing and even apparel manufacturing.
Now increased technology has enabled shop floor to function more efficiently as well as more streamlined communication between team and inter department collaboration. So, it's not solely a machine efficiency boost, but a human one as well.
To break it down, all textiles are made of fibres arranged in different ways in order to create the desired strength, durability, appearance and texture. The four main categories of fibres include – plant fibres (Cotton, etc.), man-made fibres (Viscose), animal fibres (Wool and Silk) and synthetic fibres (Polyester, etc.).
For smooth operations from fibre to fabric, a few steps involved in the production of textile include-
• Yarn production – Once the fibre is harvested or produced, fibres need to be spun into a yarn. In order to increase the strength and cohesion of the fibre, and reduce friction during the spinning process, spinning oils may be added to this step.
• Fabric Production – Fabrics can be created in different ways, either by weaving, knitting, or through production of non-woven fabrics. It is significant to strengthen the yarn and reduce friction to prevent it from breaking during processes.
• Pre-treatment – This process is carried out with fibres, yarns, or fabrics, which will enable the subsequent processing of the material, which needs to be prepared to accept dyes and functional chemicals. This is a multi-step process, depending on the type, or blend of the fibre, it is decided as to which step the fabric needs to go through and how it is to be treated.
• Dyeing and/or printing – Dyeing can take place in several steps when processing the textile. Printing of a fabricis done via pigment prints, where the pigments stick to the surface using a polymeric resin or a binder.
• Finishing treatments – This step encompasses adding special technical properties or an aesthetic appeal to the finished fabric. For instance, flame resistance, water resistance, anti-viral or anti-bacterial treatment, etc.
• Quality control – One of the most important steps to ensure that the fabric quality is up-to-the-mark is a QC check.
• Manufacturing, Transport, Sales and Retail – Once the desired fabric is obtained, they can be made into finished products like, shirts, jeans, trousers, etc., and later transported and sold to the customers through various retail platforms.
While speaking of manufacturing processes, there have been numerous developments right from 3D printing, NFC (Near Field Communication) clothing, VR models, colour changing fabrics, and self-healing fabrics.
With the introduction of the policy of 'Make in India', the Indian government envisioned to encourage the manufacturers to produce within the country and grow and develop into a manufacturing hub. While this policy inspired to meet demands within the country, it also threw light on maximising on the export front and creation of employment. This policy has definitely helped businesses grow.
With the beginning of 2021, it is expected that the textile market would revive and bounce back stronger than before. Export markets are gradually opening up for business post-pandemic.
Manufacturing processes have evolved over the years and with the technological advancements too, newer techniques have been increasingly emphasised upon.
Additionally, AI and automation of tasks have led to low errors, practically increasing productivity and uniformity in the manufacturing process. AI shall help detect visual defects, such as wrinkles, etc.; it will additionally help analyse designs and prototypes.
All in all, India and its textile industry is really poised for growth – given the rich manpower, advanced technology, production capacity and determination to be present on a global scale.
About the author:
The Promoter and Managing Director of Donear Industries Limited, Rajendra Agarwal, is a gold medalist in Textile Technology, and has over four decades of techno-commercial experience in the textile industry.With this knowledge, he has defined new standards in the field of fabric manufacturing.