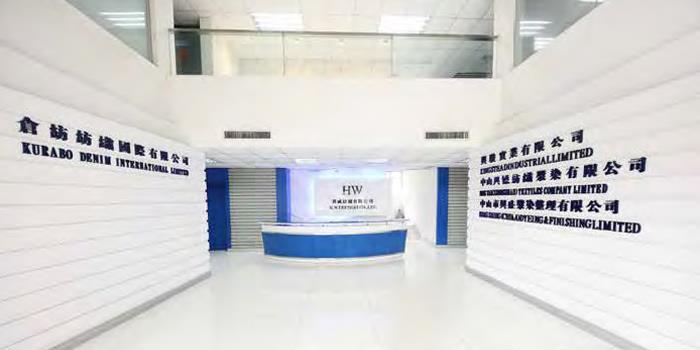 Making day-to-day warp knitting easier
Innovations in spare parts and tools for KARL MAYER machines.
Innovations in spare parts and tools for KARL MAYER machines.
KARL MAYER continuously develops not only its machines, but also well thought-out solutions to make operating them simpler and more efficient. In addition, the manufacturer continues to expand its WEBSHOP SPARE PARTS step by step.
One of the latest tools is the Needle Slot Protector, which is a small but highly effective component. It unfolds when the working width deviates from the machine width. As a cap-like element with flat u-profile, the Needle Slot Protector is placed on the needle- free section of the needle bar and fixed with the needle bar cover, which protects the covered section from damage and contamination. The practical cover also contributes to the dimensional stability of the bar. The Needle Slot Protector is one inch wide, is made from lightweight plastic, and is easy to grip thanks to its rough surface. It is currently only available for some HKS models; versions for other series will follow. It is easy to order directly from KARL MAYER's WEBSHOP SPARE PARTS or by using the k.maintenance app and scan-to-order function.
Another innovation ensures shorter resetting times with minimum material waste when loading the ground guide bars of warp knitting machines. For fast changeover, two-inch variants are used instead of one-inch guide units, which can be separated into two halves using one-inch segmentation. If a guide needle is defective, it is not necessary to replace the entire unit, as is the case with standard two-inch versions. It is sufficient to simply separate the one-inch part from the damaged area and replace it separately. The practical two-inch plastic guide unit with sophisticated one-inch segmentation was launched at the ITMA 2019 in Barcelona. Since then, customer interest has been growing worldwide. Numerous machines have already been equipped with the new two-inch guide units, and series machines with the units included will be delivered in the near future. There are also plans to expand the fineness variants. The segmented two-inch guide units are available for certain types of guide needles in gauges E 18 to a maximum of E 36.
KARL MAYER has made its WEBSHOP SPARE PARTS at its headquarters even more attractive, and has therefore expanded its range of spare parts for warp knitting machines – over 6,000 parts can now be ordered directly via the digital ordering portal. The extended selection also includes selected articles for the RACOP and COPCENTRA series machines. The latest webshop upgrade also introduced additional product categories to simplify product searches within the catalogue. For example, under the "Knitting elements" heading, the tools, knitting elements and threading-in comb/yarn separating comb categories have been added, and the "mechanical parts" heading has been extended to include the following categories: bearing, spring, joint rod socket, Knockover plate and screws/nuts/washers.

PRODYE installation begins in China

The KARL MAYER success story has now reached China, thanks to the PRODYE indigo dyeing machine. The efficient warp preparation equipment for denim production is already a worldwide commercial success, and spring 2020 will see the commissioning of the first machine in China.
The premiere model has been ordered by H.W. Textiles Co, a wholly-owned subsidiary of Hingtex Holdings. A fully integrated manufacturer based in Hong Kong, Hingtex is one of the world's most important producers of denim. Key to the company's success is its continual provision of a product portfolio bursting with quality, variety and uniqueness, particularly since it entered into partnership with Kurabo Industries. Hingtex's strategic alliance with the Japanese textiles company was originally established in 2013 as a joint venture. "To differentiate yourself from your competitors, you need to be innovative and proactive, especially in today's highly competitive and fast changing market," says Director Stephen Tung.
To ensure that his company can get new developments moving quickly and offer a diverse range of products, the prudent owner has opted for the PRODYE-S from KARL MAYER to expand its warp preparation capacity. The slasher dyeing machine has been configured especially for this application. "PRODYE-S is fitted with a large number of set screws for customising the dyeing process. It allows us to make decisive expansions to our product range and produce items that cannot be copied", explains Director Stephen Tung. The versatile indigo dyeing machine is suitable for many different kinds of yarn, such as TENCEL™, modal, and core-spun.
PRODYE boasts many additional features that set it apart from the competition. These include a darker indigo shade of up to 5 per cent, lower water consumption and waste yarn, plus double productivity for the production of lightweight denim. KARL MAYER uses its expertise to help its clients unlock this
huge potential.