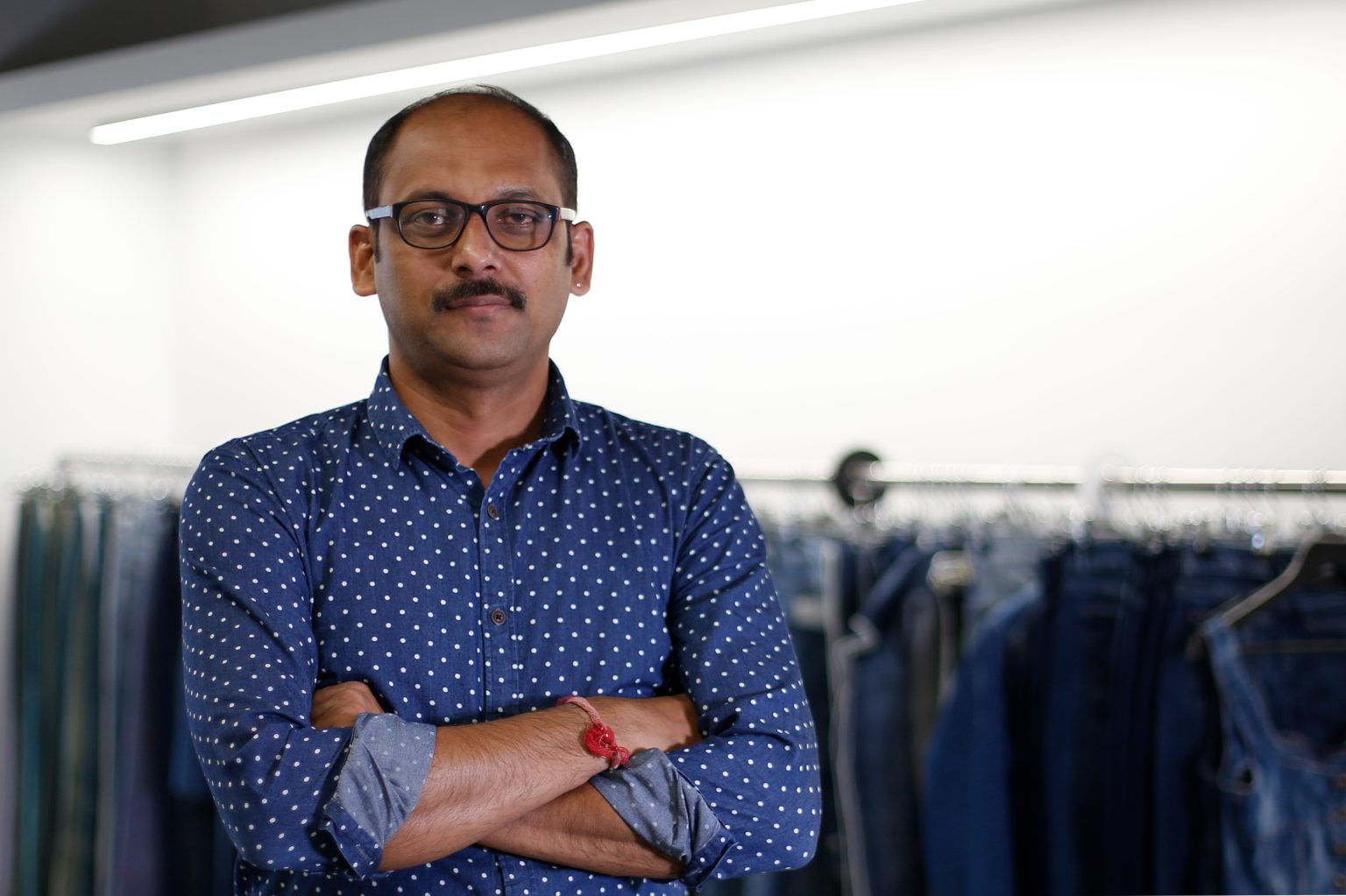 Laundry5.Zero is a key element to achieve sustainability goals
Jeanologia was established in 1994 with the mission of transforming the textile industry, developing technologies and eco-efficient production models. The company is built upon ethical and moral principles, focused on high-performance while being environmentally friendly. Manuj Kanchan, Division Director -CEA, Jeanologia, discusses how the denim business is making sustainability a priority and what his company is doing to address this.
What are the emerging trends in denim industry?
There is a trend towards digitalisation with the creation of virtual collections, towards greater sustainability and efficiency in design so that the essence of what has been designed with what has been produced is not lost, towards new design tools that enable customisation and co-creation of designs between brands and consumers.
And this is where our eDesigner software has positioned itself as the most technological, efficient, and sustainable alternative to traditional jeans design, marking the future in garment finish design.
This state-of-the-art software, designed exclusively for the creation of jeans, makes it possible to produce a garment virtually and with infinite creative possibilities in minutes, reducing 80% of the samples and guaranteeing perfect reproducibility in production.
The aim is to simplify the design process, digitise collections and streamline pre-production and commercialisation, connecting designers with wash developers and brands with manufacturers to create a fluid and agile channel for validating designs and speeding up production.
What are the key challenges before the denim industry at present?
The main challenge is related to sustainability, cost reduction and the adoption of new production processes that provide the industry with greater efficiency, sustainability and competitiveness through technology.
The industry is undergoing a digital transformation and moving towards sustainability, but there is still a long way to go. At Jeanologia, we are working to achieve what we call "MissionZero": to eliminate water use and waste completely from global jeans production. And this necessarily involves reducing costs to ensure a more competitive and productive industry, capable of adapting to new market challenges such as the depletion of natural resources, increased labor, supply chain tensions, etc.
Why is sustainability important for the Indian textile & apparels industry? How is your company adopting sustainability?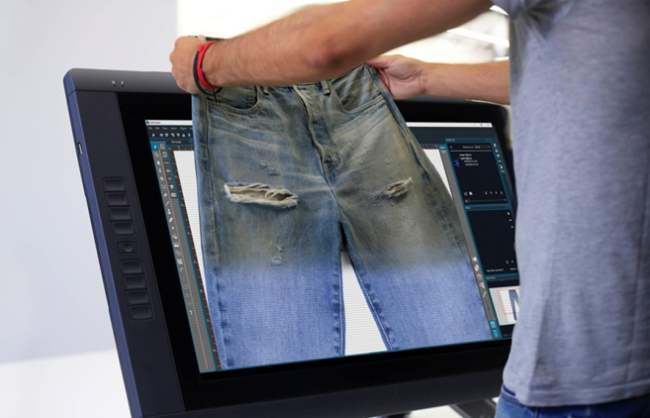 The textile industry is responsible for 20 per cent of global pollution and 10 per cent of CO2 emissions. It is also worth remembering that 15 per cent of textile production is never used and ends up in landfill or incinerated. In addition, the traditional operating model of the textile industry is inefficient and unproductive.
Jeanologia has been present in India since 2004 promoting a change in the denim industry, with direct investment in the country. Today, more than 80% of the market for sustainable garment finishing technologies in India bears Jeanologia's stamp. We are committed to making the Indian textile industry one of the most advanced and cleanest on the planet.
We work with exporters, national producers and brands to drive a more efficient, competitive and zero-waste Indian textile industry through disruptive technologies and new operating models focused on sustainability, digitisation and automation that reduce time, costs and simplify processes.
What do brands expect in terms of sustainability from the manufacturers, and how are you addressing it?
Brands expect manufacturers to be more respectful of the environment, of people's health, more efficient, without increasing costs.
To become the industry more sustainable and guide it towards more sustainable processes, it is necessary to measure its environmental impact. That is why we created the Environmental Impact Measuring (EIM) software that has become a standard in the textile industry by easily measuring the consumption of water, chemicals and energy, as well as the health of workers, in the production processes of the finishing industry.
Jeanologia's mission is to create an ethical, sustainable and eco-efficient textile industry through disruptive, laser and eco technologies and our know-how.
To this end, we have developed different technologies such as laser, G2 ozone, e-flow systems, Smart Boxes, Colorbox and H2Zero, which have revolutionised the textile industry by offering infinite possibilities of design and finishing on garments and the best cost per garment.
Today we are leading the transformation of the textile industry with disruptive technologies, capable of increasing productivity and reducing water and energy consumption, while eliminating waste and harmful emissions, guaranteeing zero pollution.
By integrating all of Jeanologia's technologies, we enable a new production model that provides five fundamental benefits to the textile industry: it is eco-efficient, cost-neutral, scalable, agile and digital; connecting design, production and consumer. In addition, on-demand production is also possible, allowing industry to produce only what it sells instead of selling what it produces.
Any new products in the line-up? If yes, please elaborate.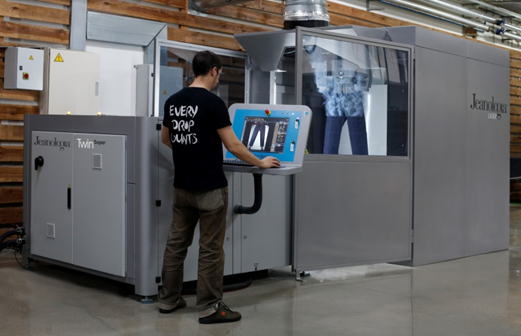 Jeanologia is committed to innovation and the constant development of products that contribute to making the textile industry more sustainable and efficient. One of our latest launches has been Handman, a new technology that takes the industry to the next level using automation. The technology is equipped by two lasers and a robot cabinet. A human and a robot work together to produce with scalability, agility, sustainability, and efficiency.
We have also recently launched Colorbox, a revolutionary technology for garment dying transforming the traditional way that garments are dyed in an efficient and faster process that respects the environment.
Traditional garment dying is one of the most polluting practices in the textile industry and with high production costs. Instead, Colorbox guarantees high color reproducibility, minimum environmental impact and maximum profitability through an automised and simplified process. It allows 60 per cent savings in water and chemicals, as well as 45 per cent in energy.
Likewise, with our technologies we promote new operating models that bring greater efficiency, sustainability and productivity to the textile industry by providing the best cost per garment. In this sense, Laundry5.Zero is a key element to achieve these goals, since it guarantees 85 per cent savings in water usage, as well as zero discharges and zero contamination, thanks to the perfect integration of our technologies. This garment finishing plant will enable a new digital, automated and environmentally-friendly production model that reduces time, costs and simplifies processes. And all without compromising the authenticity of the product while staying adapted to the new needs of the market.
In this new production model, our Engineering Centre also stands out for being "the brain of the new digital production". This high-tech centre is constituted as a fully digitised laboratory that accompanies the textile industry in its digital transformation and in its conversion process towards sustainability. It is capable of simplifying and streamlining workflow, developing digital samples and physical garments, and guaranteeing that the same results produced at the laboratory can level up to mass production for perfect reproducibility, i.e. "from lab to bulk".
What is the future outlook for the denim industry?
We are facing a very strong consolidation of manufacturers and brands that will continue in the coming years. Currently, the denim industry is immersed in an important process of sustainable transformation that is moving towards digitalisation and needs a change in the way garments are produced to stop being one of the most polluting industries on the planet.
In Jeanologia, we have the necessary technology that allows us to carry it out, connecting fabric, design and finishing in an innovative production process that marks the beginning of a new era in the textile industry.
The future of industry necessarily involves becoming more sustainable and efficient in production, aligning the interests of the planet with the interests of industry through technology. This means eliminating waste, reducing or eliminating water and CO2 emissions, and of course, reducing costs and shortening time to market. In this sense, automation and digitalisation are key to being more competitive, more productive, and more environmentally friendly.
The future of the industry also lies in on-demand production to produce what we sell, rather than selling what we produce as it is extremely inefficient from an economic and environmental point of view. Market intelligence and strategic partnerships between brands, suppliers and technology providers also shape the future of the denim industry.