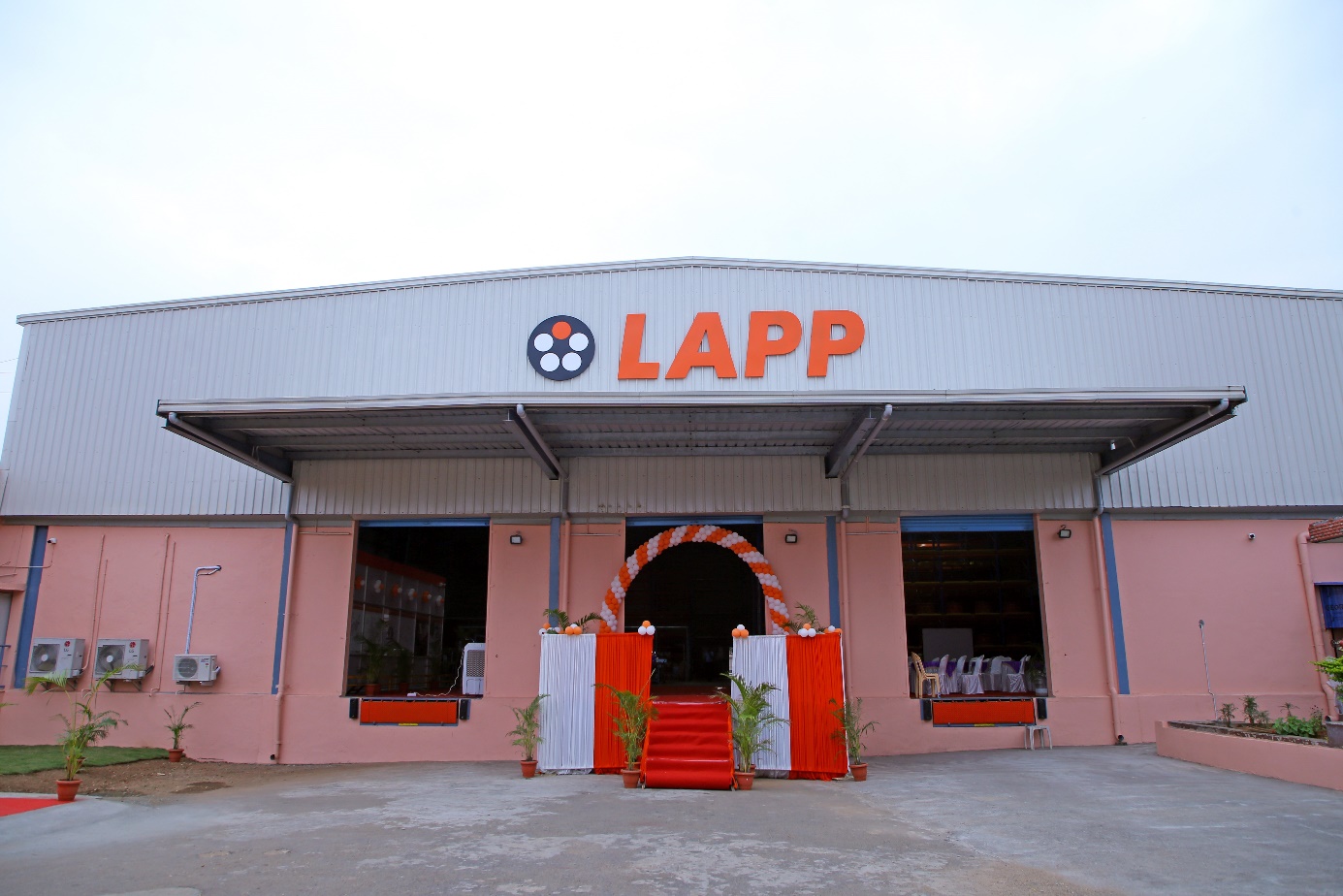 LAPP India inaugurates new ÖLFLEX CONNECT plant in Coimbatore
This newly opened plant is 16,000 sq ft in area.
As part of the expansion of their end-to-end solutions network, LAPP India, a leader in cable and connection technology has launched their fifth ÖLFLEX CONNECT plant in Coimbatore, Tamil Nadu to provide customised solutions to customers. The facility was inaugurated by Gary Bateman, Managing Director, LAPP India along with M Sankar, President, TMD- LMW; Varun Karthikeyan, R- Roots Group of Companies; G D Rajkumar, Director, GEDEE Weiler and R Krishnan, Vice President, AQUASUB Engineering and AQUAPUMP Industries.
The facility is spread across a wide area of 16,000 sq ft. It is equipped with the latest machinery, trained manpower and specialises in producing end-to-end standard and complex harness solutions. The plant is situated in the larger LAPP facility housing a warehouse offering 24×7 stock availability. The facility will cater to the cable and connectivity requirements of multiple segments, with a special focus on the textile industry which is dominant in Coimbatore. The focus of the plant is to be the trusted and preferred one stop solution provider for the growing customer base in Tamil Nadu.
This state-of-the-art ÖLFLEX CONNECT plant is equipped with the facilities to manufacture all types of harness with/without over moulding requirement, single core wires, multicore cables, flat/bonded/ribbon cables from 50 MM to 50+ metres as well as customised harness as per the design requirements of the customer. It includes machines for various operations involved in cable assembly and testing such as cable cutting, stripping, crimping, marking, push pull testing and continuity testing. The infrastructure capabilities available here include tensile tester, electrical crimping machine, pneumatic crimping fix, pneumatic stripper, inkjet printer, HST cutting machine, battery operated crimping machine, cable cutting machine, cutting and winding machine, pneumatic cutting fix and lead-free soldering.
Speaking on the occasion, Gary Bateman, Managing Director, LAPP India said, "We are excited to announce the opening of our fifth ÖLFLEX CONNECT plant in India. As we continue to grow our local presence, harnessing business will remain a priority and growth driver for us. We will focus our efforts towards being the trusted and preferred end to end cable and connectivity solution provider for more customers in the coming years."
With the intent of serving customers 24×7 and offering high quality end-to-end cable and connectivity solutions at closer proximity, LAPP India plans to open similar plants across various cities in India in the coming years.