Lafer to display new machine technologies at ITMA 2023
The company will be present at hall 14 booth B 206.
At ITMA Milano, Lafer will introduce the following new machine technologies at hall 14 booth B 206.
Compacting machines
The Booster Plus is the latest development in compacting. This machine with its hybrid mechanical + felt compacting can give an unbeatable shrinkage that is very close to Zero and at the same time keeping a very soft handle on the fabric.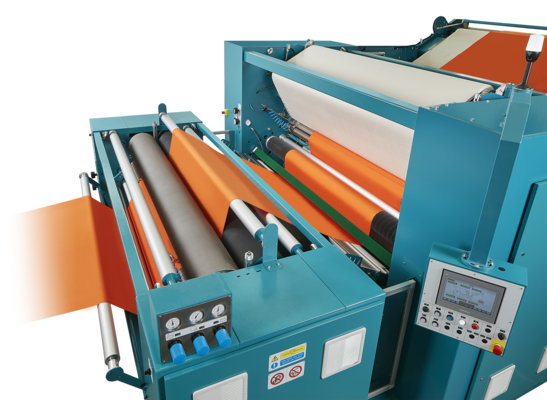 The KSY compacting machine is the latest development in felt compacting, with 3 felts with a special design, giving an increased productivity and better shrinkage than the standard felt compacting machines.
Raising Machines
In ITMA Lafer will be celebrating the 40th anniversary of the first double drum raising machine in the world, developed by Lafer and presented in ITMA 1983.     The GRI228-HS, is the latest model of the High Speed double drum raising machines with more advanced electronics and tension controls allowing a higher productivity and improved raising effect.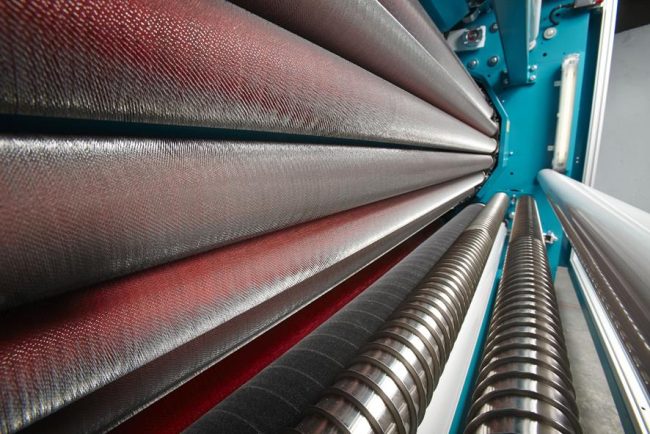 Sueding machines
The new HydroSoft wet sueding technology has been developed for both woven and knitted fabrics. This machine gives a new unique sueding effect that cannot be achieved with raditional dry sueding machines.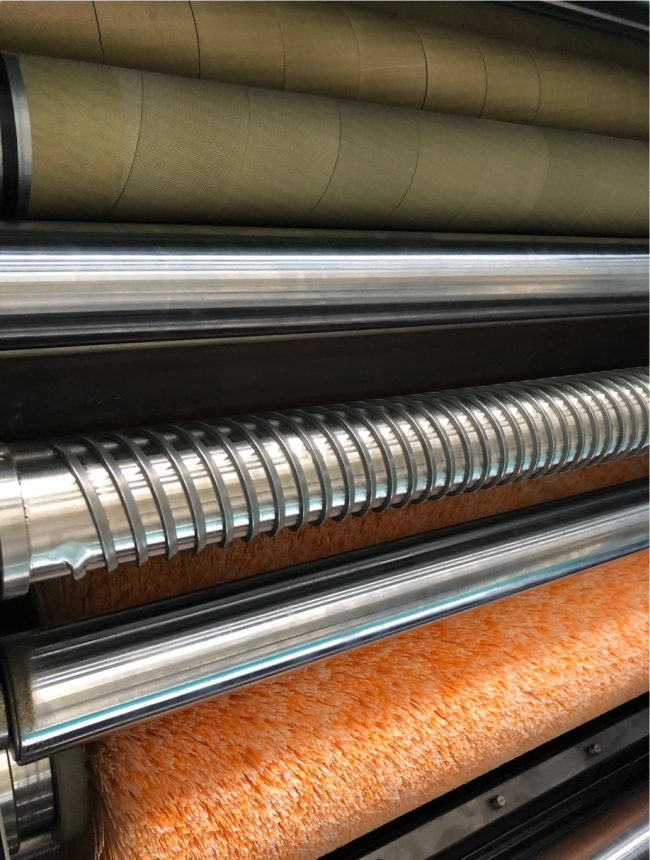 Wet Processing Machines
Dissolva – Waterless Scouring
The Dissolva waterless scouring technology will give the most effective scouring of all elastic fabrics. With a very low running cost and recovering more than 99 per cent of the chemical, this technology is by far the most environmental friendly scouring process available on the market.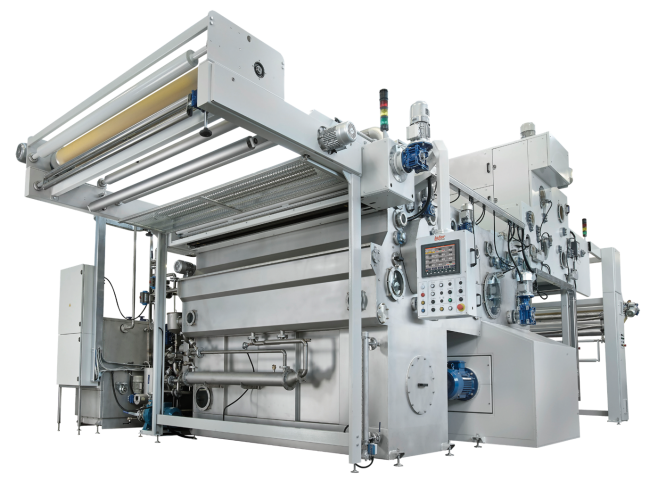 Aquasoft – Open Width Enzyme Treatment
The AquaSoft enzyme treatment range is the only enzyme treatment range on the market where the fabric remains completely in open width form during the whole enzyme process.
The result is a much more uniform enzyme process, with no abrasion marks and a softer handle of the fabric. The AquaSoft also has a special system for reducing the water consumption.