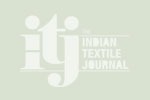 Jeanologia team wins award for sustainable design
Jeanologia, the Spanish company, a world leader in the development of sustainable technologies for garment finishing, has been honoured with the award for best sustainable design team in the world during the celebration of the WGSN Global
Jeanologia, the Spanish company, a world leader in the development of sustainable technologies for garment finishing, has been honoured with the award for best sustainable design team in the world during the celebration of the WGSN Global Fashion Awards. The award granted by WGSN acknowledges the work developed of Jeanologia in technology and sustainable designs for the fashion industry.
Jeanologia was shortlisted as Finalist in its category with international firms such as H&M Conscious Collection, TIMBERLAND EARTHKEEPERS COLLECTION¬, the New Yorker and Turkish No 9 PAPER ANADOLU ORTA. In addition, among the nominees for other categories there were relevant global brands such as Harrods, Christian Louboutin, Topshop, Dries Van Noten, Absolute Black, The Walt Disney Company, Victoria Beckham Denim, Saks Five Avenue, Karl Lagerfeld, G-Star, Closed, Net A Porter, AG jeans, Hudson Jeans, Gap Kids, The Outnet and Christopher Bailey of Burberry, among others.
The award was collected by the Spanish company president Enrique Silla, at a gala held at the Victoria & Albert Museum in London, where after thanking WSGN for the award given on behalf of the entire Jeanologia team, Enrique Silla stressed that "fashion is not only design and glamour. The way we manufacture our products is part of the DNA of the product. Without respect towards our planet and the people who work in the textile industry there is no future in the world of fashion."
Jeanologia is formed by a multidisciplinary and highly specialised team in design and art laser technology and ozone, textile engineering, as well as experts in the process of washing jeans. JEANOLOGIA has developed textile laser that reproduces vintage and usage effects on garments avoiding use of harmful techniques for workers and allowing energy, water and chemicals saving.
Highly aware of the negative impact that denim industry has had during its beginnings, Jeanologia has developed other ozone-based techniques, such as eco-washer G2 using ozone and oxygen from the atmosphere, allowing washing clothes with savings of more than 60 per cent in water and energy and about 80 per cent in chemicals.
It has also developed the nano-technology with the E-soft that softens clothes with nano bubbles, saving an 80 per cent of energy and softener and 98 per cent of water. Additionally, this technology uses no chemicals and avoids completely the discharges to the environment. Nowadays the Spanish company has customers across 5 continents. Jeanologia products and solutions are currently being used in more than 45 countries including.
Specifically, major brands such as Levis, Polo Jeans, Abercrombie & Fitch, Edwin Japan, Pepe Jeans, Diesel, Hilfiger Denim, H&M , Salsa jeans, and other large retailers such as GAP, Uniqlo, Zara, have placed their trust in this leading Spanish company and the techniques and technologies developed by it.