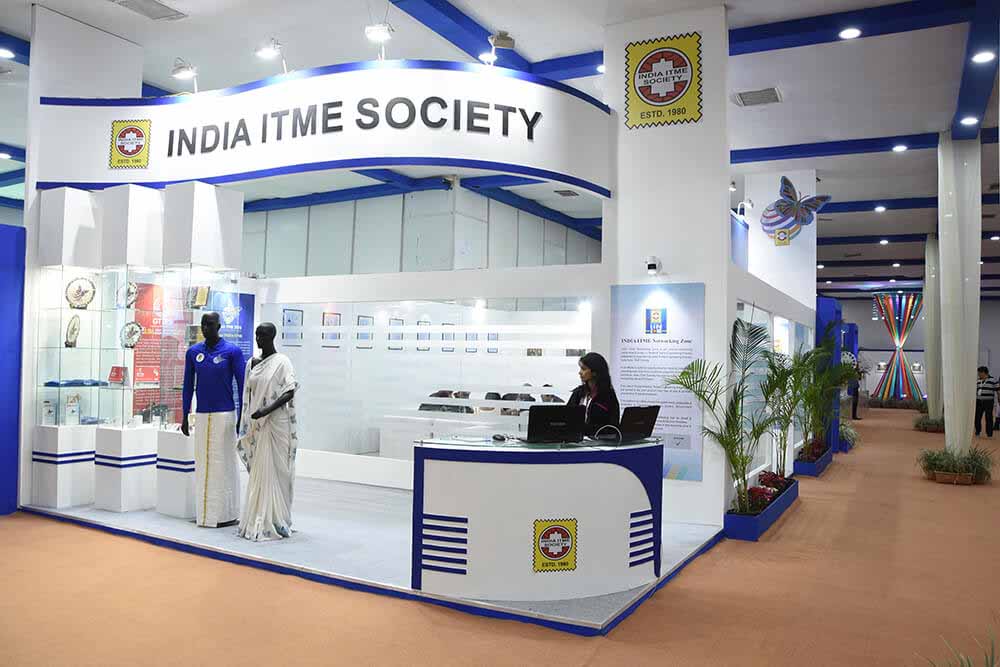 ITME 2022: Textile machinery leaders all geared up
Leading machine makers from across the world are getting ready to exhibit the products they have been developing over the past four years at ITME 2022, which will be held from December 8 to December 13 2022.
Indian International Textile Machinery Exhibition Society (ITME) 2022 is the 1st mega exhibition for the textile and textile engineering industry post pandemic. This year, The India ITME will hold its 11th edition from 8-13 December. This highly anticipated event is being held for the first time in North India at IEML, Greater Noida, a well- designed exhibition venue in the National Capital Region and one of the largest in India spread across 2,35,000 sq m area.
India ITME Society is a non-profit apex industry body established in 1980 with sole motto to support and serve the textile industry through exhibitions & events. Born out of necessity and nurtured with perseverance, India ITME Society has established itself as a catalyst and initiator of change, influencing textile engineering and textile industry beyond geographical borders of its country of origin.
Indian textile machinery industry
India has a $2.5 bn textile machine industry which is growing at 5% currently. There are about 3,250 companies involved in the manufacturing of textile machineries, accessories, and trading of equipment in India. A major component of the textile machinery industry in India thrives on the global partnerships that companies in India have forged with their global counterparts be it in Germany, Italy, or Japan. As per the 60th Annual Report by the Textile Machinery Manufacturing Association (TMMA), the Asian region will account for more than 90% of the total textile machinery market share.
Key highlights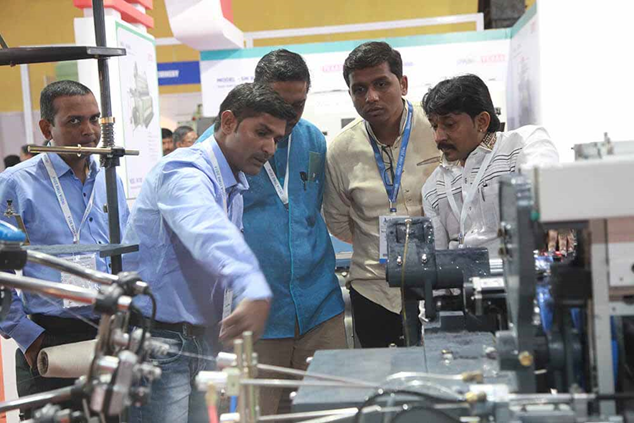 India ITME 2022 is the most important, prestigious and acclaimed event showcasing Textile Engineering & textile technology from across the globe and serving India and whole of Southeast Asia.
India ITME 2022 has received support from Ministry of Textiles, Department of Heavy Industries, Ministry of Micro, Small & Medium Enterprises, Make in India – Department for Promotion of Industry and Internal Trade – Govt of India, EEPC as B2B Partner & National Small Industries Corporation.
Keeping in mind the need of the hour for not only India, but also neighbouring countries like Sri Lanka, Bangladesh, Vietnam, South Korea, Malaysia, Singapore, India ITME Society has organised multiple concurrent programs over the 6 days making it the most awaited event of 2022. The six-day event is packed up with activities for every segment whether businessmen, technocrat, students, officials, overseas participants. Interested participants can log in to the website and register for specific sessions to insure optimum utilisation of their time at the event.
Some launches in ITME 2022
DiloGroup: The Company will inform customers and interested parties about new developments aimed at improving production technologies with a focus on needlefelts. DiloGroup is also coming up with Fibre pulp recycling which will produce fibres with longer staple lengths that can be fed to a nonwoven installation. The additive production method of the "3D-Lofter" is especially suited for automotive parts with differently distributed masses. In the field of card feeding, DiloGroup is also offering "IsoFeed" which has a great potential for a more homogeneous card feeding.
Kirloskar Toyota Textile Machinery: The company will be demonstrating versatility of ring spinning machine and also some developments on weaving machines towards Industry 4.0. Ananda Kumar B G D, AGM Sales and Service, says "We are unveiling some of the new things. We welcome all the visitors to our stall to in ITME-2022."
Mesdan: The manufacturer will present a range of strength testers (including AUTOFIL), MOISTAIR yarn splicers and the AQUALAB. At its corporate booth, it will also display other lab equipment like ATTRIFIL (automatic yarn friction tester), which is gaining traction in the Indian market.
Rabatex: At RABATEX the theme for the year 2022-2023 is Innovation in all warp preparatory, fabric sampling solution and material handling & storage equipment combined with Automation & Digitalisation. The company will be showcasing the latest developments which are the result of exclusive research and development works.
Prashant group: The company is going to display weaving preparatory machineries. Prashant Group will be displaying its latest sectional warping machine, Direct warping machine, motorised trolleys and all different range of tensioners. All these machines will be with Industry 4.0 capability.
Stovec: SPGPrints|Stovec will unveil SPGPrints with 3 new models in the digital product lines – Rose, Jasmine, and Magnolia, that focuses on maximum productivity at optimal print resolution. They will also introduce a level digital printer – 'DART' in ITME. The print engine of DART has Konica Minolta print heads that enables customers to print on demand at a top quality of 720 x 1080 dpi, using 8 colours.
Exhibitors and visitors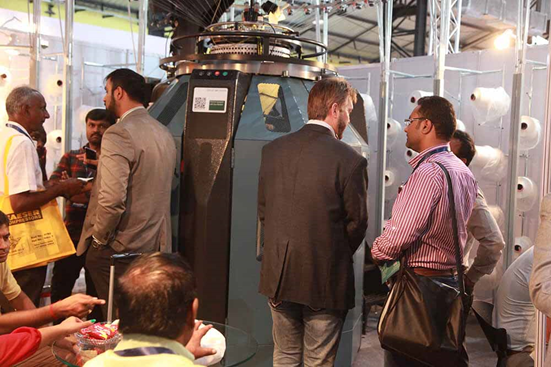 This is one business event where export promotion councils, trade promotion departments, research institutes representing 22 chapters of textile segment come together to interact, explore and expand business network. India ITME is the single platform where all stalwarts of textile industries come together along with financial institutions, policy makers and government officials, making it the best & ideal forum for catapulting Textile business efficient & competent globally.
India ITME 2022 is expected to host more than 1500 exhibitors from Austria, Belgium, China, Czech Republic, France, Germany, Hong Kong, Indonesia, Italy, Japan, Slovakia, South Korea, Spain, Switzerland, Taiwan, Turkey, United Kingdom, United States of America in 22 Chapters with over 1,50,000 visitors over the 6 days period. This is a once in 4 year opportunity to view 1500+ live machineries from across the world on display from 22 chapters & meet agents, dealers, Government officials on one platform years making India ITME 2022 the apex B2B event in the textile & textile Engineering Industry in the whole of South East Asian region.
Some of the confirmed business delegations are from Uzbekistan, Kenya, Poland, Botswana, Ethiopia, Egypt, Iran, Brazil & Bangladesh.
Leading textile machinery companies to launch their products at ITME 2022
For Indian manufacturers of textile machinery and accessories, the ITME 2022 Exhibition is crucial for boosting their export competitiveness and forging partnerships that would lead to global exports. Leading businesses are awaiting the ITME 2022 Exhibition as a chance to showcase their products to the market and meet face-to-face with their clients. These businesses concentrate on product development and new productions under pandemic conditions.
More than 1,50,000 visitors are expected at ITME 2022.