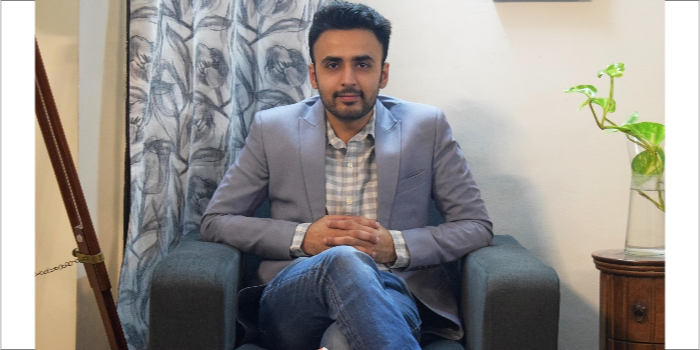 Is Indian TT industry ready for a global play?
The ITJ webinar assesses the strengths and weaknesses of Indian technical textiles industry and new global opportunity before the industry in the post-COVID scenario.
Technical textiles global market is expected to grow from $177 billion in 2018 to reach $220 billion by 2022. The US is the world's largest producer and consumer of technical textiles having 23 per cent market share followed by Europe having 22 per cent share, China having 13 per cent and Japan having 7 per cent share. The Indian share in technical textiles market is about 4 to 5 per cent.
The emergence of COVID-19 has brought the world to a standstill. While companies across industries felt the impact of COVID 19, the technical textiles sector, as an exception, rose to the occasion and delivered millions of personal protective equipment (PPE) suits and masks to fight COVID 19 pandemic. The increasing demand from applications such as cleaning and conveying industrial equipment, agriculture and horticulture, environmental protection, household furnishing, and PPE among others, serves as the key technical textiles market growth driver.
In this context, the Indian Textile Journal, in association with the Indian Technical Textiles Association (ITTA), organised a webinar on "Is Indian technical textiles industry ready for a global play?" on May 28, 2020.
Moderated by Avinash Mayekar, Managing Director and CEO of Suvin Advisors, the panelists for the webinar included Dr Anup Rakshit, Executive Director, ITTA; Amit Agarwal, Chairman of CTM Technical Textiles; Pramod Khosla, CMD of Khosla Profil; and Dr Seshadri Ramkumar, Professor, Nonwovens & Advanced Materials Laboratory, Texas Tech University, USA.
Speaking on how the technical textiles industry, along with the government's active support, met the growing requirement of PPE kits during to the COVID 19 pandemic, Dr Rakshit said that the journey has not been easy. "But now there is good co-ordination between the government bodies and the technical textiles industry."
On the challenges faced, Dr Rakshit added, "When the Coronavirus was found in India, there was only one Centre of Excellence for medical textiles, which is in Tamil Nadu. Sending the materials to them for testing was a problem because of the lockdown. In this scenario, laboratories were used to do certain tests. These laboratories used their own quality control and were used for product development purposes. Today there are nine such laboratories in the country. Another problem was how to get these products tested and their standards."
Agarwal of CTM Technical Textiles gave a ballpoint figure on the global technical textiles industry. He said, "The global technical textiles market is around $220 billion, of which $60 billion in nonwoven, which is around one-fourth of the overall market. In India, the market is around 5 per cent, whereas China is around 20 per cent. United States and Europe constitute around 50 per cent."
Khosla said, "This pandemic has brought in that opportunity where the regular businesses have been affected in a big way, but I have been always promoting the concept. If the industry in India has to grow, the people who are there and people who want to enter, they believe they have to think about the global market. If you put the projects in India, which are only for the Indian market, it is not going to really be successful. And that is already led to India, losing a lot of opportunities in several products, where the companies from Europe and US went to China, rather than coming to India."
For India to be successful in the technical textiles segment, Khosla added, "Since India is an agriculture-based economy, so agro textiles will play a much larger role and where India can be a good exploiter of products. There is a lot of construction and infrastructure activities going around in the country, so geo textiles may play a role here too. India has been at the forefront in the last two months in the medical textiles segment. I would say that sky's the limit for the segments that are open."
For India to grow in technical textiles, Dr Rakshit added, "We must focus on quality and then on exports. There is huge scope for India in exports." He added, "To become a global player, we need to understand the needs of the international buyers. We need to adopt the mantra of quality and adhere to the quality standards."
Speaking on the CAGR growth of the technical textiles industry, Dr Ramkumar said, "Based on the GDP growth, the time correlation to the purchasing power parity is going to go too much for the economy. At that level, India was $1,000, consumption was 200 grams. The US was $40,000 and three kilogram consumption. The industry will mature when it is three kilogram. So there is a tremendous growth in this decade. So roughly it will be around 13 to 15 per cent."
Dr Khosla added: "You know, a lot of people are talking of Vietnam, but when it comes to technical textiles, India is the only country that can fill in the gap after China. Vietnam is definitely a contender in textiles and garments, but in technical textiles, India should topple them easily."
Mayekar, in his concluding remarks, added, "India is having very good potential in technical textiles. We can fill in the gap faced in the global market. The next thing is that there is some sort of anti China sentiment, which is coming up in the global market. We need to develop nice context as what is a developing country. All developing countries will have very good potential for the technical textile products. India has created a very good global image as far as political and economical scenarios are concerned. India has the resources like raw materials and people. At the same time, the government has a willingness to support the industry."