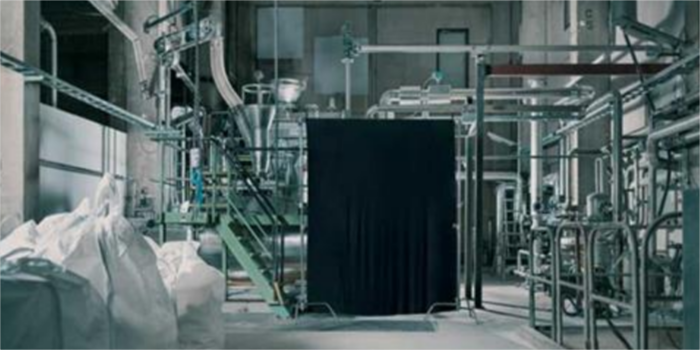 Infinited Fiber to build Euro 220-mn factory in Finland
Finland's Infinited Fiber Company is set to invest Euro 220 million in a new flagship factory to meet the increasing demand for regenerated textile fibres.
Espoo,
Finland
Finland-based circular fashion
and textile technology brand, Infinited Fiber Company plans to set up a new
flagship factory to produce circular Infinna textile fibre. While looking for a
suitable location to build the factory, Infinited Fiber Company has announced a
budget of Euro 220 million for the new facility.
Infinited Fiber uses cellulose-rich
raw materials such as rice, wheat straw, used cardboard and cotton-rich
textiles to create one-of-its-kind textile fibre Infinna which resembles
naturally-produced cotton.
The company's planning a new flagship
factory to meet the global demand for Infinna. The plant will ensure that the regenerated
textile fibres are made available in the global textile market in the short to
medium term.
"Finland has a long history of cellulose-based
industries, excellent engineering capabilities and a strong drive to become a
leader in circularity. We are currently considering several potential locations
across Finland where the existing infrastructure is supportive of our plans,"
said Peter Alava, Co-founder and CEO, Infinited Fiber Company.
Presently, Infinited Fiber has two
pilot facilities in Espoo and Valkeakoski. Together, these plants produce up to
150 metric tons of textile fibre annually. With the new flagship factory, Infinited
Fiber plans to boost its annual capacity to 30,000 metric tons. Also, the
company is aiming at using post-consumer textile waste as its feedstock.
For now, the company plans to
export its entire output to global fashion and textile brands. The management
is in talks with many textile manufacturers around the world and plans to have
formal agreements in place before 2021 ends. These agreements will secure the
factory's output capacity for several years.
Meanwhile, the company plans to
start operations at the new factory by 2024.
ANDRITZ, an
international technology group, has been roped in to supply process equipment
to Infinited Fiber's proposed plant which is expected to start operations in
2024. Lounais-Suomen Jätehuolto Oy (LSJH), a Finland-based Waste Management
Company, will process end-of-life Finnish household wastes and other
municipal-owned wastes as raw materials for the plant.
Globally, more than 92 metric
tons of textile waste is produced every year of which a major volume ends up
filling landfills and incinerators. Meanwhile, the demand for textile fibre is increasing.
The fibre regeneration technology offers a perfect solution by turning waste into
the recycled textile fibre.
Image Source: Infinited Fiber
Related Stories:
https://indiantextilejournal.com/interviews/brands-do-not-want-to-compromise-on-style-when-shifting-to-circular-materials
https://indiantextilejournal.com/latest-textile-industry-news/infinited-fiber-gets-lead-investment-from-rge