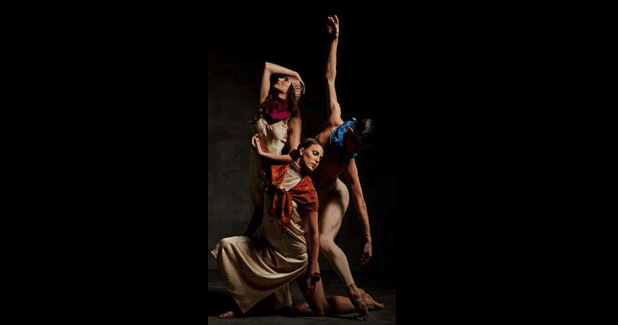 India's first sustainability award in fashion
The 'Circular Design Challenge' -- a collaboration of Reliance Industries Ltd.'s (RIL) R | Elan 'Fashion for Earth' initiative, Lakmé Fashion Week (LFW) and the United Nations (UN) in India, has announced a shortlist of 8 designers.
The 'Circular Design Challenge' — a collaboration of Reliance Industries Ltd.'s
(RIL) R | Elan 'Fashion for Earth' initiative, Lakmé Fashion Week (LFW) and the United Nations (UN) in India, has announced a shortlist of 8 designers. These designers were chosen based on innovative collections made by them using materials from diverse sources of waste including plastics. The aim of this initiative is to bring to the forefront environmental champions of tomorrow in the Indian fashion and textile industry.
Circular fashion is a concept aimed to reduce the waste that goes into landfills today and increase the lifespan, reusability and recyclability of the products created. The finalists– Pozruh by Aiman Sabri, Bareek by Aman Singh, IRO IRO by Bhaavya Goenka, I Was A Sari by Poornima Pande & Stefano Funari, Lifaffa by Kanika Ahuja, Saltpetre by Pooja Monga, Miesu by Seerat Virdi and Doodlage by Kriti Tula were chosen after a rigorous selection process by an eminent jury. The challenge saw over 900 registrations from over 30 cities across the country.
The designers were required to incorporate circular components across the textile value chain in their design through the application of circular-design principles and demonstrate a positive impact on the environment and on society. They were evaluated and scored on usage of waste in their collection, fashion & aesthetic quotient, business viability/scalability, value chain and collaborations.
These chosen applicants will be mentored across personality, pitch and presentation development. There will be a final round where an esteemed panel will choose the winner. The winner will be felicitated with a Grand Cash Prize of Rs 20 lakh, to build their sustainable fashion brand, and will also avail an exclusive opportunity to showcase at the next season which is LFW Winter/Festive 2019.
Commenting on the partnership Vipul Shah, COO – Petrochemicals, Reliance Industries Ltd said, "As an industry leader in petrochemicals, RIL has embraced circularity and sustainability in our core values and operations, aiming to make the world a better place for the generations to come." "We are confident that the Circular Design Challenge will provide enormous opportunities for budding concept creators, fashion designers and the entire textile value chain to exhibit their innovative ideas,
designs with a focus on circularity and sustainability. The initiative will help the entire Indian textile value chain to become a global leader in ingraining circularity in their business strategy and operations," Shah added.
Yuri Afanasiev, UN Resident Coordinator in India, said: "The Circular Design Challenge is an opportunity for innovative young designers to combine sustainable design practices with new circular business models, rethinking how we design our products for their next use — not for 'end of life,' but rather 'end of use'.
Atul Bagai, UN Environment, Country Head, India said, "Total greenhouse gas emissions from textiles production, at 1.2 billion tonnes annually, are more than those of all international flights and maritime shipping combined. Creative approaches such as The Circular Design Challenge are a perfect opportunity to promote sustainable textile production and consumption and accelerate sustainable development in
general.
Jaspreet Chandok, Vice President and Head of Fashion at IMG Reliance said, "We are committed to bringing new design talent and innovators to the fore season-on-season. Our partnership with the UN in India and R | Elan's Fashion for Earth initiative for the Circular Design Challenge is a step towards identifying and supporting champions in the field of sustainability."
Lakmé Fashion Week is jointly organised by Lakmé, the No.1 cosmetics and beauty services brand in India and IMG Reliance Pvt Ltd, leaders in sports, fashion and entertainment marketing and management. Lakmé Fashion Week has been conceived and created with a vision to "Redefine the future of fashion and Integrate India into the global fashion world." Lakmé Fashion Week is organized twice every year.
IMG Reliance Pvt Ltd. is an equal joint venture between Reliance Industries Limited (RIL), India's largest and most recognised private sector company, and IMG Worldwide (IMG), global leaders in sports, events, media and fashion.
The joint venture company develops, markets and manages sports, fashion and entertainment in India. Its current assets include India's premier fashion event, Lakmé Fashion Week and the Maharashtra Open. IMGR, having recently ventured into Talent Management, represents Rohit Sharma and Hardik Pandya for worldwide management and marketing representation.
UN Environment is the leading global voice on the environment. It provides leadership and encourages partnership in caring for the environment by inspiring, informing, and enabling nations and peoples to improve their quality of life without compromising that of future generations. UN Environment works with governments, the private sector, civil society and with other UN entities and international organisations across the world.
R|Elan™ is a fast-growing brand of innovative fabrics that are borne out of a future-ready balance of performance, aesthetics, and sustainability and committed to the cause of creating a circular economy in the textile and fashion industry. R|Elan™ is one of the world's largest recycler of PET bottles, converting them into superior, wearable fabric using practices that help reduce waste and pollution. Throughout its
manufacturing processes, R|Elanâ"¢ strives to contribute towards beautiful fashion that not only paves the future of responsible apparel and related industries but also preserves the beauty of our planet.