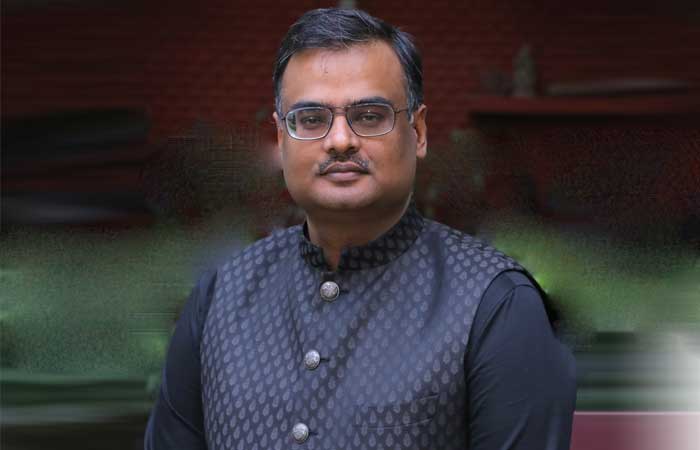 Indian suppliers are being seen with great respect all over the world
Decades ago, when Poly Viscose Suits was a concept unheard of, BSL pioneered the segment and transformed the industry.
Today, BSL is a multi-million-dollar company, leading the textile manufacturing and exporting industry with a diverse range of products. The future looks as promising as ever, because BSL's very fabric of operations is sewn with trust by thousands of stakeholders across the world. Nivedan Churiwal, Managing Director of BSL, shares company's performance and its future plan.
How was the company's performance in FY21-22?
BSL's performance in the FY 2021-2022 was quite encouraging in fact it turned out to be one of our best years in the history of the company.
During the COVID period, we faced lot of challenges but every threat and challenge comes with its own set of opportunities and we made a lot of structural changes, cost cutting measures, aggressive marketing strategies and as a combined result of all the efforts that we made during this period i.e. FY 21-22 proved to be a very good year for the company in fact this year became the turning point for the company cause we are in a phase of rapid expansion.
How is the textile market at present (in India as well as globally)?
I would say that the Textile market at present is looking quite positive and upbeat. Overall the demand for yarns, fabrics and garments globally is pretty good but I would like to specially talk about India and I think that the next 3 years is going to be a golden period for Indian Textiles. There is a good demand in the domestic market and the demand for Indian textile in global market is extremely good as there is demand for Indian yarn, Indian fabric and all type of textile products.
The Indian suppliers are being seen with great respect all over the world and the perception of India has changed and it is now looked upon as a quality supplier and reliable partner in the long run. One of the biggest growth segment has been the cotton industry as most countries and companies are looking away from China and India is immediate beneficiary of the same and China plus one policy is going to benefit the cotton industry substantially and the entire textile industry on the whole in India.
What are your plans to grow your business further in 2023?
The year 2023 is going to be a very important, challenging and exciting year for BSL. As I have mentioned earlier that we are in a phase of rapid expansion and we are expecting to double our turnover from 2021 to 2023.
Most significantly we have embarked an ambitious project of expansion of Rs 200 crore with major expansion in capex in form of cotton spinning wherein we are setting up a project of 30,000 spindles in 2023, hence the year 2023-2024 should be a year where we see a significant growth in the company in terms of both top line and bottom line.
Outlook for 2023
Overall textile outlook for the 2023 as I mentioned above is extremely positive, buoyant and bullish. Indian textile should continue to grow and the share of Indian textile in the global market across the Textile spectrum is certainly going to grow on a year on year basis.
About the author: Nivedan Churiwal is the managing director of BSL who brings with him a wealth of knowledge and experience. He has been instrumental in driving the company forward and is now leading the company to achieve greater heights. Churiwal is a seasoned traveller having been to more than 50 countries and is extremely aggressive in quick and strategic moves.