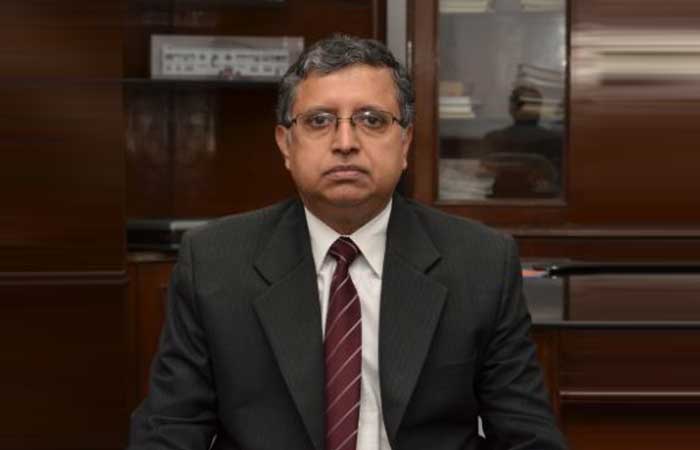 Indian spinning industry is at par with the world's best
Northern India Textile Research Association (NITRA) – the Centre of Excellence for Protective Textiles & Automotive Textiles – has been supporting the growth of the Indian textile industry for the last more than 45 years. In this interview, Dr Arindam Basu, Director General, NITRA, highlights on the changing dynamics of the textile industry and research trends in the spinning sector.
How has the textile research landscape charged over the last few years?
For last 10-12 years, Indian textile industry has shifted towards more value added products as countries like Bangladesh, Vietnam, China are increasing their share in world markets especially in conventional textile & apparel products. The advantage of low-cost, which used to be enjoyed by India, has nearly disappeared due to the lower production cost of conventional textile products offered by these countries. Then the pandemic due to COVID-19 two years back has changed the overall picture of Indian textile industry. A large number of companies have started producing technical textiles, which are mainly R&D driven. Success of personal protective equipment (PPE) and mask manufacturing during last two years helped Indian textile industry to survive and come out of the recession. The commercial textile manufacturers are showing more interest in collaboration with research institutes and academic institutions for development of new technical textile products.
Which are the focus areas or NITRA at present?
NITRA has been involved in R&D activities for last 45 years and as per the need of the hour it has concentrated in different areas in research. NITRA is the Centre of Excellence for Protective Textiles & Automotive Textiles, recognised by the Ministry of Textiles hence many of our activities are in these areas. NITRA's another focus area is sustainability in textile industry. This include use of naturally available uncommon fibres (e.g. fibre from pine needle, ramie, hemp, indigenous flax, fibre from cornhusk etc), reduction of use of water/chemicals in wet processing, using textile products for abating air pollution beside regular areas such as reduction of energy consumption, waste generation, etc.
What kinds of research trends do you foresee in the spinning sector?
Indian spinning industry is at par with world's best industries. We know that after trials of various methods of spinning, people have come back to ring spinning systems due to its capability of handling many variables. In last ITMA, there were four companies who showed air vortex/jet spinning machines beside well accepted rotor spinning systems. Most of the works are towards increasing the efficiency and productivity engaging internet of things (IOT) and artificial intelligence (AI).
The most common areas where improvement has taken place on ring frames are reduction of stoppages due to conventional preventive maintenance, reduction of reaction time in the cases of yarn, sliver or roving breaks, use of auto doffing on ring frames and use of conveyor system for transporting roving bobbins to ring spinning frames from speed frames. Compact spinning has established itself and being adopted by majority of the mills. The rotor spinning are being used for coarser yarns and the machines have reached very high level of efficiency and production (rotor speed up to 150,000 rpm) due to engagement of robotics and other technologies. The winding machines running at 1200- 1500 meters per minute are quite common now-a-days. The sensors on the winding heads help in identifying the machine and spindles from where higher faults are coming and that help in correcting them before reaching very high level.
I foresee the movement in the same areas and towards reduction of power consumption. Also, the spinning of more and more recycled and environmentally fibres will be attempted considering the sustainability point of view.
Sustainability is a burn word in the textile industry. How is NITRA assisting the textile industry in its sustainability efforts?
We human being have understood that we are damaging the environment so fast that if we continue to do so, soon we will see bigger natural disaster and there will be non-availability of basic materials such as pure air, water, minerals etc. Considering the same every industry has woken-up and started implementing corrective measures. NITRA is helping the industry by process and product development in this direction.
Following are the some of the R&D projects recently completed by NITRA and some are in progress:
New approaches to reduce water consumption in textile wet processing;
Development of air cleaner home textiles to reduce indoor air pollution;
Development of value added products from different fibres produced in Himalayan region;
Designing a compressed air monitoring system to optimise energy consumption in a textile mill;
Development of jute composite for automotive acoustic insulation & other uses;
Development of molten metal splash resistant unique jute blended work wear for steel foundry workers.
The above sponsored projects have been completed except last two and have been commercialised. Beside that we are engaged in a number of in house/ contract research projects involving unconventional natural fibres considering the sustainability. Some of the start-up companies are taking help of NITRA's newly acquired machines and knowledge in this area.
As mentioned earlier our engineers/ scientists help the industry in reducing energy consumption, waste generation and effluent generation.
Recently, NITRA set-up (On Turnkey Basis) a CETP is Bhuj, Gujarat, for local handicraft/fabric processors in which water has been recycled, reused and stopped discharging in water bodies.
What are the key challenges before textile companies today? How is NITRA helping them to overcome some of these challenges?
There are many challenges faced by textile industry but the challenge which affected the most was outbreak of Covid 19 pandemic. During this time, NITRA helped industry in diversifying into PPEs and masks by providing testing, training and consultancy services. NITRA's PPE/Mask testing facilities are accredited by NABL, approved by Ministry of Textiles and BIS.
One more challenge faced by the industry is competition from low-cost countries. NITRA is helping industry in diversifying into value added technical textile products and taking the advantage of Government of India's various policies such as dependence on indigenous items by army and paramilitary forces. NITRA coordinated with the Ministry to mandate the use of various technical textiles in India considering the safety and security of Indian citizen. Also, NITRA has developed standards and specifications for them to broadening the use of them.
It continues to help industry in solving their perpetual challenges such as energy saving, waste reduction, manpower rationalisation etc. The latest problem faced by the textile industry is unusual increase in raw material price, in which we could help them very limited way.
With market dynamics and demands changing rapidly, what role you foresee for institutes like NITRA in the coming years?
There is always change in market dynamics and demands in industry and NITRA had been changing its area of research, consultancy, updating its testing facilities and knowledge base of the scientists regularly for last 45 years. But the change has become much faster now-a-days and to cope with that we are continuously increasing interaction with the industry collaborating with various institutions and most importantly have emphasized on the lab to land stage. In last 5 years, NITRA has commercialised more than ten technologies, developed by NITRA, patented around 12 technologies. We intend to understand the need of the industry deeply and come out with solutions in faster duration.