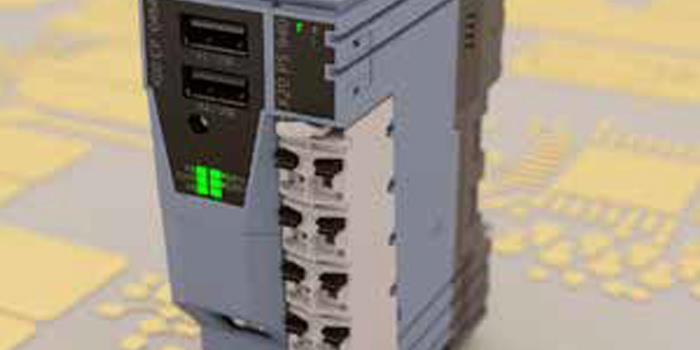 Indian nonwoven market will continue to grow
Sivasailam G, Managing Director, Freudenberg Performance Materials India, Chennai, speaks on the present Indian nonwovens market, and importance of sustainability in the development of spunlace and wetlaid nonwovens.
Freudenberg Performance Materials is a leading global manufacturer of innovative technical textiles offering differentiated value propositions to a broad range of markets and applications such as apparel, automotive, building materials, energy, filter media, healthcare, hygiene, building interiors, shoe and leather goods as well as specialties. In 2018, the company generated sales of more than Euro 920 million, has 23 manufacturing sites in 13 countries and more than 3,600 associates.
Freudenberg Performance Materials attaches great importance to social and ecological responsibility. The company is part of Freudenberg Group.

Sivasailam G, Managing Director, Freudenberg Performance Materials India, Chennai, speaks on the present Indian nonwovens market, and importance of sustainability in the development of spunlace and wetlaid nonwovens.
Please give us brief information on the overall technical textiles market globally and how is it shaping up.

Technical textiles [globally] have been in a very innovative space. There have been opportunities for quite a few technologies and areas, which probably wasn?t even thought of in the past. The technical textiles market has continued to evolve over a period of a time, and that is where the future growth is going to be.
If not application, it is also the technology that is going to be the key for future application. For nearly 40 years, Freudenberg Performance Materials has been working on this.
As a company, Freudenberg Performance Materials started off with tanneries (leather spanning process). Some of the leather products, which are used for simmering, are one of the options for vibration control or voice control. When leather availability was becoming a challenge, Freudenberg tried to innovate a material from the textile side, which replaced leather. This is how nonwoven was founded by one of the Freudenberg?s engineers. A lot of innovations around the nonwoven technologies have opened up a lot of applications.
Can you give your assessment of the present Indian nonwovens market and do you see it growing in the coming years?

The Indian nonwoven market has been growing and will continue to grow in the future. In India, the nonwovens market started with staple fibre or needle technology. Later on, spunlaid came in, and today spunlaid is one of the backbones of the technical textiles industry. Use of nonwovens has started to get deeper into the application.
To what extent does sustainability play a role in the development of spunlace and wetlaid nonwovens?

Since 2007, within Freudenberg Performance Materials, we have been consuming from than seven million pet bottles per day. This is used for spunlaid process. We have been working on moving away from virgin materials to recycled materials. Sustainability is an important aspect, which we think we started working on much before the world started to act on it.
There are two dimensions to sustainability at Freudenberg: The first is how we improve our processes and equip our plants to make production as resource efficient as possible. We call this minimising our Footprint. The second dimension relates to the numerous products and services Freudenberg delivers customers to enable them to improve the efficiency of their own products. This is where Freudenberg contributes to a positive handprint. Both footprint and handprint focus on resource efficiency to become more sustainable.
The constant quest for increased sustainability is a key driver for innovation. At the same time, innovation results in more sustainable processes and products. The one drives the other. Innovation can contribute to sustainability by having a direct positive impact on our footprint and handprint.
Fundamentally, the more we innovate, the more sustainable our processes and products will become. The more sustainable our products, the larger the handprint will be for our customers and the end-users of Freudenberg products. We are constantly innovating together with our customers and our research partners to develop the leading-edge technologies, products, solutions and services that we all need to ensure a sustainable future.
Polyethylene Terephthalate (PET) is a form of polyester that is recyclable and widely used in our everyday life. Food packaging material like water bottles and food containers are commonly made from PET. By collecting, sorting and refining recycled PET bottles into flakes, they transform into a ?new? material ? Recycled Polyethylene Terephthalate (rPET). rPET can be used to make new products like textiles, building materials and packaging materials.
Sustainability plays an important part in Freudenberg?s core values and principles. Manufacturing a recycled PES interlining not only diverts waste from landfill, but also saves energy. Compared to virgin fibres, the processing of recycled fibres has a reduced environmental footprint.
Freudenberg?s recycling facilities in Europe recycle about 7 million post-consumer PET bottles every day, making it one of the main recyclers of bottles in Europe. Freudenberg turns the PET bottles into plastic flakes and base materials for various Freudenberg products.
Is the nonwovens market gradually shifting to natural fibres?

It?s a progression. Natural fibres are a part of sustainability. We are experimenting with some cellulosic fibres and natural fibres to see whether we can offer them in conjunction with some other recyclable materials. This experiment is to give similar properties as the existing polyester materials. The work is ongoing and will take some time.
In the backdrop of the Indian government?s efforts to support technical textiles and nonwovens, which of the nonwovens products according to you hold promise?

In India, we have a huge market for spunlaid and needleloom technologies. Given the requirement of sanitation in India, this is very big. Here there is good scope for hygiene material production in India. The government is also focusing on it by bringing out hygiene and Swachch technologies.
What is your take on the Indian hygiene market and do you see it growing due to some growth drivers?

The main growth driver will be personal hygiene and affordability, which is coming into the hands of lower and middle income groups. With our kind of population, the market will continue to grow in India.
What are the new developments in technology at Freudenberg Performance Materials and how can the Indian market get benefitted by it?

We have been working on a very broad technology platform. In the automotive sector, which is also a growing industry for us, noise vibration that was used in the past was heavy substrate. We don?t have a proper recycle technology yet in the automotive industry. Freudenberg Performance Materials has come up with lightweight acoustic pad. These pads are highly noise absorbent and are lighter in weight. The energy required to carry them on a vehicle is much lower, thereby reducing carbon footprint. It also has an efficient noise reduction that people from inside the cabin can benefit from. Being a lightweight material, the recyclable use of this material is also much wider.
Innovative Purtex technology combines high functionality of the treated textiles with the highest possible standards for environmentally compatible production. ?In the development of Purtex, we focused strongly on environmental protection, higher safety levels in production and the protection of consumers. In the selection of raw materials, we ensure that no critical substances are used. Purtex polyurethane emulsions are solvent-free and 100 percent water-based, offering considerable advantages compared with common alternatives. Perfluorinated compounds (PFCs) have been used for the production of impregnating agents and polymers for 50 years. For many years, some perfluorinated surfactants have attracted attention because they have become widely distributed in the environment and have even been found in human blood and mothers? milk.
The most widely investigated substances are perfluorooctanoic acid (PFOA) and perfluorooctanesulfonic acid (PFOS). These are non-biodegradable, bio-accumulating compounds. These chemicals are therefore seen as critical to human health. With the same quality and functionality, Purtex is entirely free from deleterious substances and therefore has no harmful effects on human health or nature. Asia, and especially China, is a key market for Freudenberg in view of the large quantities of outdoor and sports clothing manufactured in the region.
Freudenberg Performance Materials also presenting an innovation that meets the increasing demands of manufacturers and consumers alike in the footwear market. Made from nonwoven fabric, the innovative crimping material optimally combines high permanent moldability and shape retention with flexibility and suppleness. This unique crimping material enables manufacturers to reduce their production costs while consumers benefit from increased comfort. Consumers are increasingly looking for ever softer, more flexible and at the same time fashionable shoes. This in turn places greater demands on shoe manufacturers in terms of production technology. Freudenberg Performance Materials? innovative nonwoven-based crimping material succeeds in reconciling the demands of consumers with the associated technical challenges for manufacturers.
What are the challenges faced in the industry you are in? What are your strategies to overcome them?
One of the basic challenges is the availability of raw materials. Today India has abundant raw materials in terms of polyester and nylon; whereas nylon 66 or some other fibres that we need are not available in India. So it has to be imported. The import duty itself is a big cost for any Indian consumer.
How do you think is R&D important for technical textiles sector in the current scenario? What is your company?s contribution in this?

In changing scenario, we need to have a lot of innovations happening simultaneously. There is a huge requirement of different set of noise control mechanisms and vibration control mechanisms, and also battery technology. In this changing scenario, we need to adapt quickly to the material that is easily available in future.
In gas deficiency layer technologies, we are one of the leaders. In fact, we are one of the very few players offering in-house series of gas deficient layer for fuel cell. Our gas deficiency layer has very uniform thickness and has a very good material homogeneity, which increases the electrical thermal conductivity of the fuel cell.
We spend time on R&D, which is our core strength. Otherwise we won?t be able to contribute to the changing mega trend. At Freudenberg Performance Materials, we spend around four per cent of the global turnover on innovations and R&D. This is very high numbers compared to the global standards.
What investments have you planned for in the next five years? How do you look at the future of your products/company in the next few years?

India is one of the key markets for Freudenberg Performance Materials. We are working on quite a few projects that are being looked at by our corporate strategic team. I don?t have the numbers to tell you, but we are working on a number of projects at the moment.
We have started manufacturing for apparel industry in Chennai. These are nonwovens that go into apparel. This goes into embroidery or collar and blouses. This factory in Chennai has a ZLD unit, which was setup in the year 2016, and last year, it was turned into a zero waste manufacturing unit. With this, we have set an example for other manufacturers across the globe.
What do you think is the future of nonwovens in India and what are your wish-lists for the industry and the Government to promote nonwovens in the country?

Few months back, we met Smriti Zubin Irani, Minister of Textiles, and presented a roadmap saying these are the potential areas where nonwovens can perform. We presented the areas where nonwovens can potentially add values to common Indian citizens. They took over the concept and said that they will be working on this.