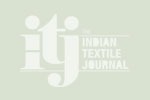 India strengthens presence in Ethiopia
Recently, India´s textile industry held an exhibition in the country´s capital, Addis Ababa, to promote a wide range of products. The exhibition, the first of its kind for the Indian textile industry in Ethiopia, was organised by the Synthetic & Rayon Textile Export Promotion Council (SRTEPC)
Recently, India´s textile industry held an exhibition in the country´s capital, Addis Ababa, to promote a wide range of products. The exhibition, the first of its kind for the Indian textile industry in Ethiopia, was organised by the Synthetic & Rayon Textile Export Promotion Council (SRTEPC) and the Exposition UK Ltd with the support of the Ethiopian Chamber of Commerce & Sectoral Associations (ECCSA). For Ethiopian fashion designers, who rely on imported fabrics, it was an opportunity to find new materials and to get a sense of pricing.
Of the 140 textile factories in Ethiopia, seven are Indian-owned companies, according to the Ethiopian Textile Industry Development Institute (ETIDI); some of the exhibitors at the show were reportedly considering setting up plants in Ethiopia. Currently, the value of India´s synthetic and rayon textile exports is nearly $4.6 billion, with the Middle East and the Gulf, Asia and the European Union accounting for 25 per cent, 23 per cent and 22 per cent of total exports, respectively. India´s total synthetic and rayon output is approximately 21 million square meters, according to the SRTEPC.
India´s 2013 exports of textile and clothing products totaled $40 billion dollars; the country plans to double exports to $80 billion by 2020. In 2013, India lagged far behind China´s $274 billion.
Chad Schofield of the Kenya-based East African Trade Hub (EATH) says that Ethiopia has become the fastest-growing supplier in Africa because of the strong presence of Indian and Turkish textile companies in the country, and says that Kenya is also showing great promise, with a new industrial park just outside of Nairobi that is prospering due to the textile business. ´Kenya has a long history of forming joint ventures with Indian and Chinese factories,´ he says.