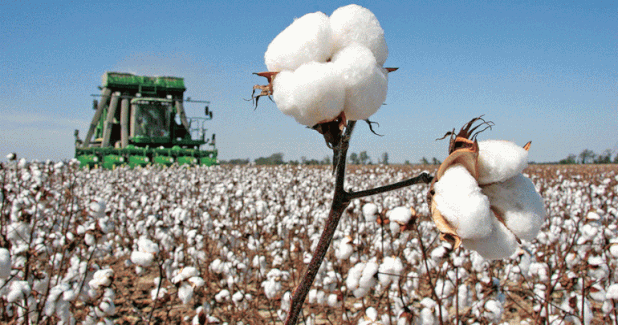 India shaping to be market for US cotton
Trade war and India's lowered cotton output are enablers for new market opportunities for United States' cotton in India.
Trade war and India's lowered cotton output are enablers for new market opportunities for United States' cotton in India. Arun Sekhsaria, Director of Mumbai-based Cotton Association of India (CAI) who was visiting the United States to explore different business opportunities spoke about the potential growth opportunities in cotton trade between United States and India, and provided an optimistic picture.
Arun Sekhsaria was present at the meeting between the USDA representative in India and the CAI officials during the last week in April that has led to the downward revision of India's production estimate by USDA. USDA's official estimate is now at 32.5 million bales (325 lakh bales of 170 kg each). However, the CAI's estimate is still low, and it is pegged at 31.6 million bales (316 lakh bales of 170 kg each). Lack of rain during the early part of the season has led to the decline in cotton output in major cotton growing areas such as Gujarat, Telangana and Maharashtra.
Discussion in the past few days among the Indian end-user community is that spinners have to look for imported cotton. Traders like Arun Sekhsaria, Managing Director of Mumbai-based D D Cotton, Pvt Ltd, are making sincere efforts to provide appropriate cotton for Indian spinners, which includes importing option as well.
Commenting on the trade war between China and USA, Sekhsaria opined that Brazil may capture the China cotton market, therefore United States' should be looking for different markets such as India. Particularly opportunities are on the horizon for cottons grown organically and under better cotton initiative (BCI).
"India is appropriate market for 2018 and 2019 US crops," stated Sekhsaria. However, the quality of cotton left over from the 2018 crop may not be adequate. But with the rains and favourable weather in West Texas, crop with good quality is expected for the 2019 crop added, Sekhsaria. Starting August, India will be a favourable market for US cotton as its prices are below the MSP support prices in India.
There is a need for more awareness of the United States' cotton sector among Indian spinners. Having visited Lubbock during Fall 2018 to see new applications for cotton such as oil absorbent wipes, Arun Sekhsaria is planning to bring a delegation of spinners from India to Texas in August 2019.
By: Seshadri Ramkumar, Texas Tech University, USA