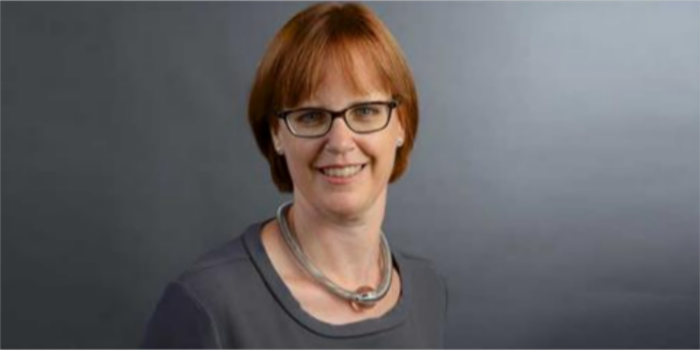 India and Switzerland enjoy close and dynamic relations
In this interview, Cornelia Buchwalder, Secretary General, Swiss Textile Machinery, SWISSMEM, highlights the effect of Covid on the textile machinery market and how Swiss technology is helping Indian textile companies.
Founded in 1940, the Swiss Textile Machinery Association is the oldest division of SWISSMEM – the leading association for SMEs and large companies in Switzerland's mechanical and electrical engineering (MEM) industries and related technology-oriented sectors. India has been one of the top five markets for Swiss textile machinery manufacturers for many years. In this interview, Cornelia Buchwalder, Secretary General, Swiss Textile Machinery, SWISSMEM, highlights the effect of Covid on the textile machinery market and how Swiss technology is helping Indian textile companies.
It has been over one and half years since Covid 19 pandemic struck the world. How is the situation now in terms of business for Swiss textile machinery firms? At present, which countries are driving demand?
The business climate is now very good again. We hear that from very many of our Swiss textile machinery manufacturers. After the pandemic, there is now a big catch-up effect with high incoming orders. Companies are cautiously optimistic, as it is not yet clear how sustainable this now very large catch-up effect is.
The most recent statistics show that the following markets lead the Swiss textile machinery export statistics: China, Germany, USA, India and Pakistan. Large increases were also observed in the following markets: Italy, Bangladesh and Vietnam.
Compared to pre-Covid scenario, has there been any changes in customer demand (within Switzerland and overseas markets) in the post-Covid world?
Such major crises, as the Corona pandemic is, always lead to shifts. As far as the domestic market is concerned, however, there are no changes. It remains practically non-existent for our members. The current situation is, of course, still strongly dependent on the respective situation of the pandemic in the individual customer markets. It is difficult to make a forecast at this point in time.
Globally, textile industry is moving towards sustainable development (by following low-carbon pathway route, circular economy, etc). How are Swiss textile machinery companies helping textile firms in this transition?
With regard to innovation and progress, the important trends for our industry continue to be sustainability, digitisation and the circular economy. Therefore, many of the innovations will integrate these aspects.
Digitalisation offers various possibilities, be it in product or process optimisation or in the development of completely new business models. Our textile machinery companies use these possibilities to generate maximum customer benefit. With regard to sustainability, the optimized utilisation of resources is again one of the major topics. Raw materials are scarce and energy is expensive, therefore making the machines and solutions more efficient in both aspects is key.
From global headquarters in Zurich, how is the Swiss Textile Machinery Association viewing the situation in India at present?
How we look at India – first of all, for a small country like Switzerland, it is fascinating how quickly and dynamically a large country like India can adapt to new situations. Of course, we also saw that India was hit hard by the pandemic and that this affected business. But we are confident that this will return to normal in the coming months.
While India has been a strong player in cotton-based textile products, the Indian government (through initiatives like Production Link Incentive scheme) is aiming to encourage investments in Manmade Fibre (MMF) textile value chain and increase its global market share.
What kind of new opportunities will it present to Swiss textile machinery firms?
We see this development very positively, that India is developing in the field of man-made fibres. We also have some companies in our membership, which are mainly specialised in machinery and solutions for man-made fibres. For them, this will result in new projects, customer relationships and markets. So, in the classical sense a win-win situation.
Technical textile is another area of interest for Indian textile companies. How can Swiss textile machinery firms help India in this mission?
The field of technical textiles is so broad that it is certainly a good development that India is making this a focus area. When I think of our member companies, solutions in the field of medical technology come to mind. But also in the field of construction, agriculture, aviation. The applications are almost inexhaustible and there will be many opportunities for cooperation.
What are the key emerging trends in the global textile industry?
I would not call it an emerging trend, but I believe that the whole issue of sustainability and the circular economy will be our main challenge for many years to come. The purchasing power of the world's population, which is increasing every year, is also leading to a disproportionate increase in textile production. This is why all players along the textile value chain are challenged to find creative and sustainable solutions.
Switzerland is one of India's most trusted trade partners. How do you see the future of Indo-Swiss trade relation in a volatile global environment?
India and Switzerland enjoy close and dynamic relations, which find expression in a large number of agreements and treaties as well as numerous high-level diplomatic contacts. The multifaceted partnership between Switzerland and India encompasses cooperation in several areas, including business, science, education and culture. These good bilateral relations are also reflected in the relationship between our machinery manufacturers and their Indian customers in the textile industry. In addition, many of our companies have subsidiaries, production facilities and service organisations in India and know the country's DNA very well.