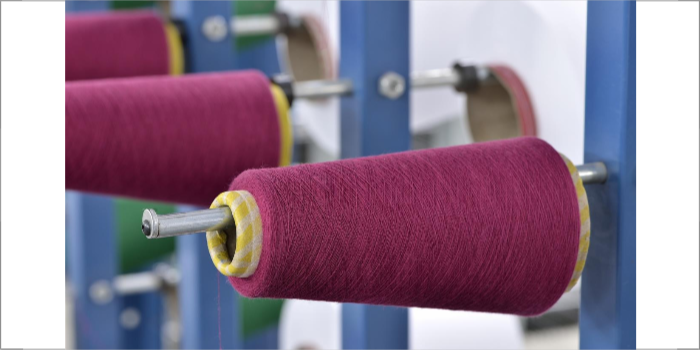 Ind-Ra reports rise in fibre production for Nov 2020
The Ind-Ra report highlights the trends in the sub-segments of the textile sector, including cotton, man-made fibres (MMF), yarns and fabric with a focus on commodity prices, imports/exports, production and recent rating actions.
India Ratings and
Research (Ind-Ra) has published the November 2020 edition of its credit news
digest on India's textile sector. The Ind-Ra report highlights the trends in
the sub-segments of the textile sector, including cotton, man-made fibres
(MMF), yarns and fabric with a focus on commodity prices, imports/exports,
production and recent rating actions.
Strong Cotton Prices; Continued support from Cotton
Corporation of India: The
prices of textile products continued to gain traction in November 2020, led by
a healthy festive domestic demand and an incremental export demand. Cotton
prices inched up by 2-4 per cent on a month-on-month (mom) basis and were even
higher on a year-on-year (yoy) basis during November 2020. The incremental
demand from spinning mills coupled with a higher demand for cotton seeds amid a
continued supply deficit led to the rise in cotton prices. Cotton Corporation
of India continued their support in form of market procurement during the
current crop season. The spread of international cotton over domestic cotton
remained steady during October-November 2020.
Spreads to Expand despite Higher Input Costs: Domestic cotton yarn production continued
to grow both mom and yoy at 3.3 and 2 per cent, respectively, on back of a high
export demand. However, the increase in raw material costs was lesser than yarn
prices, resulting in higher gross margins for sector players during
2QFY21-3QFY21. Exports increased substantially yoy in September 2020 and are
likely to moderate during 3QFY21 upon the execution of winter season orders by
key importers. The yarn sector will likely benefit from an improved competitive
situation with consolidation in the sector because the liquidity crunch being
faced by several small and mid-players.
Healthy Rise in Fibre Production, Delayed Recovery for
Synthetic Players:
Man-made fibre (MMF) production increased by single digit yoy during September
2020, on back of a recovering demand. The price of polyester staple fibre (PSF)
rose 7 per cent mom, despite a fall in crude oil prices during November 2020.
While the segment is witnessing a delayed recovery over 2QFY21-3QFY21, large
players with a healthy balance sheet size have increased their exports, leading
to a substantial rise yoy in export volumes during September 2020.
Spreads to Remain Steady: Cotton to PSF spread decreased by Rs 3/kg mom in
November 2020, however remained higher by Rs 9/kg yoy. The lower spread was led
by a higher-than-expected increase in PSF prices compared with cotton prices.
The spread has thus supported polyester demand with a likely switch to MMF from
cotton in the near to medium term.
Increase in Fabric Demand and Prices led by Festive
Demand: Cotton cloth
fabric prices gained momentum during October 2020, led by an incremental demand
because of the festive season and opening of retail stores and malls; however,
other fabric prices remained soft. The production of knitted fabrics and PSF/
viscose staple fibre remained marginally lower; however, that of woven fabrics
improved 15 per cent yoy in September 2020, reflecting a gradual recovery.
Fabric exports increased 13 per cent mom, while remaining lower 11 per cent
yoy. Fabric players reported substantial operating losses compared to readymade
garment players, on account of the closure of retail stores, malls during
1HFY21 and would remain weak for 2HFY21, given the social distancing and fear
of a second-wave of pandemic.
Apparel Segment Shrinks, led by Subdued Domestic
Demand: Wholesale Price
Index for apparel prices remained weak during October 2020, led by a weak
domestic demand and disruptions in exports. Ind-Ra continues to expect apparel
prices to remain benign in 2HFY21, leading to inventory liquidation. While
India's apparel exports increased yoy during September-October 2020, it reduced
30% yoy in October 2020 on account of strained 1QFY21 shipments. The agency
expects apparel and readymade garment exports to fall 22-25 per cent yoy in
FY21.
Healthy Performance of Home Textile Players: Home textiles players continued to witness
a steady recovery over October-November 2020, led by high hygiene and wellness
consumption across the US and EU territories. Wholesale Price Index for October
2020 remained steady compared to September 2020's. Players in segments such as
bed sheets, towels, advanced textiles have reported capex to increase the
operating capacity. The agency continues to expect a healthy and sustained
demand improvement for home textile players in their export markets, led by the
restoration of retail store inventories.